Lakeland's Tennis Team: A Time of High Spirits and Growth
Lakeland Regional High School's boys tennis team found this season fun and entertaining and is pleased by the growth of the team.
Senior Ryan Caporusso, Lakeland's boys tennis captain, described this season as exciting compared to last year where the team had trouble forming a full varsity team. "We ended up becoming a very close team which would have a blast together as we played. It was always exciting to watch each other play, especially during a close match."
Caporusso also talked about the tennis team's win against Vernon Township, "
We had multiple matches become close battles with two going into a third set. I will remember that game and the bus ride home was really enjoyable. Everyone was hyped up after the win." 
Not only that, he told The Ledger about the team's senior night. He described the day as "fun and while it was a tough school to play against, I will not forget the amount of fun that day was."
The Ledger asked Caporusso for any key players, and he highlighted sophomore Nickolas Jusinski and sophomore Piotr Widerynski. Caporusso characterizes Widerynski as a great player to watch winning against other great tennis players, and Jusinski as a great leader and mentor from giving tips to teammates.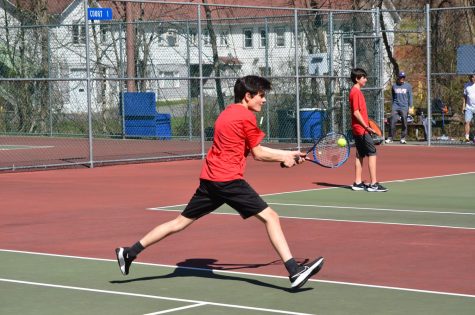 Though the boys tennis team lost their state tournament, Coach Richard Wiley says that he was pleased when sophomore Matthew Studwell and Caporusso scored a point in their 2nd doubles match against River Dell with an ending score of 4-1.
But even with that loss, according to Coach Wiley, "We are exceeding expectations thus far and hope to continue surprising opponents throughout the season."
Leave a Comment
About the Contributor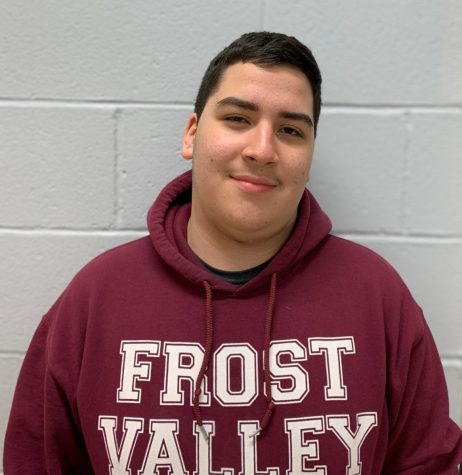 Jeremy Arriaza, Staff Writer
Jeremy is a freshman at LHRS and a staff writer for The Lancer Ledger. This is his first time writing for a paper, and he is interested in what will be...