Creating Their Future: How The Class of 2022 Plans For Life After High School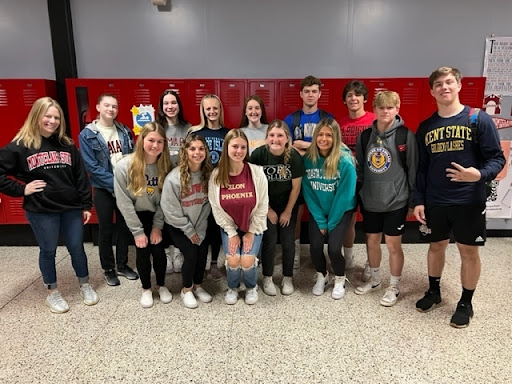 With the summer approaching, the end of the school year transforms into an exciting and anticipating time for Lakeland Regional High School seniors. From starting as freshmen to now becoming young adults, seniors are beginning to flip toward the next chapter of their life. From being free from school work or attending colleges and jobs to pursue their dreams, The Lancer Ledger asked a handful of seniors what they will be doing post-graduation. 
Life After High School and Goals
While high school does serve the purpose of educating students with academics, it also educates students on how to prepare for life. It provides opportunities for both students who are attending college or not. 
When talking about their time in Lakeland, senior Angelina Perez told The Ledger that she enjoyed being a student at Lakeland, but wishes that the pandemic hadn't hit  during her high school experience. Similarly, senior Gustavo Sosa said that he still enjoyed Lakeland even with the pandemic and continued by saying, "I definitely took advantage of the opportunities I had that would benefit me."
Commonly after high school, graduates usually try to fulfill a specific life goal that they feel passionate about. Perez spoke with The Ledger and said that she wishes to continue her running career, but also wants to help athletes by working with them "from a physical and mental standpoint."
Completing life accomplishments also comes with the aspect of knowing what your life goals are and the steps that will make them achievable. When speaking about this, senior Caitlin Fahy explained to The Ledger how she plans to become a physical therapist in "a hospital atmosphere" through "working hard in school."
Sosa also told The Ledger that he plans to become a journeyman electrician for his goal and knows that he'll need to do nine months of trade school, followed by four years of electrical contracting.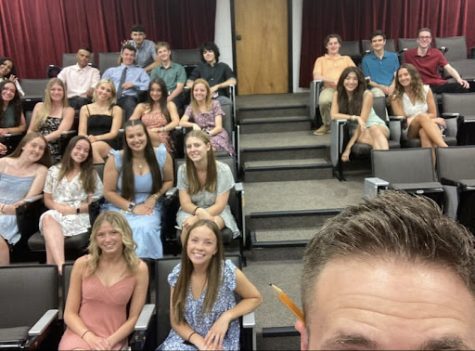 Education, Work Plans, and Living Situations
Adulthood holds many opportunities and many large-decisions, one of the primary major decisions being whether one will attend a college or a trade school, enter the workforce, or take time off. For those taking the route of higher education, another life choice to make is whether they wish to take part in any sort of campus and dorm life or not. 
Living on campus and choosing to reside off-campus both have their benefits based on one's own goals. Campus life could offer more socialization and connections that may allow for more knowledge of the world around oneself. Living off-campus may be more favorable for reasons such as location related to family or a job, as well as the money aspect. Some LRHS seniors gave their personal input to The Lancer Ledger about their choices of their post-high school education and/or occupation goals. 
Fahy will be attending Seton Hall University in New Jersey while pursuing her goal of becoming a physical therapist, specifically operating in a hospital. Fahy further elaborated that for at least her starting semester, she will not be living on the university's campus.
Perez responded with her aspirations as well, and will be majoring in applied physiology and kinesiology at the University of Florida. She emphasized that there were many factors in her choice of university, some being location, the ability to continue her athletic career, and the staff's personalities. Perez shared with The Ledger saying that she will be staying on campus in an apartment-style dorm. She will have three roommates along with herself, and she has already met two of the girls. 
The Ledger also interviewed Sosa about his plans for his opportunistic future. Sosa will be attending HoHoKus School of Trade, specifically to participate in their electrical program, and clarified his decision for a trade school over college to prevent future financial issues, as well as the ability to obtain an occupation quicker. Sosa will be living at home and will have a brisk 20 minutes to drive to his trade school.
Building Their New Normal
Graduating high school begins a new era for these young adults, allowing them to truly gain some independence and define their main priorities. Using the life skills and lessons acquired in their time at Lakeland, the Lancers are ecstatic to step foot into the real world to get a feel of true independence and responsibility. 
Life after high school is a time for individuals to truly gain some experience in the work field by getting a job. Jobs offer an endless amount of opportunities— they can help young adults learn many valuable life skills like time and financial management, be a good way to earn money, and can even help students attending college get a feel for the industry they play to work in if their job is relevant to their major. 
The Lancer Ledger asked Sosa if he intends to work on top of balancing his new attendance at his trade school. Sosa explained how he plans on holding the "same job" he currently has due to its convenience. His school hours will take place in the morning, allowing for him to still be able to work in the afternoon.
On the other hand, Fahy and Perez explained how they would love to be able to occupy a job, but their busy schedules will make it difficult to do so. For Fahy, she does not plan to work while school is actually in session, but she does "plan on working over the summer." Perez feels similar, stating that she is not sure if she will be able to balance a job while in school due to being a three sport athlete, but if she were to acquire a job or internship, she would "like it to relate to [her] major."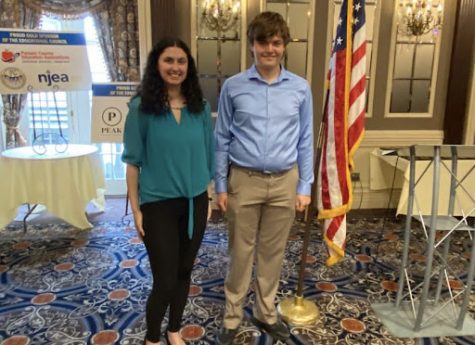 No matter what path the students choose to go down, this new chapter of their lives offers a variety of new opportunities to partake in. For those heading down the college road, many new activities, from athletics to clubs, open up, leaving the seniors excited to take a leap forward into their new routines. Both Fahy and Perez will be running cross country for their schools, and are excited to meet new teammates, compete at a higher level, and experience a change of scenery on their running routes. Perez is also committed to run track at her college.
Best Wishes and Bon Voyage
With the end of the school year just days away, the Lakeland community wishes the graduating Class of 2022 the best of luck on their future endeavors. While the underclassmen and staff members are sad to see the seniors leave, LRHS are proud of everything they have accomplished during their time here at Lakeland, and are excited for their journeys that lie ahead. Congratulations to the Class of 2022!
Leave a Comment