Promtastic: Best Dressed at Lakeland's 2022 Prom
June 20, 2022
Prom is a memorable experience for many high schoolers. From the glamorous dresses and tuxes, to the extraordinary makeup and hair, and to the dancing and bonding on the dance floor, prom gives seniors a final opportunity to let loose and truly enjoy themselves before graduation. When the music stops and the memories have been made, the pictures are posted, and everyone is left talking about the standout ensembles of the night.
This year, the Class of 2022 took a moonlit cruise around New York City that sailed past Ellis Island  and the Statue of Liberty on a yacht called Timeless through Empire Cruises. The senior class advisor, Ms. Patricia Telschow, informed The Lancer Ledger that this was the school's 45th year of prom, and mentioned that "it was really fabulous."
Lakeland Regional High School's Class of 2022 attended their senior prom on June 9, and with so many amazing looks by the graduates, it was hard to highlight just some. Check out some of the best dressed seniors from this year's senior prom:
Nyasia Sandford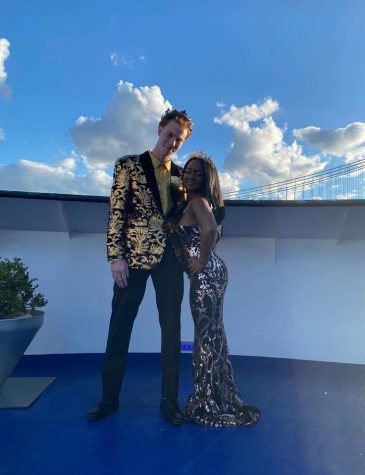 According to Nyasia Sandford, prom was a blast. Her favorite part of the event was "being able to spend time with friends."
Sanford obviously made the cut for one of the best dressed. Just look at her! Sanford's entire look, including the strapless dress, is stunning and on point. The amount of detail her dress has is eye-catching and went perfectly with her jewelry selection. That dress, crown, and necklace made for the perfect combination.
Anna Pieri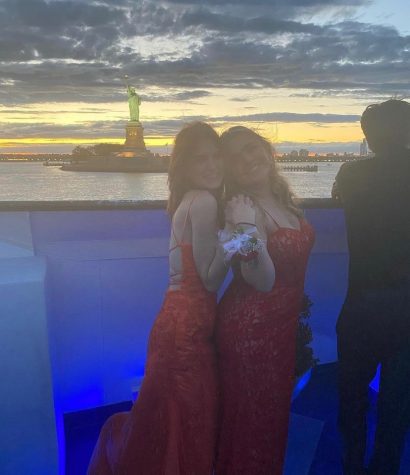 Anna Pieri said that her prom experience was "really good." When asked what she liked the most about prom, Pieri said, "I liked and enjoyed the view."
Pieri's dress is quite elegant. Covered in red lace, this dress is flattering and suits her perfectly. This dress is remarkable and the design is great. 
Marcello Santora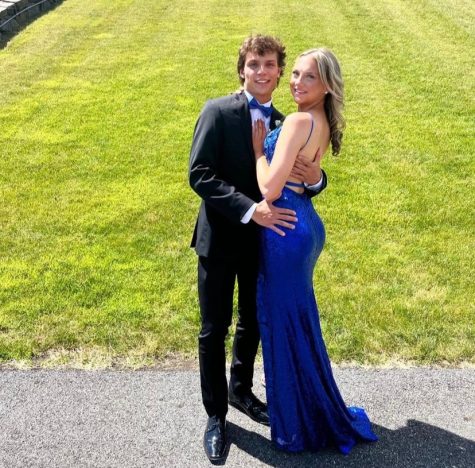 Marcello Santora looks great. The predominantly black suit and shoes make him look classy, neat, and fresh. Santora's royal blue bow tie added a perfect pop of color and helped him match his date who wore a stunning dress in the same shade of blue. 
Faith Norrell 
Faith Norrell never fails to look good. Her dress is beyond gorgeous and is an amazing shade of pink. Its intricate pattern and design is cool and matches the prom aesthetic perfectly. 
Her hair also added to the beauty of her dress. Her silver jewelry complemented her nicely and added final touches along with her half-up, half-down hair-do.
Hailie Tritschler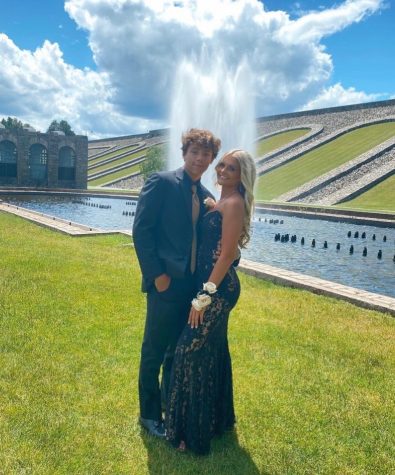 Hailie Tritschler looks amazing. As shown, her black and strapless dress is covered with lace and includes tan undertones. Who knew one could look this good?
She wore a beautiful brooch and her hair looks amazing. Her date matches her dress nicely as seen. 
Abby Horevay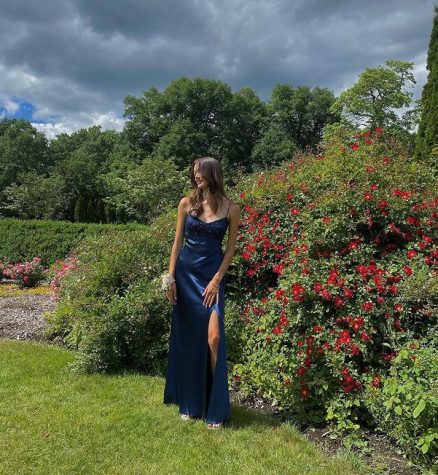 Abby Horevay is dressed to impress and stands out from the crowd. The color of her dress is beautiful and the leg slit adds a nice touch. She also chose the perfect silver jewelry to match the rhinestones at the top of her dress. Altogether, Horevay looks classy and ethereal. 
The aesthetic of her photo gives everything a breathtaking look. Her silk dress looks lovely in the lighting and the flower bushes in the background add to her picture even more.
Brian Kincaid and Claudia Brown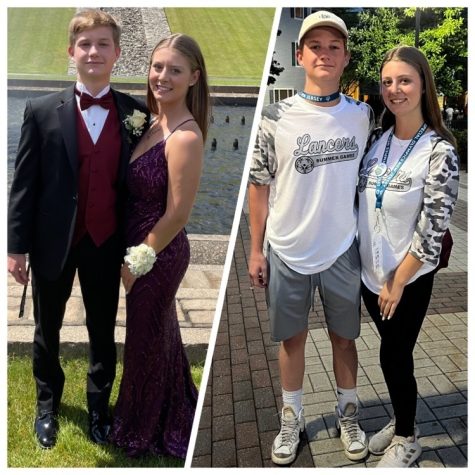 Wonder what else looks good? Being a good person! The morning after prom, couple Brian Kincaid and Claudia Brown volunteered at the Special Olympics. Although this isn't the most traditional way to spend time after prom, it most definitely makes a big impact.
According to special education teacher, Karen McCormack, the two senirs spent their weekend with special needs kids at the Special Olympics of NJ Summer Games. They went as unify partners and had a great time helping kids compete in the events.
Overall, many of the students at LRHS loved prom and could say they had a blast. The distinct location of prom stood out from the previous events that Lakeland has hosted and was definitely a big hit. The Class of 2022 had a prom like no other, therefore, the future seniors are in for a treat for many years to come.