Class of 2022's Super Seniors Win Superlatives
Throughout high school, meeting new people and having a good time is one of the most important parts of the whole adventure. Each new person in the halls has a different personality, different problems, and a different life. Though completely different, each student is brought together at Lakeland Regional High School. With the many events Lakeland has to offer, we grow with these same students over the years and get to know each other. As the school year closes and the seniors' high school experience is coming to an end, The Ledger highlights some of the Class 2022's unique personalities and what titles those personalities won them. 
Kyle Ross: Most School Spirit
After many county championship wins, Lakeland not only has some great players but also has some great spectators and participators for the school themed spirit days. Every time LRHS wants to have a spirit week, you will most likely see senior Kyle Ross participating. Additionally, when watching a sporting event, Ross is likely in the stands. Ranging from football, hockey, and more, Ross is always there cheering on his peers. To Ross, this superlative win of 'Most School Spirit' was guaranteed; he believed that he won because he thoroughly enjoys coming out to the games. But, when asked about why he's excited to be named LRHS's Class of 2022 graduate with the most school spirit, Ross says, "I was not surprised to win." Jokingly he added,"I was very delighted to see that I beat Faith Norrell for this glorious title." He was well deserving of the title due to his consistency in encouraging others to embrace their school spirit. The whole school's definitely going to miss Ross's enthusiasm and constant support towards our sports program and spirit days.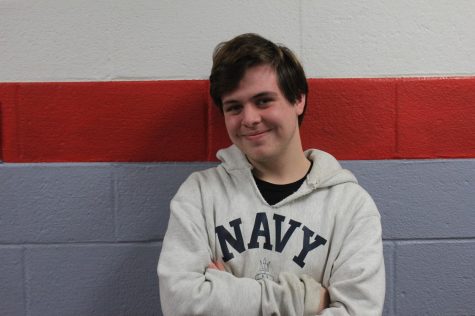 Jack Burke: Most Theatrical
Whether it's performing in a play or directing his own production, Jack Burke is definitely the best candidate for 'Most Theatrical.' Out of the years Burke has been in theater, his most recent performance is from Lakeland's All School Production of The Wedding Singer. During this blast from the past, Burke took on the role of Sammy, a bass player who helps his best friend Robbie with his own love predicaments while dealing with his own. Even more recently, Burke alongside seniors Julia Schimmenti and Beth Beradi, directing the spring play, Clue. After 12 rehearsals, all three amazing directors put on a fantastic show full of mystery, secrecy, and fun. Overall, Burke completely deserved this superlative, and all of us at LRHS hope he continues his theatrical career on his journey through college.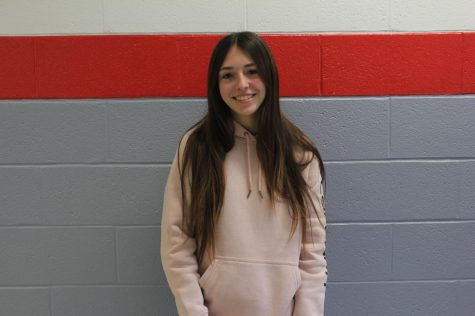 Madison Conklin: Most Likely To Brighten Your Day
Maddie Conklin's contagious smile and enthusiasm never goes unnoticed throughout Lakeland's hallways. This genuine and positive attitude Conklin displays led to her winning the title of 'Most Likely to brighten your day.' Many people see Conklin as a trusted peer, and she can often be seen smiling, laughing, or waving to others in the hallway. Conklin tells the Ledger, "I always try my best to have a positive outlook, so I think that might be the reason I won this superlative. Even if it's just to give a smile in the hallway, I love to make others happy!" Even so, Conklin was shocked to win despite her kind nature. She shared, "I was pretty surprised to win, I never really expected to get a superlative. It made me feel really good that people think of me as someone that makes others' day!" These unique and enjoyable qualities of Conklin prove her worthiness of the title and shows the power of a smile.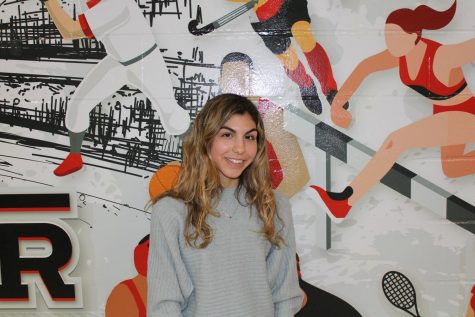 Angelina Perez: Most Likely To Go To The Olympics
After many successful seasons of cross country and track and field, Angelina Perez won the title of 'Most Likely to Go to the Olympics.' Perez has achieved many impressive accomplishments throughout her high school career. Winning first place at big meets like the Penn Relays, state sectionals, and even the Meet of Champions have contributed to this title. Perez also placed third at the Indoor New Balance Nationals in the Girls 2 Mile Championship race.  Due to these successes, among many more, the senior class recognized her as a threat to future Olympians, which might possibly be her plan in the future. Perez shared, "I think I won because I have had a very successful cross country and Track career at Lakeland." With a bright future ahead of her, Perez also shared with The Ledger, "I am also going D1 and will be running in college, so going to the Olympics is something I have thought about possibly doing if I can qualify." This superlative title is impressive because Lakeland Regional High School has had many amazing athletes in the Class of 2022. Perez has proved that she's deserving of this title and has many more titles to come.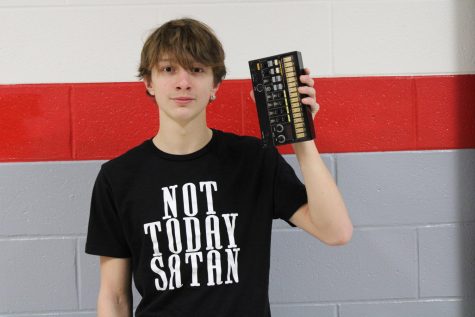 Magnus Chenel: Best Musician
Winner of 'Best Musician,' Magnus Chenel is not new to the music world. He and his band, The Witch NJ, just recently performed at Lakeland's Coffee House. Chenel and members Greg Donatien and Josh Bandstra, both fellow seniors, work hard together to put out songs that they can be proud of, while still having a great time. that specific event, but all the time, Chanel and his band are excellent and give their all no matter where they perform. Check out Chenel and The Witch Instagram  @thewitchnj to see when and where their next performances and gigs are going to be. Overall, Chenel is very dedicated to music, and his amazing band makes him worthy of the title 'Best Musician' for the Class of 2022 'Best Musician' for the Class of 2022.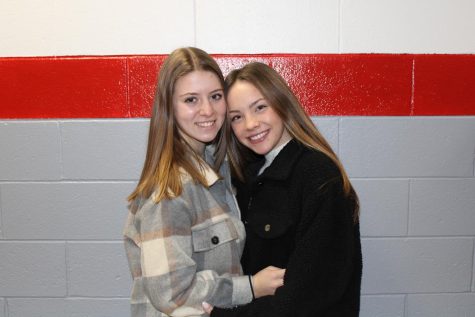 Claudia Brown and Abby Slaman: Most Likely To Stay Best Friends
Many say friends come and go, but that is not the case for Claudia Brown and Abby Slaman. Brown and her Slaman, best friends,Slaman, best friends, were voted, 'Most Likely to Stay Best Friends After High School.' This was no surprise as the two share a bond like no other. When talking to Brown about the long lasting friendship, she shared, "I think we won this superlative because Abby and I have been best friends since 1st grade, and will definitely still be friends for many more years after [high school]." Additionally, when asked if she was excited to be named the title of LRHS'  'Most Likely to Stay Best Friends,'she responded, "I was surprised to win since there were many other best friends on the ballot that I'm sure are also going to stay best friends long after [high school], but I was super happy that Abby and I won." The pair's friendship has many lasting memories with more yet to be seen. As graduation is coming up, Brown and Slaman will only continue to grow closer throughout their future endeavors post high school.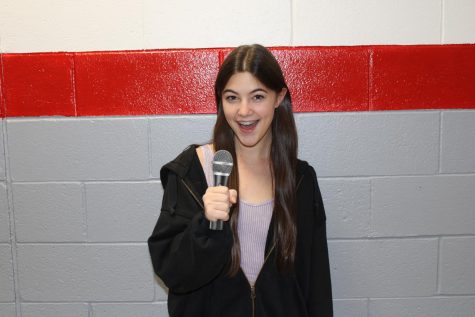 Amanda Todd: Best Singer
Involved student, Amanda Todd, was named 'Best Singer' in the Class of 2022's Senior Superlatives. Her outstanding voice is music to many ears. Most recently, Todd performed at Lakeland's Coffee House with the song "Nothing Breaks Like a Heart" by Mark Ronson featuring Miley Cirus. Not only does Todd have an amazing voice, but, as shared by history teacher Mr. Joseph Placenti, she can also be described as "a wonderful young lady who has grown into her own over the past few years, and I'm sure has a bright future ahead of her." We hope to see more from Todd over the years in her music career and wish her the best of luck on that path. 
Clearly, despite the hard years that the Class of 2022 has persevered through, students rose above and beyond. With so many talented people, it can be hard to associate only one person with each superlative, but these grads definitely showed LRHS that they deserved it. Overall, the Class of 2022 has many talented students who have a bright future ahead of them.
Leave a Comment