The Final Au Revoir: Dr. Galica is Retiring
French is exciting to learn and is one of the most popular and fastest growing languages throughout the world. Lakeland Regional High School has been lucky enough to have a French department run by Dr. Kinga Galica. 
Dr. Galica specializes in world language and teaches French classes to all grade levels. In addition to that, she also runs the school's French club, which has had a loyal following throughout the years. To the misère of her students, as well as the language department at LRHS, Dr. Galica announced her retirement for the end of this school year.
Dr. Galica told the Lancer Ledger that she thought it was time to retire after working at LRHS for 23 years. When asked what she'll miss most about being a teacher, she said, "I will miss interacting with students and following a daily routine." 
While Dr. Galica doesn't have any specific plans for her retirement, she mentioned how "every day will be a new surprise!"
Mr. Michael Novak, Assistant Superintendent of Curriculum & Instruction, reported to the Lancer Ledger as well. He said that he's known Dr. Galica for 17 years as a colleague, and seven years as her supervisor. When asked about his thoughts regarding Dr. Galica's retirement, he said, "She is an institution here at Lakeland Regional High School and someone who is absolutely beloved. Ms. Galica had a special way about her in the classroom. Her ability to develop relationships with students and engage them in meaningful ways is something that can't be taught- it is just innate in certain people. Ms. Galica has 'it,' and we are certainly going to miss her."
Brianna Rodriguez, a freshman at LRHS, was also interviewed by The Ledger. Rodriguez mentioned her love for French class and how it was her favorite subject. When asked for favorite memory, Rodriguez said, "My favorite memory was when Ms. Galica made jokes and everyone would start laughing loudly. I also liked playing games around the room." When asked what she'll miss most about French class, Rodriguez said, "I'll miss her and her teaching because I learned a lot from her."
Dr. Galica made a lasting impact at LRHS, and it's obvious that she'll be missed. Whether it be academically or extracurricular, Dr. Galica was always there for her students and others around her. It's essential that she enjoys her retirement and the Lakeland community hopes nothing but the best for her future! Au revoir!
Leave a Comment
About the Contributor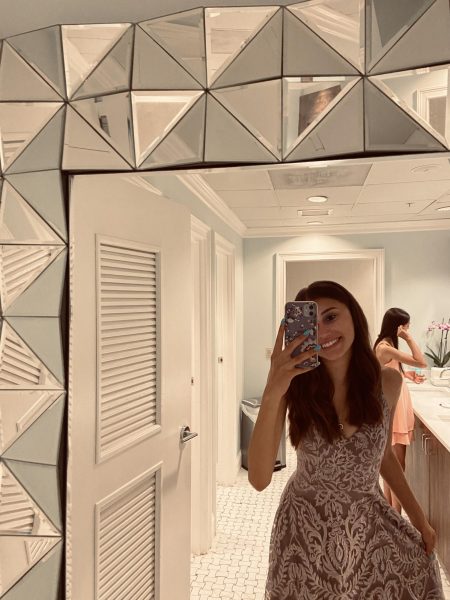 Bethany Lamberti, Staff Writer
Bethany Lamberti is a junior at LRHS. This is her second year writing for the Lancer Ledger, and she's excited to see her writing advance. In her free...