A Light Amidst the Darkness: Positive News to Uplift Your Spirits
Reading the top news everyday can feel like a weight on your shoulders. In this day and age, the news seems to be flooded with negativity: from COVID-19 issues, to heartbreaking mass shootings, it can be hard to find a "feel-good" story nowadays. But do not fret, below is a variety of positive news stories that will help you find some light amidst these times of darkness: 
Letting the Cat Out of the Bag: The Best Animal News
It's no lie: many people have soft spots for animals. Fun stories about various kinds of animals, from pets to marine life, always warm the hearts of readers. Here are some feel-good animal articles to brighten your day:
Earlier in May of 2021, a dozen female Asian elephants, who had formerly performed in circuses, arrived at a brand new wildlife sanctuary in northern Florida. Around 20 more elephants are expected to still arrive as more area opens up. Upon arrival at the sanctuary, the elephants reassured and comforted each other in their new habitat, before letting loose and taking on new activities for the first time like swimming. 
Beginning on May 17, 32 pet-friendly Hilton hotels in the United Kingdom and Ireland will be launching their new dog menu: Bone Appetit. The menu was created as a way for owners to thank their pets for helping them navigate through the worst of the pandemic. The dogs have the option to have any of the four following meals: "Beef Doguigon," "Mutt Roast," "Earl Greyhound," and "Tailwagger Creek."
Throughout the past few weeks, 826 diamondback terrapin hatchlings were rescued from storm drains in the New Jersey towns of Ventnor, Margate, and Ocean City. The baby turtles had been living in these drains to escape the cold winter temperatures, and survived off of yolk sacs. Thankfully, to a group of volunteers, the turtles were rescued and brought to Stockton University's "Head Start" program, where they will be rehabilitated before returning to the wild next year.   
National News To Erase Those Blues
Skimming through the headlines of United States news these days can be quite draining. However, after navigating through the darkness, The Lancer Ledger managed to find some positive news to shine a light on those dim days. 
The United States has been improving greatly from COVID-19, and is one step closer to normalcy everyday. With that being said, as more people get vaccinated and cases continue to decrease, more attractions have been able to reopen (with health guidelines of course). Broadway may achieve a fall comeback later this year as New York begins to lift indoor capacity restrictions. Starting May 19th, Broadway can officially reopen, making many theater enthusiasts over-the-top excited.
Travelling to the other coast, Disneyland has also reopened. After 412 days of closure, Disneyland and Disney California Adventure Parks reopened in late April of 2021. The parks have increased their health protocols to ensure that all of their visitors remain safe, while still indulging in the Disney magic they have missed out on.
While still on the topic of COVID-19, the county of Los Angeles, California reported zero deaths on both May 2 and May 3. Alongside having two consecutive days of zero deaths, the county saw an all time low in the number of new infections since the pandemic began. LA starting to see a positive improvement in COVID gives off hope that normalcy is closer than we think. In fact, director of the National Institute of Allergy and Infectious Diseases, Anthony Fauci, predicts that if enough citizens get vaccinated, the US can be back to normal by next Mother's Day. With the Pfizer vaccine now being open to 12-15 year olds, this goal may actually be achieved. 
For some more positive national news, the Biden administration recently made the announcement that the federal government will protect gay and transgender citizens from discrimination in healthcare. This action reversed a previous Trump-administration policy, and will ultimately help advance the rights of gay and transgender citizens throughout the country. 
Stories About New Jersey That Won't Make You Worry
Fortunately, New Jersey has been doing very well in terms of COVID-19, with plummeting cases, rolling out vaccinations, and decreasing deaths. In fact, Governor Phil Murphy recently uplifted some of NJ's capacity limits. Starting on May 19, indoor capacity limits on places like churches, restaurants, and gyms will be lifted, with social distancing and masks still being enforced. The capacity for indoor gatherings will also increase from 25 people to 50 people, and all outdoor capacity limitations will be lifted, with again, masks and social distancing being enforced. 
Like many other states, New Jersey is heavily encouraging citizens to get vaccinated. However, not all NJ towns are vaccinating at the same rate. As a result, Governor Murphy announced that as a part of his "Operation: Jersey Summer" plan, these towns with low vaccination numbers will receive some aid in the encouragement of getting vaccinated. Murphy explained that the state will work together to help with the promotion of vaccinations, rather than treat this situation as a competition. For example, some local religious leaders have started an initiative called "Grateful for the Shot" to help further promote getting vaccinated across the state. Seeing NJ come together to help achieve normalcy again shines a positive light we have all been searching for. 
On a completely different note, Food and Wine recently named New Jersey the best pizza state in the United States. Food and Wine explained that NJ pizza has always remained true to its original heritage, rather than trying to spice up their dishes for the future. So the next time you're craving some Italian cuisine, what better to order than pizza from the best pizza state in the country. 
Worldwide News To Leave You Satisfied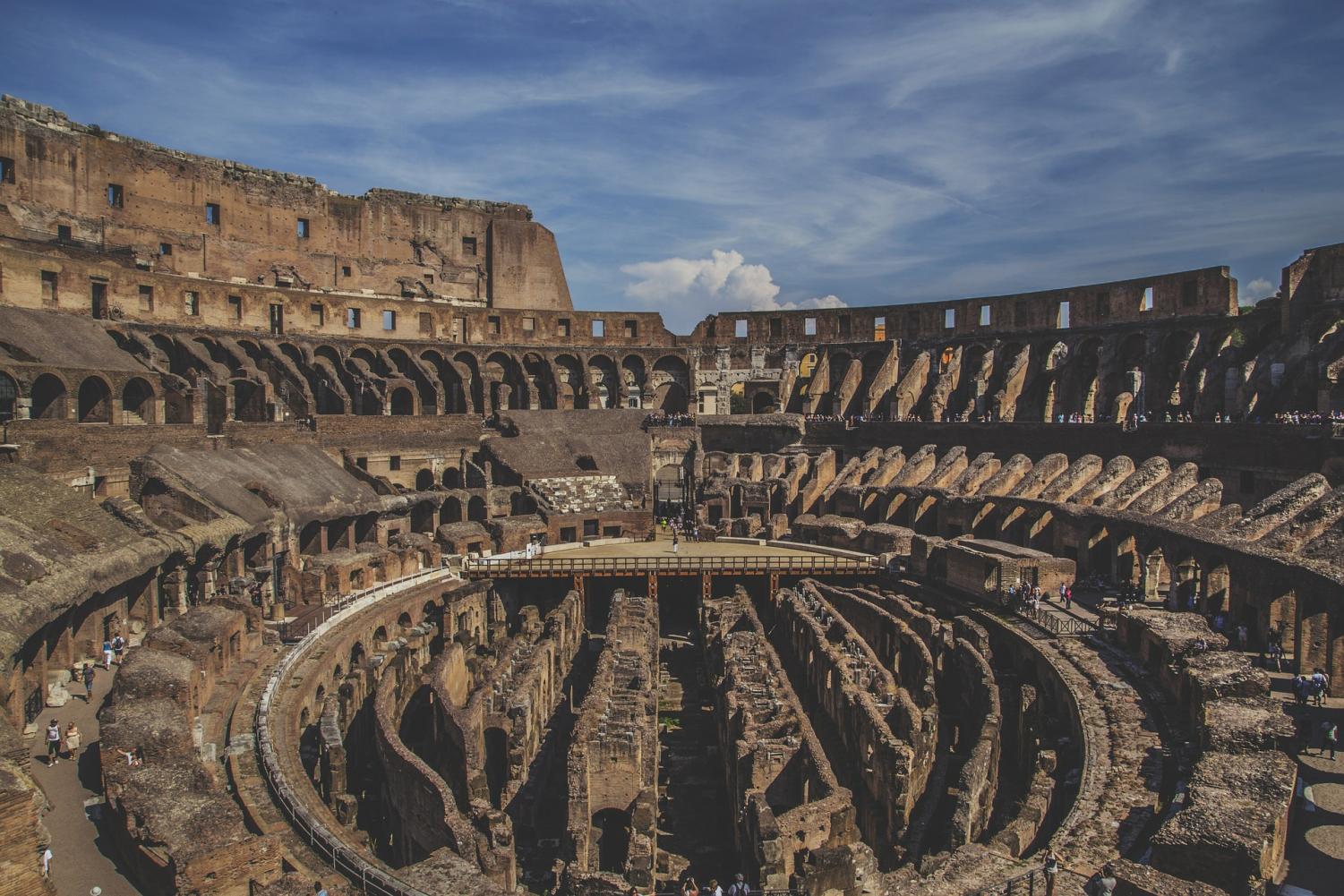 Costa Rican priest Sergio Valverde has been putting on performances to help encourage citizens to stay safe and wear their masks. Valverde has taken a popular 90's salsa tune and added health-focused lyrics to remind citizens of the importance of taking proper safety measures for COVID-19. Costa Rica has unfortunately been experiencing one of their worst moments throughout the pandemic, but Valverde's performances have been just what the people have needed: a light amidst their darkness. 
The Colosseum is one of the most prominent tourist attractions in Rome, Italy. To maximize the tourist experience, the attraction will be receiving a new high-tech floor to give the ultimate gladiator's view. The floor will be made of carbon and wood fiber slates, which will be able to tilt 90 degrees, allowing for a glimpse of the tunnels underground to be revealed. The new floor will protect the Colosseum's foundations, and new ventilation units will be added as well to help further control temperature and humidity levels of the underground rooms. The floor is expected to cost around 22 million dollars, and should be completed by 2023. 
Staying Positive
While it can be stressful nowadays to read the news due to the overwhelment of unfortunate stories, it is important to remember that there is always a light at the end of the tunnel. With a little searching, positive news stories can be found and are guaranteed to brighten your day. 
Leave a Comment
About the Contributor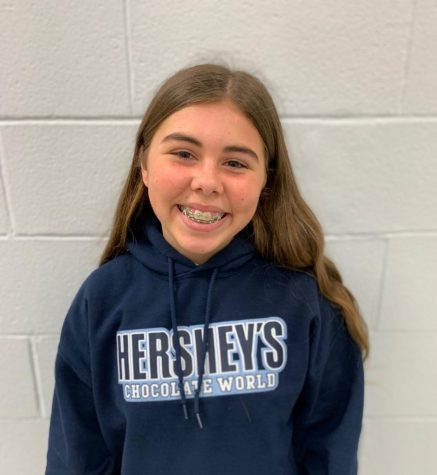 Morgan Uhlhorn, Entertainment Editor
Morgan is a sophomore at Lakeland and is going into her second year of writing for The Lancer Ledger. She is beyond excited to be back in journalism, and...