A 2020 Girls Basketball: A Season for the Books
Lakeland girls varsity basketball had a 2020 season to remember. Together, the team met and exceeded several goals, and even individual players had various accomplishments of their own. The girls have every reason to be proud of themselves this season.
Many important feats stood out this year. Coach Brian Philips told The Ledger that the team's main goal every year is to compete in the conference, county, and state championships. Although the team did not win it all, they finished second in their conference and advanced all the way to county finals. Additionally, the girls qualified for the state tournament, which is always something to smile about.
Some of the team's wins during the season were really significant. For instance, the team beat Lakeland's school rival West Milford twice, the first time 53-45, and the next an astounding 54-37. In addition, Lakeland defeated Manchester 55-42 and DePaul 47-34 in the county tournament, which advanced the team to county finals.
Senior Keira Marks had a phenomenal season. She averaged 24 points, 9 rebounds, and 4 steals a game and became the all-time top scorer for both boys and girls at Lakeland; she made history with a total 1,843 points. Not to mention, she earned The Record Female Athlete of the Week for basketball for the week of February 17, 2020. Incredibly, this was the second time she received this award, once before for field hockey her freshman year.
"Keira Marks was outstanding for us this year," Coach Philips remarked. By "providing senior leadership" and with her unbelievable skill, Marks undeniably brought the team together as one.
Since Marks is a senior this year, her teammates are going to miss her tons. Sophomore Cameron Unger shared with The Ledger, "We'll be so sad to see our only senior, Keira, go." Even though she'll be greatly missed, there are plenty more players ready to step up next year.
Some key players this year include juniors Kaitlyn Collins, Alie Barna, Ally Downey, Olivia Deady and Cameron Unger who all helped contribute to the team's success. Also, freshmen Shannon Harnett, Jordan Carmosino, and Lisa Star, truly rose to the task on the varsity level during this excellent 2020 girls basketball season.
About the Writer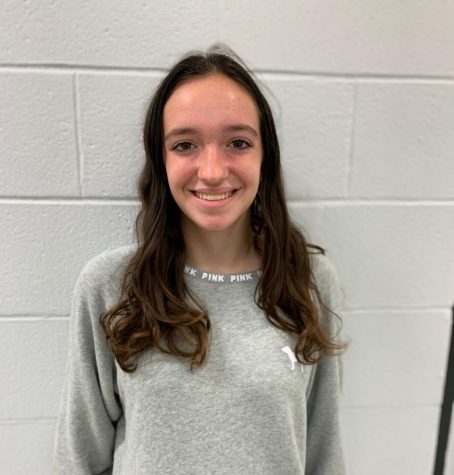 Daniella Salle, Staff Writer
Daniella is a sophomore at LRHS and staff writer for The Lancer Ledger. Although Daniella is new to journalism, she is excited to grow as a writer by being...