How Lakeland Students Are Adjusting to Quarantine
As the length of quarantine and school closure grows due to the coronavirus, the students of Lakeland Regional High School have been finding activities to keep themselves entertained. Below is a list of different, healthful ways LRHS students have been partaking in throughout quarantine:
School Work
First and foremost is school work. LRHS has shifted to virtual learning during the coronavirus outbreak. The students have been adjusting to this change in learning.  Although it hasn't always been easy, most students have remained academically focused, continuing both the hard work and time required for their classwork.
Watching Streaming Services
After a hard day of school work, some students spend their time streaming different services. Binge-watching a new series or watching multiple movies is a great way the students have been relaxing and entertaining themselves. From Netflix to Disney Plus, streaming services have been a very common activity among the students.
Working Out
With all of this free time on our hands, some students have used this as an opportunity to work out. These students have been exercising while still social distancing when they encounter other people. Students have been going for runs, riding their bikes, and exercising in their own homes.
Going for a Walk
With these crazy times happening, sometimes a breath of fresh air is all one needs. Students have been walking around their neighborhoods while social distancing to get outside and enjoy the fresh air. Being stuck inside all day for what may feel like forever, can drive people to become stir-crazy. By being outside and simply walking around, students have felt refreshed. 
Baking
When it comes to quarantine, finding ways to entertain oneself can be difficult. But for the LRHS students, baking has been a common activity to prevent boredom. From cookies to banana bread, baking has been a fun way students have kept themselves occupied. Not only has baking been a common activity, but eating the baked goods too!
Board and Card Games
Some students have been fulfilling their time by playing board/card games with their families. Whether the game is Monopoly or Uno, playing games has been a common activity during quarantine for LRHS students. Playing these games with your family or a sibling is a fun way to entertain one's self and pass time. 
It's safe to say that the LRHS students have been finding ways to have fun and occupy themselves during quarantine. The students and rest of LRHS community urges everyone to practice social distancing so we can limit the spread of the virus and return to normal times. 
About the Contributor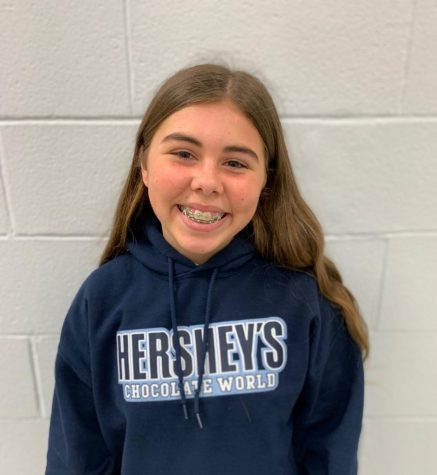 Morgan Uhlhorn, Entertainment Editor
Morgan is a sophomore at Lakeland and is going into her second year of writing for The Lancer Ledger. She is beyond excited to be back in journalism, and...