The Fair Lawn Promenade: Northern New Jersey's Escape from Mainstream Restaurants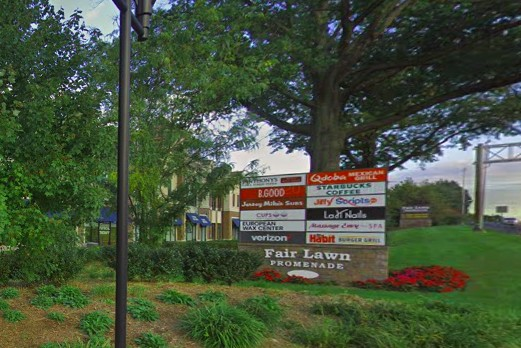 Night after night, week after week, month after month—here you are still eating from that subpar takeout place, that typical old diner, and that ordinary, mundane fast food chain. Your plate has become a tedious, lazy cycle of bland lunches, dinners, and desserts that do not satisfy in the slightest. How can you vanquish this savory boredom? What can you do to fulfill your forlorn taste buds? Where can you possibly go to end this mad injustice?
You should take a trip to none other than, the Fair Lawn Promenade in Fair Lawn, New Jersey. Exemplary restaurants, Anthony's Coal Fired Pizza, Qdoba, Habit Burger, B. Good, Cups Frozen Yogurt, and Jersey Mike's, gloriously line Promenade Boulevard. The variety of not-so-recurring, delicious chains will free you from your traditional, repetitive meals, and undoubtedly leave you content and smiling. These chief places can be described as such:
1. Anthony's Coal Fired Pizza
In northern New Jersey, where there are regular old pizza joints at every turn, it's hard to come by authentic brick oven pizza—and none is tastier than Anthony's. The menu is made of not only delicious flatbreads, like the classic Square Margarita Pizza and Meatballs & Ricotta Pizza, but also various fresh salads and chicken wings. The Coal Oven Roasted Chicken Wings are a delicacy, served with a steaming pile of caramelized onions and unbelievable focaccia. The atmosphere and decor in Anthony's is casual yet modern; hence, it's a great place to sit and eat with one's family. Inside, there are various televisions projecting all the current sports games so fans won't miss a beat. Additionally, the restaurant's catch phrase, "WARNING: Our Pizza is Well Done" is plastered pridefully all over the walls. Overall, Anthony's Coal Fired Pizza is just one of the excellent eating options in the Fair Lawn Promenade.
2. Qdoba
This yummy Mexican eatery is located right next to Anthony's. At Qdoba, forget everything you once knew about burritos, because the Chicken Queso Burrito will blow you away. In addition, Qdoba has signature plant-based options: the Impossible Fajita Bowl and Impossible Burrito, which both launched this October according to QSR Magazine. Thus, Qdoba generously aims to serve all, regardless of what foods he or she chooses to eat. Further, it's a casual restaurant with plenty of seating inside, and if one is in a rush, he or she can place an order on the Qdoba app, and have it ready on arrival.
3. Habit Burger
Originating in sunny, cheerful Santa Barbara, California, Habit Burger gives customers a much needed taste of the West Coast. Who could wrong with a Charburger or Double Charburger with delectable beef patties topped with American cheese, sauteed onions, lettuce, tomato, and pickles on a toasted bun? Additionally, the Teriyaki Charburger and Santa Barbara Char are exceptional and unique. The Santa Barbara Char is dressed with fresh avocado, staying true to its Califorian name. Inside, the decor, from the paintings depicting California in bright blues and greens lining the walls to the hanging lights and abundant plants, allows for an all new burger experience. So, forget the hassle of buying a plane ticket and flying across the country to the Golden Coast. Just go to Habit Burger instead!
4. B. Good
The Promenade is truly blessed with this healthy, wholesome chain – B.Good. With locations all over—even in Europe, B.Good, according to its website, has been providing its great food since 2003. Customers can choose from a variety of yummy low-calorie burgers, chicken sandwiches, and salads. As well, they serve "Flexitarian" burgers, which include the Sweet Heat, made with a beet pineapple burger, and the Jalopeño and Cheddar, made with quinoa. This restaurant is very trendy, shown by its distinctive food and modern decor. It also has an easily accessible app, in which one could get meals delivered.
5. Cups
What better to complete the Promenade than an outstanding place for frozen desserts? Cups has tons of tasty flavors of frozen yogurt and homemade ice cream that hit the spot every time. At Cups, paper cups are placed at the beginning of the frozen yogurt line. It's up to each customer to cram in as much custard and scrumptious toppings in the cup as he or she pleases. At the register, the cups are then weighed, and their weight determines the price. So, if you've only got a couple of dollars, no matter how much you might want to, try not to overflow your cup! Two of the best yogurt flavors are cake batter and peanut butter. Toppings range from cookie dough pieces, gummy bears, and crushed Heath bars to blueberries, raspberries, bananas, mangoes, and so many more. Dance and pop music blare inside and vibrant purples, greens, and blues dress the walls and seats. Nothing but "vibes" can describe the frozen desserts and experience at Cups.
6. Jersey Mikes
The Fair Lawn Promenade has excellent places for pizza, burgers, burritos, healthy bowls, and frozen yogurt. But what's missing? How about America's fastest growing sandwich franchise according to the Entrepreneur—Jersey Mikes? Once you have Jersey Mikes, no sandwich will ever compare. Recommended items are the number seven – turkey and provolone, and the number five – the Super Sub, with provolone, ham, prosciuttini, and cappacuolo. Not only are the cold sandwiches delicious, but the hot subs, including Mike's Famous Philly and the Bacon Ranch Chicken Cheese Steak, will redefine lunch for the rest of your life. Customers can choose from loads of different chips on the side, including Miss Vickies and Lays. Mike's caters up to ten people and no matter the quantity, never fails to be appetizing and fresh.
Overall, the Fair Lawn Promenade can be your saving grace from wearisome meals. With tremendous restaurants, Anthony's Coal Fired Pizza, Qdoba, Habit Burger, B. Good, Cups Frozen Yogurt, and Jersey Mike's, the Promenade will never fail to satisfy. Therefore, although it could be out of your way, you and your family should definitely venture to the Fair Lawn
About the Contributor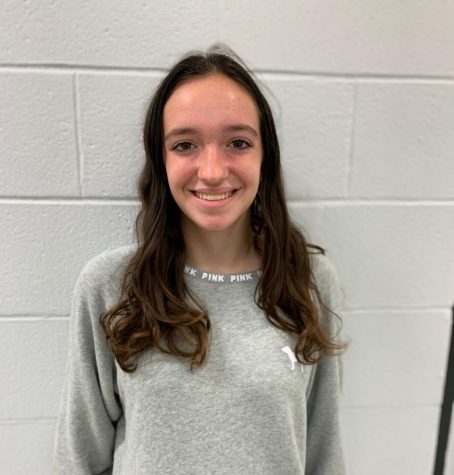 Daniella Salle, Staff Writer
Daniella is a sophomore at LRHS and staff writer for The Lancer Ledger. Although Daniella is new to journalism, she is excited to grow as a writer by being...