Plaza 23: Northern NJ's Fast Food Heaven
You can see the compact buildings morphe into green clusters of trees as you drive along, desperate for food from a long, tiresome day. Route 23, one of New Jersey's oldest state highways, runs from populous Newark in Essex County all the way up to small, suburban town of Riverdale in Morris county.
As you drive, several restaurants catch your eye, but do not tempt you in the slightest. Defeated and hopeless, you finally arrive in Pompton Plains, believing you will never find a good place to eat off of Route 23. Then suddenly, blinded by its brilliance, your jaw drops at the sight. The Plaza 23 shopping center stands gloriously before you, its variety of restaurants and shops glittering in the evening sun. This is it, you tell yourself as tears of joy wet your cheeks. With that, you veer off the road into the spacious parking lot, knowing you made the right choice.
Plaza 23 in Pompton Plains, New Jersey is one of the best food and shopping complexes in Northern New Jersey. Armed with infamous restaurant chains Moe's Southwest Grill, Smashburger, Jersey Mikes, V and J's Pizza, and Playa Bowls, this center is perfect whether it's for delicious last minute eats or a planned night out.
Here is more about these key places:
1. Moe's Southwest Grill
Moe's Southwest Grill is exemplary, and the first restaurant one will see when driving through the plaza's main entrance. The restaurant is one of the only ones in the complex that has several tables outside, giving an outdoor dining option. Upon entering, one is warmly met with the iconic "Welcome to Moes!" greeting uttered by all Moe's employees across the country. There is a long glass window stretching down the counter between the worker preparing the food and the customer; hence when one makes his or her order, he or she can easily input which toppings are desired. Almost every meal is served with a fresh batch of tortilla chips.
One of Moe's best items on the menu is the Burrito Bowl and the Chicken Club Quesadilla. The food is delicious and reasonably priced.
2. Smashburger
Smashburger, the restaurant chain next to Moe's, is a fantastic choice. Usually, there isn't a very long line and the food is prepared quickly, so Smashburger is perfect when one is hungry on a busy night. Undeniably, the Classic Smash is the best item to order. One has a choice of a beef, chicken, or turkey patty on an egg bun, with pickles, onions, tomatoes, cheese, ketchup, and Smash sauce. Just imagine an In N' Out burger combined with one from Five Guys – but better.
Additionally, the fries are spectacular; they're flawlessly golden and low key addictive. Equally important, the milkshakes are made with Haagen Daz ice cream. They are perfect for washing down a juicy burger and tasty fries.
Lastly, a word of advice: the employees tend to get extra cranky when people come in late (I know from personal experience), but who can blame them?
3. V and J Pizza
The next key restaurant is V and J Pizza. This spectacular pizza joint stands out because of its variety of pizzas and other delicious Italian food. The Chicken Parmigiana Pizza, Garlic Sticks, and Rice Balls are just a few items on the menu to die for. One could dine at the restaurant in its comfortable booths or get it delivered with DoorDash.
4. Jersey Mikes
Jersey Mikes, the fastest growing sandwich franchise in the US to date according to the Entrepreneur, is an essential part of Plaza 23. Once one has a sub from Jersey Mikes, he or she can never go back. (I can confirm this – I refuse to eat Subway sandwiches.)
After ordering a number seven Mike's Way, even though it's a basic sub, it's just enough to turn one's sandwich world upside down. Customers can choose from a variety of mouthwatering wraps, cold subs, hot subs, and chips. Mike's even caters for up to ten people. Even though it can get busy, the workers never fail to prepare sandwiches as efficiently and as fast as they do.
5. Playa Bowls
Lastly, there is Playa Bowls. This healthy eatery can hopefully balance out the other fast food restaurants at Plaza 23. From fruit bowls to smoothies, Playa Bowls gives customers a much needed taste of summer.
Not only does the food take one back to a simpler, care-free state of mind, but the decor inside of Playa Bowls completes the affect. In warmer weather, oftentimes there is a line out the door. But nothing, even winter, can stop one's cravings for delicious acai, pitaya, coconut, green, chia, banana, or oatmeal bowls.
In brief, Plaza 23 is made up of fantastic chains:– Moe's, Smashburger, V and J, Jersey Mike's, and Playa Bowls. Even though they might not be the healthiest, these restaurants always hit the spot. All in all, Plaza 23 is North Jersey's fast food gem and one should unquestionably eat there.
About the Contributor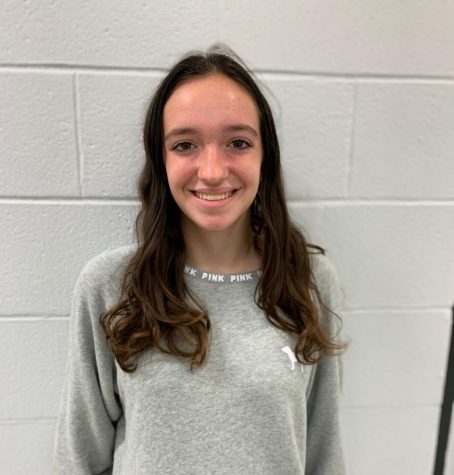 Daniella Salle, Staff Writer
Daniella is a sophomore at LRHS and staff writer for The Lancer Ledger. Although Daniella is new to journalism, she is excited to grow as a writer by being...