Lights Out: Its Formula 1 Time
Formula 1, one of the biggest racing competitions in the world, is now in its sixty-ninth season, and it has gotten off to a bang. Following an intense 2018 season, which nearly saw Sebastian Vettel of Ferrari disrupt Mercedes's recent dominance, and an off-season which saw some interesting movement of racers between teams, Formula 1 fans were more than ready for the new season.
First of all, the teams: There are 10 teams in Formula 1 for this season. The teams typically end up in two different tiers. In the "Top 3" are Mercedes, Ferrari, and Red Bull. The teams that make up "Midfield" (the best of the rest) are McLaren, Racing Point, Alfa Romeo, Renault, Haas, Toro Rosso, and Williams. Alfa Romeo made its return this season, as they replaced Sauber, and Force India re-branded to become Racing Point. Toro Rosso serves as Red Bull's official feeder team, while Haas and Alfa Romeo are – basically but not officially – Ferrari's feeders.
Many people criticize how unbalanced F1 is, since its always about the top 3 and their superstar racers. However, some of these superstars sit in new cockpits for the upcoming season.
There were some big moves in the off season. The legendary Kimi "the Iceman" Räikkönen left Ferrari after 5 years for Alfa Romeo. This move left room for Alfa Romeo's Charles Leclerc, who will be joining Sebastian Vettel, to move up and form a strong Ferrari team. Then comes the most shocking move, with Daniel Ricciardo switching Red Bull for Renault. Such a successful, yet still relatively young racer moving from one of the big three to a midfield team like Renault was a huge shock. Red Bull's replacement for Daniel Ricciardo is Pierre Gasly, who they promoted from Toro Rosso – their feeder team. They did the same exact thing with Ricciardo back in 2013, and Gasly's current teammate, Max Verstappen in 2016. Toro Rosso has also produced four-time World Champion Sebastian Vettel and current McLaren racer, Carlos Sainz. Speaking of McLaren, they had to replace two time world champion, Fernando Alonso, following his retirement from F1. They recently brought in the aforementioned Carlos Sainz to replace him. One of the new racers for this season is Robert Kubica, who is back in F1 for the first time since 2010. In between the 2010 and 2011 seasons, Kubica had a near-fatal car crash in a rally race, ruling him out of the 2011 season, and he is only now making his return to F1, at the age of 34, racing for Williams.
After 4 races in the 2019 season, things are beginning to shape up in the standings. As was expected, the top three teams – Mercedes, Ferrari, and Red Bull – are the three best teams in the standings so far. Without much surprise, Williams, Haas, and Toro Rosso aren't doing so great. Williams remains the only team with 0 points tallied so far.
As far as individual standings, Valtteri Bottas is leading Mercedes teammate Lewis Hamilton by 1 point (87 to 86). All signs point to another season of Mercedes dominance. Ferrari's Sebastian Vettel finds himself in third place with 52 points, while teammate Charles Leclerc is in fifth with 47 points. Red Bull's Max Verstappen is in fourth with 51 points. These five racers seem to be the only real contenders for the championship this season. Sixth-placed Sergio Perez (Racing Point) and seventh-placed Pierre Gasly (Red Bull) are both only on 13 points. However, F1 has always taught us to never assume anything. Last season it seemed pretty clear that Sebastian Vettel would be the one to finally end the four consecutive years of Mercedes drivers winning the Championship. Later in the season, Vettel gave up his big lead, and Lewis Hamilton won yet another championship, extending Mercedes's run for yet another year.
Formula 1's format is pretty unique in racing. Before a race, there are 3 practice rounds at the upcoming circuit. Following this is qualifying, where racers get out on the track in 3 rounds (Q1, Q2, and Q3) to try to get the quickest lap. Once time expires in Q1, the slowest 5 are eliminated, and the remaining 15 move on to Q2. Then the next slowest 5 are eliminated, and the remaining 10 move on to Q3. This determines where each racer will start on the grid for the impending race. Each racer's quickest sectors of the circuit are combined to determine their fastest lap. The fastest racer starts first on the starting grid, second fastest starts in second, etc.
Before the race begins, racers all take a warm up lap and no passing is allowed. Drivers take a lap around the track while testing their brakes and swerving to warm the tires up. Following this lap, the racers line up on the grid.
"
A F1 race start is considered one of the most exhilarating moments in all sports, due to the unpredictability, speed and the amount of accidents that can happen."
Once all racers are on their grid spot, the start light lights up – one row of lights at a time. Once the lights go out, the race begins and all racers scramble to get to the first turn as quick as possible. A F1 race start is considered one of the most exhilarating moments in all sports, due to the unpredictability, speed and the amount of accidents that can happen. There can be anywhere between 44 and 71 laps in a Formula 1 race – Monaco has 78 laps due to its notoriously small size. Obviously, whoever finishes first, wins the Grand Prix.
Following a Grand Prix, points are assigned to racers who finished in places 1 through 10. First gets 25 points; second gets 18; third gets 15; fourth gets 12; fifth gets 10; sixth gets 8; seventh gets 6; eighth gets 4; ninth gets 2; and tenth gets 1. This points system is used to decide the drivers standings, which determines where each individual driver is placed in the standings – whoever finishes the season in first wins the Drivers Championship. Then the points from each teams drivers are combined to determine where each constructor (team) will be in the constructors standings. Similarly to drivers standings, whoever finishes the season in first wins the Constructors Championship.
Something that's great about Formula 1 is how seriously they take safety. They have already been constantly innovating in all areas of the sport to keep the drivers safe, but their efforts have increased ever since 2014, when Jules Bianchi died following his crash in the Japan Grand Prix. The  Fédération Internationale de l'Automobile (FIA) introduced the Halo system for the 2018 season, which serves as a protective titanium ring around the open cockpit of a car. In addition, helmets are even stronger now and offer advanced ballistic protection and increased energy absorption, and drivers must wear special biometric gloves that have sensors in the stitching which monitor the driver's pulse and oxygen level in the blood.
Hopefully this article captivates you and sparks an interest in Formula 1.  You can start watching it this Sunday, May 26 or click here to check out the 2019 season.
In memory of Formula 1 legend
Niki Lauda (2/22/1949 – 5/20/2019)
About the Contributors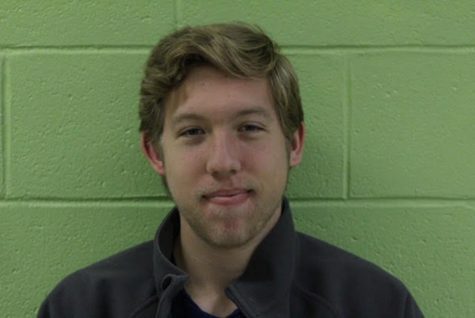 Alex Rochlitz, Staff Writer
Alex is a senior at LRHS and staff writer for The Lancer Ledger. He is very excited that he gets to be a part of rebooting The Lancer Ledger. He has played...