Lakeland Swim Team: Season of Success
The Lakeland swim team, which began last year, had a very successful second season. Throughout the winter of 2019, the team set many new school records thanks to hard work and motivation. This season shaped the team not only into better swimmers, but better individuals as well.
Patricia Kebrdle, coach of the team and teacher at LRHS, says that the team stepped up for its second year, setting "new school records in most races," which was the goal of the team, and finding success at meets.
However, success wasn't everything. The Lakeland swim team knows how to build each other up and keep a positive outlook no matter what the outcome. Senior Ryan Selleroli told the Lancer, "We did win more meets than last year, which is a great feeling knowing we grew as a team from one year to the next." He continued by saying, "The motivation that kept everyone going was to 'just swim'. There was no need to be nervous or worry over a race. As long as you swim the fastest you can it doesn't matter what place you come in."
For sophomore Sergei O'Hernandez, being on the team motivated him to pick up some very good, healthy habits. "Since practice was at 6 [at night], I would do all my homework right when I got home," he says. "I don't wait till the last minute to do anything now. I've also developed the habit of exercising everyday, [as team members have] to stay in shape for swimming on evenings when we didn't have practice."
The Lakeland Swim Team had a well accomplished season, with a positive mindset that resulted in motivation in and out of the pool.
Leave a Comment
About the Contributor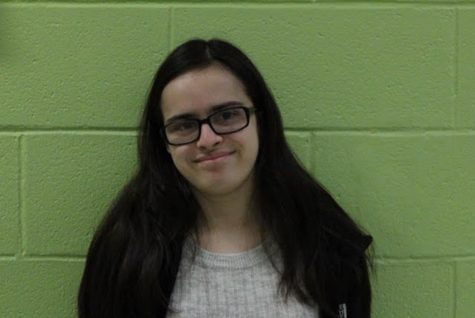 Giulia Nichols, Staff Writer
Giulia is a senior at LRHS and staff writer for The Lancer Ledger. This is her first year writing for the Lancer Ledger. She loves music, writing, and...