The Met Gala: Those On Theme and Those Far From It
Held annually on the first Monday of May, the Met Gala invites some of the most iconic public figures to attend the glamorous fundraiser to support the Metropolitan's Museum of Art's Costume Institute. These celebrities then dazzle themselves with grand outfits, elegant hairstyles, and other captivating accessories. The only catch: they must follow a theme.
Hosted on May 2, 2022, this year's Met Gala theme was "Gilded Glamour." The Gilded Age took place in the late 1800's, after the Civil War had concluded, the nation began to enter an era of economic prosperity, industrialization, and vast cultural changes. Thus, a new wealthy class was emerging, and they brought their own extravagant style with them. The Gilded Age was one of the first times the nation's upper class citizens began to dip their toes in the water, and use fashion as a way to express their wealth.
At this year's Met Gala, many celebrities followed this theme quite well, either wearing an outfit reflective of the changes reshaping the nation during the time or the luxury that was representative of the new ways to display wealth in the Gilded Age. But, this did not pertain to everyone; while some celebrities did look quite stylish, this does not excuse them from the fact that they completely missed the theme. Let's take a look at some of the most on theme outfits at the Met Gala, and the ones that tried but did not exactly tap into their inner Gilded Age persona: 
The Glamorous and On Theme
Blake Lively
Blake Lively hit it out of the park at this year's Met Gala. Lively took inspiration from New York City during the time period, and wore a dress representative of the newly emerging and modernizing architecture. Harper's Bazaar broke down Lively's outfit, starting with her look at the entrance. She entered the event in a flowy, copper-colored gown, which paid tribute to the Empire State Building. Her gown was decked out with a large bow that easily captured the eye – Lively's ultimate goal. As she made her way up the staircase, the bow was untied, releasing an elegant blue-green train, the design inspired by Grand Central station's decor. Lively also took off her rose gold gloves to reveal a matching blue pair. The color transformation was symbolic of the Statue of Liberty, demonstrative of its copper corrosion tainting the surface in a green-blue shade. Lively also wore a seven-tier crown, replicating the statue's seven rays. Lively nailed the history, nailed the fashion, and nailed the theme. 
Billie Eilish
There is no denying Billie Eilish is a fashion icon, and she proved this to be true yet again at this year's Met Gala. Inspired by an 1885 portrait created by artist John Singer Sargent, Eilish brought a Gilded Age painting to life. Eilish wore an ivory, satin, corset gown, with pale-green lace sleeves. Vogue also noted her inclusion of a "padded bustle," a common undergarment women often added to their skirts and/or dresses during the time period. Eilish finished the look with a black, embroidered choker, and a light purple, floral corsage on the top of her corset. Eilish was right on with the theme and time period, and she looked stylish as ever doing so.
Emma Chamberlain
Emma Chamberlain's outfit was one to remember this year. She represented the components of Gilded Age fashion, but in a much more modern approach. Chamberlain wore a two-set piece, consisting of a beige, puffed-sleeve crop top and white column skirt with a train that followed. She paired her outfit with yellow and white diamonds around her neck, matching her makeup, and thin, silver bands around her fingers. And perhaps the most eye-catching part of Chamberlain's outfit was her hair; the normal brown-haired influencer showed up with her hair in a cool blonde color. The color scheme, the jewels, and her makeup all greatly contributed to the key highlights of Gilded Age fashion. As Glamour best explains, Chamberlain was "gilded, but her Gen Z peers might call her icy." 
Alicia Keys
Like Lively, Alicia Keys was another celebrity that took inspiration from the Big Apple for her Met Gala look. Keys wore a sparkling silver dress, paired with a long, black cape, embroidered with more than 200,000 crystals to display the Manhattan skyline. Keys truly captured the advancing cities and growing skyscrapers emerging during the Gilded Age. Not only this, but her outfit embodied the new identity of "'more-is-more''' fashion created in this time period. Keys nailed this year's theme and paid homage to her home city.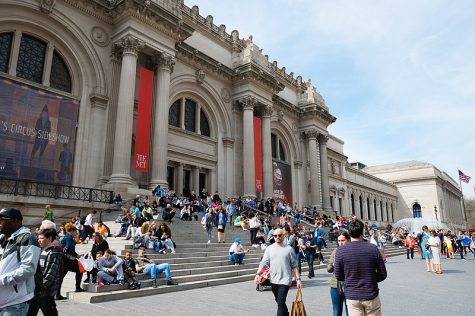 The Glamorous, But Not So Much For The Gilded Age
Kim Kardashian
Kim Kardashian's outfit was arguably one of the night's most talked about. Kardashian arrived in Marilyn Monroe's 1962 glittering, translucent dress, paired with dazzling, silver earrings and a platinum blonde hairdo. Borrowed from Ripley's Believe It or Not, Kardashian's outfit was worn by Monroe when she sang "Happy Birthday" to President Kennedy. Now, while Monroe is an iconic symbol of American culture, she was not even born during the Gilded Age. Kardashian wore an outfit in a completely different time period, which ultimately led to her failure to live up to this year's Met Gala theme. 
Sebastian Stan
Sure, Sebastian Stan looked great at the Met Gala, but this does leave fans blind of the fact that he totally missed the theme. Stan came decked out in hot pink, wearing a pink coat, shirt, pants, jacket, shoes, sunglasses and even socks. The look was eye-catching and definitely fashionable, but what relevance did this outfit have to the Gilded Age? Stan may have stood out, but definitely not for the purpose of being most on theme. 
Kylie Jenner
Kylie Jenner is an iconic figure in the beauty industry, there is no denying that. So, you would expect someone with such fashion knowledge to really nail matching an outfit to a particular theme, right? Well, Jenner, despite being a beauty and fashion expert, failed at representing the Gilded Age theme. Jenner wore a white wedding dress, topped with a baseball cap and veil. Jenner said she chose this outfit to honor fashion designer Virgil Abloh, who unfortunately passed in late 2021, whom she was supposed to attend the event with back in 2020. Jenner explained how Abloh and her planned to wear an off-white colored outfit in 2020, so she felt it was only right to wear this color at her "Met comeback." Now, Jenner's heart was in the right place, and that is definitely respectable. But she could have chosen to wear an outfit that was both symbolic to the Gilded Age, while also being off-white to honor her beloved friend. 
Bradley Cooper
Now, if you are going to dress to the absolute bare minimum, what is the point of even attending the Met Gala, an event known for its extravagant outfits. Bradley Cooper came dressed in black pants, a black jacket, and a white undershirt. To put it simply, he looked like he was attending any generic, formal event, not the Met Gala. Besides the fact that the outfit was so generic and lacking creativity, it did not even have a chance to demonstrate the Gilded Age theme. Cooper may be a star on the stage, but he is not a star when it comes to nailing fashion themes. 
The 2022 Met Gala was definitely one to remember; from the interesting "Gilded Glamour" theme, to the controversy over who actually dressed according to this time period, this year's event received much attention. At the end of the day, everyone has their own opinions, and regardless of whether the theme was followed or not, the entire night was fun to keep up with.
Leave a Comment
About the Contributor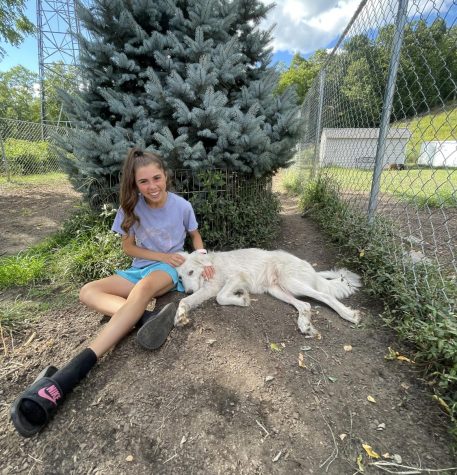 Morgan Uhlhorn, Editor-in-Chief
Morgan is a senior at Lakeland, and is beyond excited to be this year's Editor-in-Chief for The Lancer Ledger. This is her fourth year writing for the...