Popular Shows on Netflix You Have to Watch During Quarantine
During quarantine, it seems like there's never anything to do and never anywhere to go. So, when boredom strikes on a gloomy day, what better to turn to than a trending Netflix show? These fun, lighthearted series have been trending in the country and are a perfect getaway from the most monotonous of days. Their dramatic plots, perfect settings, and iconic characters—typical of teen dramas and documentaries on Netflix—are just the reasons why everyone has been raving. Here are some popular must-watches:
1. All American:
This exciting football teen drama starts off in the main character Spencer James' hometown, Crenshaw, a neighborhood in Los Angeles. In the show, high school football star Spencer gets the opportunity of a lifetime from Coach Billy Baker, a prominent character in the show, to play for Beverly Hills, which Spencer accepts. There, he faces new challenges—other than football—he never thought he would face. Spencer uncovers family drama and at the same time becomes torn between supporting his old and new friends. Another significant conflict that Spencer battles throughout the show is coping with his dad's absence when he was younger. In addition, there are lots of other relationship struggles between the other characters, like boyfriend and girlfriend and husband and wife, but mostly father and son themes emerge.
There are two seasons as of right now. Each one has 16 episodes that are around 50 minutes each. It is definitely binge worthy, although a little emotionally draining at times—in a good way. All American will make you want to laugh, cry, and even make you want to live in Beverly Hills.
2. Tiger King:
This unique documentary dives into the thrilling life of Joe Exotic whose love for owning big cats, tigers specifically, drove him into a heated propaganda war with Carole Baskin of Big Cat Rescue. The documentary highlights Exotic's big cat zoo in Wynnewood, Oklahoma and the lifestyles of others, including Doc Antle, with exotic animals. It also explores the disappearance of Baskin's husband Don Lewis and the measures Exotic may or may have not taken to beat Big Cat Rescue. Lastly, it highlights Exotic and the zoo's downward spiral that led him to jail, where he is currently.
There are eight episodes that are around 50 minutes each, so if you are committed enough, you can binge it all in a day. Tiger King is definitely peculiar and not like anything you've ever seen, but for this reason, it's all the more entertaining and intriguing.
3. Money Heist:
This Spanish original drama, which has been popular recently on Netflix, begins when a man known as "The Professor" puts together a group of esteemed criminals and makes plans for the biggest heist ever: robbing the Royal Mint of Spain. The story doesn't stop there, as there are multiple seasons filled with more and more action and drama. Aside from the intensity, the show focuses on getting the audience to know and to root for the main characters. Also what's really interesting about the show is that the criminals, who are clearly the "bad guys," are essentially the protagonists.
There are four seasons with around 7 episodes each that are about 50 minutes long. It is definitely a worthwhile watch and a really cool concept.
4. Outer Banks
This teen drama-mystery hybrid follows main character John Booker Routledge, or John B, and his friends on a treasure hunt to find the gold of the sunken Royal Merchant. Throughout, John B is motivated to find his dad who was lost at sea and avoid getting in trouble with the law. The show takes place in the Outer Banks in the summer, hence the name.
One of the main conflicts in the show has to do with the hatred the Kooks, the kids on the rich side of the island, and the Pogues, the kids on the poorer side of the island, have for each other. Romantic relationships and other issues having to do with this feud complicate John B and his fellow Pogues' already difficult enough hunt. A significant aspect of the show is that there are no phones, so the characters just have genuine, summer fun.
There are ten episodes about fifty minutes each. You could easily binge it all in one day. It's a really interesting concept with plot twists, action, romance, and drama along the way. Afterwards, you're going to want to follow the actors on every social media platform possible.
5. Never Have I Ever
This funny high school drama follows main character Devi Vishwakumar on her crazy quest for popularity and a boyfriend. Throughout, she has a hard time balancing time with her friends and the boy she likes, all while struggling to cope with her father's death. It also highlights her strong family ties to her mother and cousin, her academic rivalry with the boy who is also at the top of the class, and how she feels about her culture. Devi is a funny, likeable character who puts a comedic spin on every serious situation. Her character is relatable and real, so watching her journey, as well as her relationship with her mother, is definitely worth it.
There are ten episodes about thirty minutes each. There's no doubt you could binge it in a day. Never Have I Ever is great for a good laugh, and at the same time, is really heartfelt and touching.
In brief, these currently popular, outstanding shows on Netflix will undoubtedly rescue you from your quarantine boredom. If you finish these and want to watch similar series on Netflix, The Society and Atypical have been out for a while and are just as good.
Leave a Comment
About the Contributor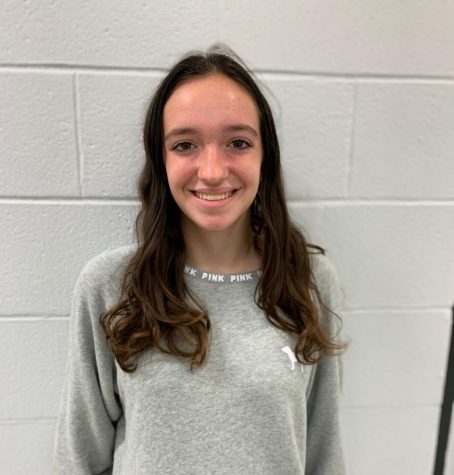 Daniella Salle, Staff Writer
Daniella is a sophomore at LRHS and staff writer for The Lancer Ledger. Although Daniella is new to journalism, she is excited to grow as a writer by being...