Slowing the Economic Fallout of COVID-19
The world is fighting COVID-19 on two fronts.  As healthcare workers and first responders scramble to "flatten the curve" and help those already sick, Wall Street and government workers are scrambling to handle the economic fallout of COVID-19.  New York Governor Andrew Cuomo calls the coronavirus "the great equalizer;" its economic effects reach all citizens of all classes. In the recent weeks, both the New Jersey and the Federal governments have attempted to slow and minimize the economic fallout on citizens through relaxed regulations, debt and tax postponements, and financial aid.  The Ledger will break down and analyze some of the biggest economic headlines and how they affect citizens in Ringwood, Wanaque, and Haskell.
Student Loan and Tax Postponements
The Department of Education has stated that it will suspend payment on federal student loans and waive interest for the next six months.  Collections on defaulted loans will also stop for the same time period, but those who wish to continue paying their loans will be allowed.
Tax filing day has been moved from April 15 to July 15 as a result of the virus. 
Coronavirus Economic Stimulus Package
On March 27, 2020,, President Donald Trump signed the latest largest economic stimulus package in United States history.  This package, coming in at over $2 trillion, is aimed at few major industries and American families. The package was passed on its second major revision; it comes after a bitter Senate debate between Democrats and Republicans over the minimal worker protections and unemployment aid.  The original Republican bill was rejected by Senate Democrats; the compromised bill increases unemployment and worker protections.  
The package includes $500  billion in business assistance, including over $100 billion to help the hospital industry.  The biggest headline of this package was the financial assistance that many middle and lower class families and workers can expect to see in their bank accounts or mailboxes in the coming months.
What you can expect
This piece of legislation will have a significant effect on those in the Lakeland community.  Most will see a check in the mail or money in their bank accounts from the federal government in the coming weeks or months.
The amount each individual or family will receive will be determined by your most recent available tax return.  This will be either your 2019 or 2018 tax return. Any dependents will not receive aid other than children under 17, and you must have a social security number to receive aid. 
Additionally, those on unemployment will receive an additional $600 per week for the next 4 months in addition to state aid.
Check out The Lancer Ledger Story on what to expect with the stimulus package.
Leave a Comment
About the Contributor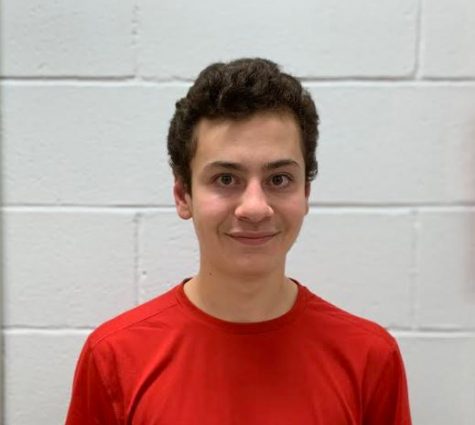 Jake Wierer, Managing Editor
Jake is a senior at LRHS.  This is his second year writing for The Lancer Ledger.  He is a member of the Lakeland band and the robotics team.  Outside...