From Cross Country to Winter Track: Sophomore Angelina Perez's New Feats
Everyone knows that Lakeland's own sophomore Angelina Perez has had phenomenal triumphs in cross country. She has shattered records, demolished personal bests, and earned various awards such as Female Athlete of the Week and 2nd-Team All State, despite it being just her first year participating. In the cross country world, it's evident that her name is feared.
After such an extraordinary season, what was next for Perez?
Believe it or not, her running performance did not stop there. In this 2020 season of winter track, her first year participating, Perez has had immense success so far. With her overall performance, especially at counties, Perez has reinforced the skill, perseverance, and relentlessness that Lakeland track is all about.
According to Perez, the transition from cross country to track was a big change, but nothing she couldn't adjust to. "On the track you're like the center of attention," Perez told The Ledger, "and even though it can be stressful, I feel like it's really helped push me to run even harder."
Perez, with unyielding drive and a world of skill, undeniably belongs and shines on the track. Additionally, she has demonstrated her talent and this newfound motivation at state sectionals.
On February 15, 2020, Perez vanquished her previous personal bests for her events, the 1600 Meter Run and 3200 Meter Run. For the 3200, she finished in first with an exemplary time of 10:48.05, and additionally, coming in first for the 1600, her time was 5:10.03. She crushed both of her personal records by over five seconds. Evidently, Perez never fails to work hard and improve her already untouchable times.
Perez also exceeded counties. On January 27, 2020, Lakeland took part in the County Championship at the Ocean Breeze Complex in Staten Island, New York. There, Perez earned 1st-Team All County for her performance in the 3200 Meter Run. She placed second in the 1600 and first in the 3200. According to the Ocean Breeze's website, her time for the 3200 was 10:53.17, which averaged out at about 41 seconds per lap. Now that is wicked fast.
Further, perhaps one of the highlights of the season so far was when Perez lapped the competition at the Ocean Breeze Complex. On both January 13 and 27, Perez ran her events so quickly that on her last few laps, she passed the other runners behind her. It was amusing and unbelievable for those who watched.
"I have really enjoyed winter track so far," Perez commented, "it's been fun being able to run new races. I also just love the whole experience that track entails."
With track being such a great experience, it's a good thing it's not over yet. The remaining meets begin with the Eastern States Invitational on February 18, 2020 and end on March 8 at the State Meet of Champions at Ocean Breeze. Who knows what excellent feats Perez will accomplish next?
About the Writer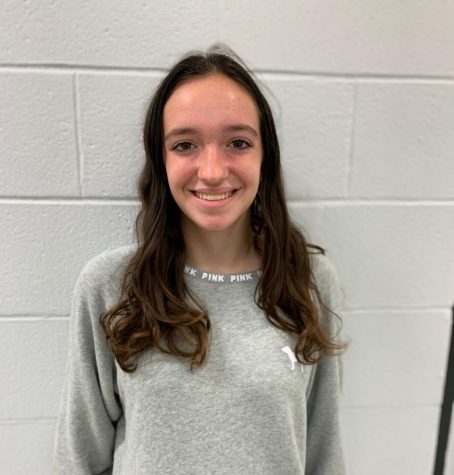 Daniella Salle, Staff Writer
Daniella is a sophomore at LRHS and staff writer for The Lancer Ledger. Although Daniella is new to journalism, she is excited to grow as a writer by being...