X-ing into Triumph: Sophomore Angelina Perez Named Athlete of the Week
Angelina Perez, sophomore at Lakeland Regional High School, has shattered records and made a name for herself in the girls cross country world during the 2019 season. This all led to Perez winning the distinguished award of The Record's Athlete of the Week on October 29, 2019 and taking first place at the state sectional championship on November 9, 2019. 
"I only started running a couple years ago," commented Perez, "it was something I enjoyed, but was never really serious about." In the summer, Perez was torn as to which sport to participate in. Evidently, her decision to run cross country turned out to be a rewarding choice. After spring track last year, her love for running grew immensely. Now, Perez, her first year on the team, has become another one of Lakeland's many talented cross country runners.
On September 14, Perez placed first in the Varsity Girls B event at the Back to the Mountain Invitational at Garret Mountain with a commendable time of 19:48. However, her success did not stop there. Perez topped her personal record, finishing in first once more, with an astonishing time of 18:16 at the Greystone Invitational in Morris Plains on October 11. Even further into the season, she progressed tremendously, breaking 18 minutes with a time of 17:59.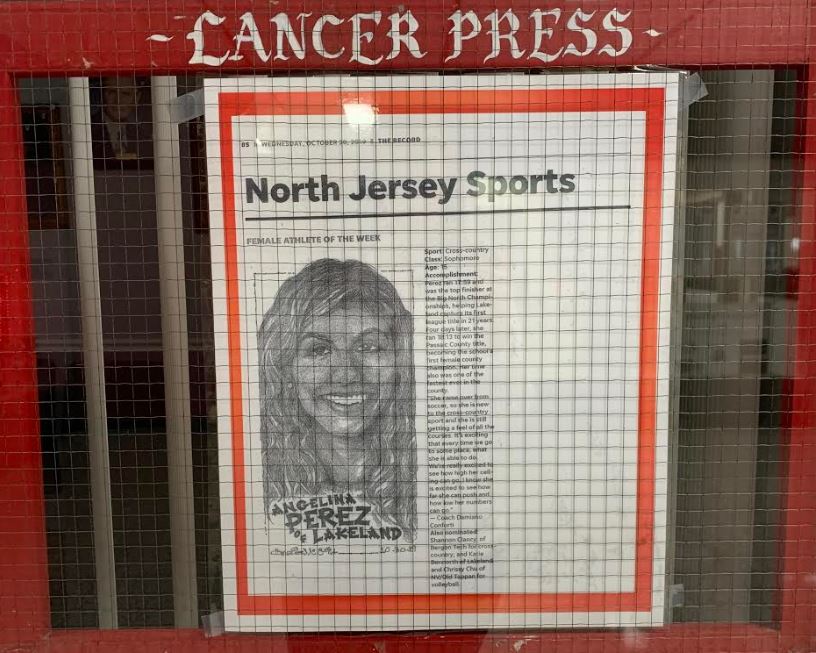 On October 21, Lakeland cross country won their conference. Then, on October 25,  Lakeland placed second at Garret Mountain in the county championship. There, Perez finished in first, crushing the former record for the course with an exceptional time of 18:13.
In about a month, Perez was able to improve her time at the course by more than a minute. Undeniably, all the recognition Perez is receiving is well deserved.
It's not just Perez that has had a season to brag about. Captains and sophomores Abigail Horevay and Caitlin Fahy, sophomores Faith Norrell, Gianessa Fernandez, Genesis Cabrera, Natalie Pucheta, Sabrina Robio, and freshmen Reaghan Lomascola, Maeve Grant, Morgan Ulhorn, and Abigail Lane are all part of the accomplished girl's cross country program.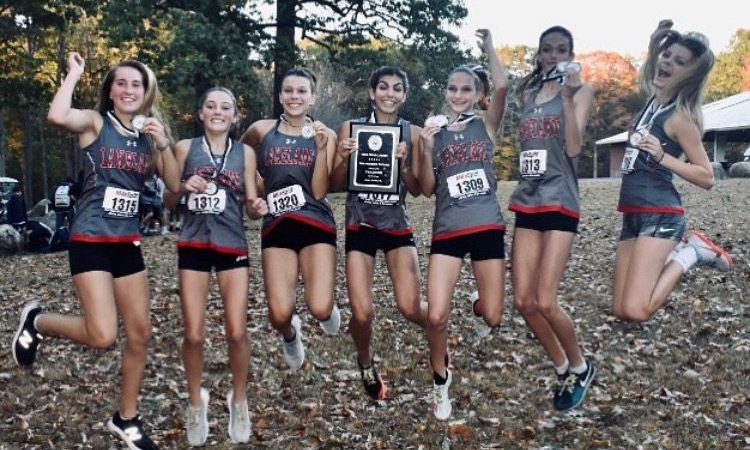 At the Back to the Mountain Invitational in September, Horevay finished in second, Fahy in fifth, and Norrell in eleventh, all with exemplary times out of the 42 runners. At this event, Lakeland cross country finished in third out of thirteen competitive schools. On top of many other accomplishments throughout the season, Horevay took third and Fahy thirteenth at the state sectional championship.
It has been a great season so far for Lakeland girls cross country, and with a young, strong team, everyone here at LRHS is looking forward to what they will bring in the future.
Leave a Comment
About the Contributor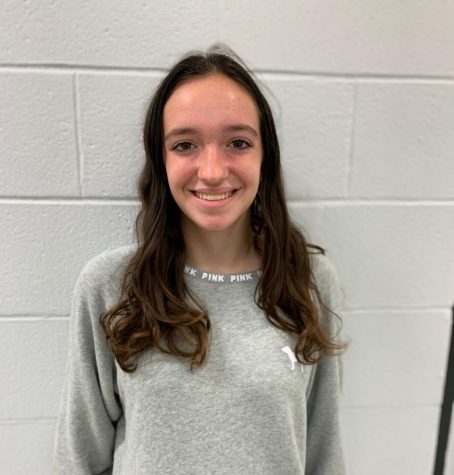 Daniella Salle, Staff Writer
Daniella is a sophomore at LRHS and staff writer for The Lancer Ledger. Although Daniella is new to journalism, she is excited to grow as a writer by being...