High Schools Starting at 08:30: When Will It Happen and Who Will It Affect?
High schools may begin at no later than 8:30 a.m. if a bill is approved by the New Jersey State Senate and signed by Governor Phil Murphy. If approved, the bill's changes will be brought into force beginning the 2024 to 2025 school year and will continue from then. 
As reported by N.J.com, this topic is being revisited after the COVID-19 pandemic has become less prevalent and not the main focus of schools' student concerns. Currently, the national average for high school start time in New Jersey is 7:51. Governor Phil Murphy has expressed that he is open to the proposal to change this to a later time and agrees that the change will likely bring many benefits to students. 
Further elaborated by NJ.com, the bill is said to allow for students to achieve more sleep, needed for developing teenagers' brains and bodies. With students being more rested they will most likely be better prepared for their school days and have improved attendance, as well as having better concentration. All of these results will evidently bring about enhanced student performance. Increased sleep will also improve physical and mental health. It has been reported by experts that there is a growing mental health crisis in youth and young adults, including disconcerting rates of depression and anxiety even before the events of the COVID-19 pandemic.
"
"We don't have a stance yet," New Jersey State Interscholastic Athletic Association executive director Colleen Maguire said. "Because we don't know all the consequences of it."
— NorthJersey.com
Despite all the seemingly endless positives and improvements this change could bring with it, there are many concerns school teachers, staff, and parents have. Information gathered from NorthJersey.com informed that a later school start could result in a later end time, which might disrupt extracurriculars and sports schedules. The disruption of these schedules may not allow for children to participate in the groups and activities they enjoy after school. This also affects child care and business schedules. Some parents may have to go to their workplace before their child has started their school day, while others may not want their child to be home alone or to return home alone with these altered schedules. Additionally, some high school students may need to care for a younger sibling or work as a child sitter and might not have the opportunity to complete such tasks. On top of extracurriculars, the later schedule could lead to students staying up later to complete homework and assignments since they may have other activities and responsibilities that will end at a later time.
There are many benefits and consequences battling against one another, and students, school staff, and parents should express their opinions and concerns to ensure a beneficial decision for the majority. 
Leave a Comment
About the Contributor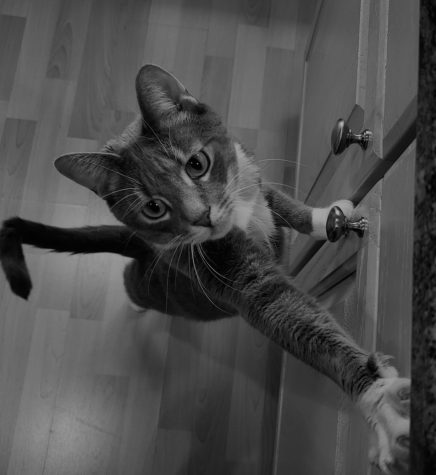 Sam Stokem, Feature Editor
Sam is a junior at LRHS and is a writer for The Lancer Ledger in Journalism 2. They are glad to continue to inform people about the world and introduce...