Jeopardy! Champion Amy Schneider's 40-Game Win Streak Comes to an End
Famed TV show Jeopardy! has seen countless intelligent individuals over the years, but few have topped that of champion Amy Schneider. Schneider, who has won 40 games on the show and amassed over $1.3 million dollars, lost to challenger Rhone Talsma on the episode which aired on Wednesday, January 26th.
Schneider, who has become an icon among many Jeopardy! fans for her vast array of knowledge in practically every category, has now won the second highest number of games of any player in the show's history, though she was still far behind the superchampion Ken Jennings, who won a staggering 74 games back in 2004.
Though a disappointing loss for fans of the show, they can look forward to a thrilling Tournament of Champions later this year. It will include serious competition for Schneider, including 38-day champion Matt Amodio, who is in 3rd place for number of games won in the show's history, and the 11-day champion that defeated Amodio, Jonathan Fisher.
Fans have also been quick to point out an interesting correlation between the defeats of Schneider and Amodio. Specifically, both champions seemed to be stumped by geography questions considered by many to be easy, relative to the clues that Jeopardy! is known to throw at contestants.
I was trying to mentally hop around the globe, but a part of my brain was screaming "NOOOOO" which made it hard. The most frustrating thing is that I was *right there,* my brain went "India? Pakistan? Nepal?" and then just jumped to another part of the world

— Amy Schneider (@Jeopardamy) January 29, 2022
In Schneider's case, she wasn't able to identify Bangladesh as the only country in the English language ending in the letter 'h.' For Amodio, he wasn't able to recall that Austria was divided into Alps and Danube regions around WWII and later divided into four sectors by the Allies.
Though they may not be the hardest questions in the show's history, it's of course important to remember the circumstances. After dozens of games, TV interviews and a buildup of name recognition, the pressure and stress on contestants inevitably increases. Combined with the fact that everyone has their weak spots, and the simple fact that sometimes the answer just doesn't come to you, it's understandable that these two incredible win streaks had to end eventually.
As we've learned, especially with the notable frequency of excellent contestants in the years since James Holzhauer's stunning victories, it's only a matter of time before another superchampion comes along. In the words of Ken Jennings, "Anything can happen on Jeopardy!".
View Comments (1)
About the Contributor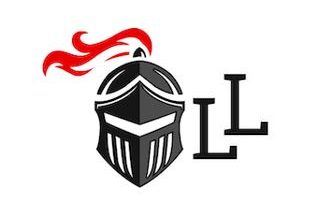 Stephan Schwab, Managing Editor (Journalism Club)
Stephan is a junior at LRHS and this is his second year writing for The Lancer Ledger. He is a member and president of the Journalism Club, which he originally...