Children Ages Five to 11 Eligible for COVID-19 Vaccine
The Pfizer-BioNTech vaccine for ages five to 11 became officially available for administration as of November 3, 2021.
The Centre for Disease Control (CDC) released information stating that as of November 4, the specified age group may get the Pfizer-BioNTech vaccine, free of charge. 
Dosage amounts differ from the vaccine for those five to 11 than those 12 and older. The vaccine for the younger group is adjusted and is one-third of the adult amount, but still carries the same ingredients. Smaller needles, specifically designed for children, will also be used.
Like with adults and older children, side effects on the arm where the vaccine is administered are pain, redness, and swelling. Minor effects that emerge once the vaccine is given are chills, fever, and tiredness. Some, on the more moderate side, include headaches, nausea, and muscle pain. According to the CDC, there is no need to worry, however; any effects will dwindle in a couple days. A few more severe ones are possible, yet extremely rare. If there are any problems, consult your pediatrician for advice.
Currently, a Pfrizer-BioNTech vaccine is the only vaccine available for this age group. A Moderna and J&J/Janssen vaccine is not yet at hand.
The Lancer Ledger interviewed Ms. Anna Leszczynski, mother of two boys, one in the specified age group above. She responded, saying, "I know that a lot of people were waiting for this approval, so I'm happy for those who are comfortable with vaccinating their children and feel like this is the best decision for them." She also mentioned that her "intention is to not vaccinate my child – at least for now," and that she is "hopeful that this decision will remain in the hands of the parents since the vaccine only has emergency use approval." 
If you have any questions or want to schedule an appointment for vaccination, you can contact your local pharmacy or pediatrician.
Leave a Comment
About the Contributor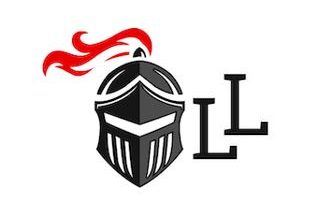 Sam Stokem, Staff Writer
Sam is a sophomore at LRHS and a new writer for The Lancer Ledger. She is excited to be a part of Journalism 1 to inform people about events and help them...