COVID Valentine's Day: Spread Love Without Spreading Disease
COVID-19 has taken away many beloved things from us. It's massacred concerts, live sporting events, and even dating. When there's a global pandemic, virus restrictions, and Valentine's Day staring us in the face, Cupid has his work cut out from him. However, there are still plenty of ways to spread the love without spreading the disease.
Breakfast in Bed 
It's a well known fact that the way to a person's heart is through their stomach. Go on UberEats, Grubhub or DoorDash, whichever you prefer, and get breakfast from their favorite restaurant delivered to their residence. If they don't live alone, you could even arrange with whoever they live with to bring their breakfast to them in bed so they don't have to move a muscle. FaceTime them and talk while they indulge in their favorite breakfast, so you can enjoy this beloved moment together. 
(Socially-Distanced) Winter Wonderland Picnic
Grab some cozy blankets, bundle up, and grab your friends or partner and head to your favorite picnic spot. With proper COVID precautions, you can spice up the picnic by doing rock paper scissors roulette for your dinner. The rules are simple, you have four courses: drinks, appetizers, entree and dessert. You start by doing rock paper scissors. The winner chooses what you get, and the loser pays. Do this for every course, and you have yourself a meal. If you're not feeling too safe about going places to get food, just pack all of your partner's favorite things that you have lying around in your pantry. Either way, a picnic in each other's company is a great way to warm your hearts and fill your stomach.
Watch a Classic Rom-Com 
After you finish your picnic, set up a projector and some fairy lights and get ready to indulge in a romantic comedy. You can choose from a wide selection of rom-coms on Netflix and Disney Plus. Some movies you can choose from are 10 Things I Hate About You, The Princess Bride, and Splash on Disney Plus and 50 First Dates, Holidate, and To All The Boys I've Ever Loved Before on Netflix. Too cold outside to have your heart melted? No worries, enjoy the movie from the warmth of your own home using Teleparty to enjoy it at the same time as your loved one(s). Teleparty allows you to set up a chat so you can message each other as the movie plays. As the movie closes with a fairy tale ending, so will your perfect Valentine's Day.
Even in a global pandemic, we have to celebrate our love for each other. Especially on Valentine's Day a little act of kindness could make someone's day, and in this environment we all could use an uplifter. If we continue to uplift each other during this time of need, love really can conquer all.
About the Writer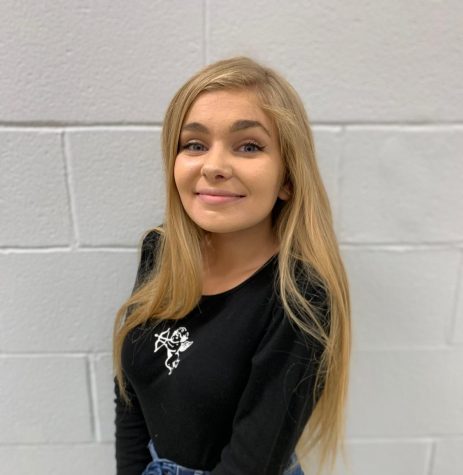 Emily Wegman, Editor
Emily is a senior at LRHS and staff writer for The Lancer Ledger. This is Emily's second year writing for the paper, and she is excited to do so! Outside...