Soundtrack To Your Quarantine: Five Bands To Check Out
There you sit alone in your room listening to the same playlist over and over again with no social interaction, slowly going insane. If only you had some new bands to check out. Well look no further! Here are five new bands to check out during the days of social distancing to keep you from completely losing it.
Heart Attack Man
This isolation has us feeling many different emotions and Heart Attack Man is the perfect soundtrack for all of them. Heart Attack Man is an alternative rock band from Cleveland, Ohio. Their latest album, Fake Blood, contains a variety of different songs that you can use to get your varying emotions out. If you're in a calm mood listen to the songs "Fake Blood" and "Moths in a Lampshade," if you're feeling hyped up listen to "Low Hanging Fruit" and "Blood Blister." and if you're feeling angry listen to "Crisis Actor" and "Sugar Coated." No matter what you're feeling, this band has a song to fit all your vibes. 
Set It Off
Music today isn't always as melodic as it used to be, but Set It Off stands apart from the rest. This alt-rock band from Tampa, Florida combines powerful lyrics with ground breaking melodies to create both power ballads and up-tempo rock songs. Their latest release is a series of singles based off their latest album, Midnight. They have a giant variety of songs to choose from with 5 albums and an EP featuring acoustic versions of songs of their album Duality. So, if you're looking to mellow out with melodies, Set It Off is the band for you.
Tommy Cash
Sometimes, we have to escape the hardships of the world and just embrace our weird side. This Estonian rapper is your portal to nonsense and surrealism. Tommy Cash inspires all of his fans to tap into their weird side, rapping about his love of girls, bread and money. This is the perfect stuff if you're looking for something new because it is literally nothing ever heard before. However, this is not for people who aren't open to new experiences. But if you are looking to be entertained, confused and completely weirded out, Tommy Cash is for you.
Oliver Tree
Looking to look at the fun part of life with laid back and hyped up music? Oliver Tree, from Santa Cruz, California shows his fans not to take life so seriously, and to keep pushing through even though times may be rough. Between his upbeat performances and hilarious interviews, you will never be bored when listening to Oliver Tree. So, if you need inspiration to keep pushing through these hard times, turn to Oliver Tree.
Savage Ga$p 
You may have heard his name from his songs "Tunnel of Love" and "Pumpkins Scream in the Dead of Night" from TikTok, but he is much more than a TikTok creator. His music is a lot more mellow than most people expect. His music is perfect for relaxing after a rough day of social distancing and long distance learning. He also has some hype songs that can cure your boredom. So, if you want to mellow out after a long day or hype up for something, listen to Savage Ga$p. 
These artists should get you through your long days and lonely nights of social distancing, and you might come through on the flipside with a deeper appreciation of music. 
Leave a Comment
About the Contributor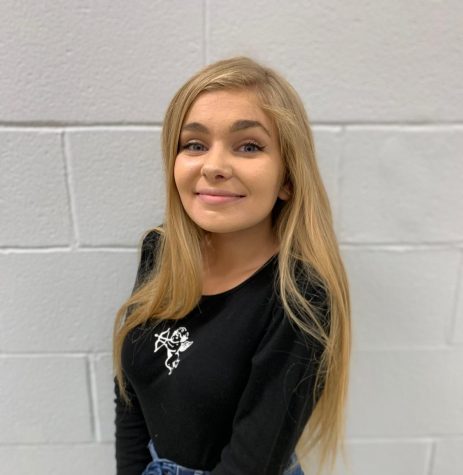 Emily Wegman, Editor
Emily is a senior at LRHS and staff writer for The Lancer Ledger. This is Emily's second year writing for the paper, and she is excited to do so! Outside...