The Captivating Tale of Mr. Kelly
If you've ever walked through the hallways of Lakeland Regional High School, you've probably heard of Mr. Michael Kelly and his famous Lakeland Coffee Houses. Known for his contagious charm and for inspiring students with his heartfelt words of wisdom, Mr. Kelly has been a teacher at LRHS for 11 years. The Lancer Ledger sat down for an interview with Mr. Kelly to delve into the mind and heart behind one of Lakeland's most popular teachers and to find out what makes Mr. Kelly the man he is.
His passion for science started back in high school, but like most of us, Mr. Kelly was unsure of what he wanted to pursue in life once he graduated. His future dreams started with an interest in pursuing the field of medicine, but that died out when he decided that medicine wasn't for him. His interest in medicine gone, Mr. Kelly was left torn between two majors: music and biology. 
Mr. Kelly was highly educated in science, and he had a passion for it, but he had also been in love with music due to his many talents in the field. Today, Mr. Kelly plays guitar, piano, sings, and even writes his own songs. 
Mr. Kelly's musical talent first came out at the age of 11 when he started playing guitar, which is his strongest musical skill to this day. Then, in the eighth grade,Mr. Kelly took to the stage singing solo at a talent show when his band members were unwilling to perform, singing "What I Got" by Sublime and "Faith" by Limp Bizkit. From that point forward, his public appearances and talent only grew. 
Although he never formally participated in any of his school's musical programs, such as band or chorale, Mr. Kelly was still a musical prodigy at his high school, leading a band called Aurora. The group consisted of Mr. Kelly and three friends, who wrote their own original song, and played covers of various genres of music. With Mr. Kelly playing the guitar and singing, Aurora competed in the high school's Battle of the Bands competition each year, and an event called the Opus Coffee House, which is the inspiration for the name behind Mr. Kelly's famous Lakeland Coffee Houses.
Even with his love for music, after some thinking and decision making, Mr. Kelly ultimately decided to major in biology, and this led him to Siena College just outside of Albany, New York. He graduated with a degree in biology and then went on to graduate from Montclair with a master's degree in biology and secondary education. When asked why he became a teacher and what he loves about it, Mr. Kelly responded, saying, "I love interacting with young adults, and trying to cultivate critical thinking skills that students can take with them into adulthood… I love having stimulating conversation with my colleagues, who I call my friends. Teachers are nerdy, and actually talk about nerdy stuff outside the classroom. I love it!" Mr. Kelly is mostly known for teaching three levels of Introductory Biology, but he also teaches Marine Science and two levels of Environmental Science.
Thankfully for Lakeland, Mr. Kelly followed the teaching path, and although he is not currently pursuing any other careers, music is still a hobby of his. He is co-founder of the Lakeland Coffee House, along with Mr. Eric White, English teacher.
The Lancer Ledger ended the interview by asking what inspirational message or advice Mr. Kelly would give to his students. He responded with, "I think success in life is greatly helped by understanding one big-picture concept. Almost everything in modern times is part of complex systems: the political system, the medical system, the judicial system, the financial system, etc. Your formal education, in school, can provide you with a strong foundation for success as an adult. However, the most successful people are lifelong learners who aim to understand how complex systems work. If you can simplify these systems, then you can navigate them successfully and prosper.  I am in no way an expert on any of these systems, but I strive to learn more about them over time." 
Mr. Kelly looks forward to continuing to teach here at LRHS while also helping himself and his students grow beyond their potential limits.
About the Contributor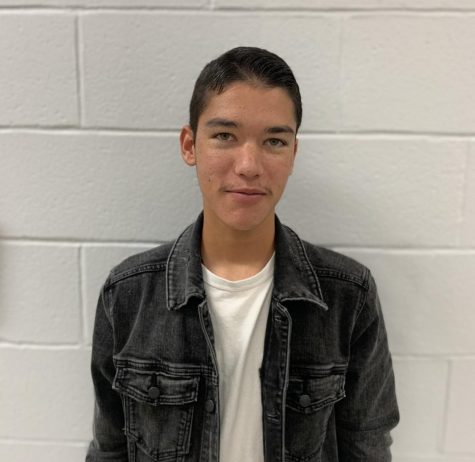 Vince Hennessy, Editor-in-Chief
Vince is a senior at LRHS and a prominent staff writer for The Lancer Ledger. He has been a dedicated writer for over two years straight, devoting most...