National News Update: November 20, 2019
From a possible new front runner in the Democratic race to another tragic school shooting, this week saw triumph and heartbreak throughout the country.  
Death Penalty Update
The Texas Court of Criminal Appeals has issued an indefinite stay of execution for Rodney Reed.  The case will now go back to the lower court in Bastrop County to be reconsidered.
The Democratic Race is On
A new Iowa poll by CNN and the Des Moines Register is placing Mayor Pete Buttigieg far ahead of other candidates in the Iowa democratic presidential primary race.  This is the first poll that places Buttigieg in the lead.  
More on the Impeachment
Last week marked the first public hearings of the impeachment inquiry.  The House Intelligence Committee heard from former Ukrainian ambassador William Taylor, U.S. Ambassador to Ukraine Marie Yovanovitch, and the Deputy Assistant Secretary of State for European and Eurasian Affairs George Kent on Wednesday and Friday.  
Testimony from Taylor on Wednesday revealed that the President asked the US Ambassador to the European Union Gordan Sonland about "the investigation" the day after his second phone call with the Ukrainian president.  
Friday saw testimony from Yovanovitch.  This testimony highlighted the suspected witness intimidation by President Trump.  Yovanovitch testified about being intimidated after learning of the July phone call between President Trump and President Zelenski.  Minutes after the conclusion of this area of her testimony, President Trump took to Twitter, posting negative comments about Yovanovitch while the committee was still in session.  
Another School Shooting
Another deadly school shooting by a student occurred on Thursday, November 14 at Saugus High School in Santa Clarita, California. Two of the students and victims, Grace Anne Muehlberger, 15, and Dominic Blackwell, 14, were pronounced dead shortly after their arrival to a nearby hospital.  The other 3 are in stable condition. The shooter, a 16 year old junior, allegedly opened fire in the school quad at 7:38 a.m. with a semi-automatic .45 caliber firearm, firing 6 shots.  Five students were hit before the shooter turned the gun on himself with the last remaining bullet. Authorities believe the shooting was clearly planned out and the shooter was experienced with his weapon of choice.  
Several off duty police officers dropping their children off at the school were the first first responders on the scene.  Their quick first aid and management of the scene are reported to have saved lives.  
Students hiding in classrooms defended themselves against the shooter with scissors and chairs. Authorities continue to investigate possible motives.
Leave a Comment
About the Contributor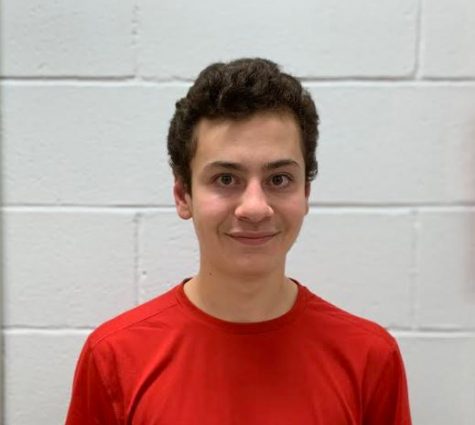 Jake Wierer, Managing Editor
Jake is a senior at LRHS.  This is his second year writing for The Lancer Ledger.  He is a member of the Lakeland band and the robotics team.  Outside...