The Hows and the Whys of Getting Involved: Student's Key to Success
For a majority of student's high school careers, they are creating Naviance accounts, listening to guidance counselors' advice on college preparation, and wondering which activities will merit a scholarship. 
This constant need for college readiness is certainly one of the more stressful requirements of today's students. The idea of a "model" student is drilled into students' brains from a very young age, but is there really such a thing as a model student?
Lakeland Regional High School guidance counselor Mr. Brian Mulhern describes in an interview that the academic administration really just wants to know students as people; editing interests and involvement to cater to the common conception of a college's expectations is, in essence, erasing what colleges actually are keeping an eye out for. "They want to know who you are, and they want to know what you're about. And so, if you join stuff that you're interested in, you're going to be more passionate about it, and you're going to take that to a leadership role." Which is precisely what they're looking for.   
A student in 2019 has many outlets for said interests, whether it be joining a sports team, taking an active role in a club or charity, or becoming involved in their community. One common benefit of all these activities is making new connections. 
"
Focus on what you're interested in, because that is ultimately what's going to shine through.
— Mr. Brian Mulhern
Ms. Ann Pagano, the class adviser for Co-Ed Coders and LRHS English teacher, provided her understanding. She discussed how getting involved helps students explore their interests and talents, while also creating a vast network of new connections and friends. 
Ms. Erin Murphy, the head coach of girls lacrosse and math teacher at LRHS elaborated on the benefits of joining a sports team, similarly stating that students "have the opportunity to make new friends, play a sport you like, learn how to manage your time, and take part in interscholastic competitions." 
In talking to Lakeland's teachers and administrators, one thing was clear: getting involved is a necessity. Not only for the educational enrichment, but for opportunities to socialize and make connections. Involvement can mean many things, and it will vary for each individual student; whether it be joining a sports team, a club, or having an active role in the community, there's an outlet for every interest.
In order to find more information, students can turn to the student handbook, which has a list of all the clubs and sports, as well as their administrators. Guidance counselors also have more information on participation and meetings. Most importantly, students can keep track of interesting events and club meetings on the morning announcements.
At times, this may become overwhelming, but it doesn't have to be. Sticking to your interests and adopting a sense of pro-activity will allow the formation of a strong repertoire, and the development of new interests and friendships.
View Comments(1)
About the Contributor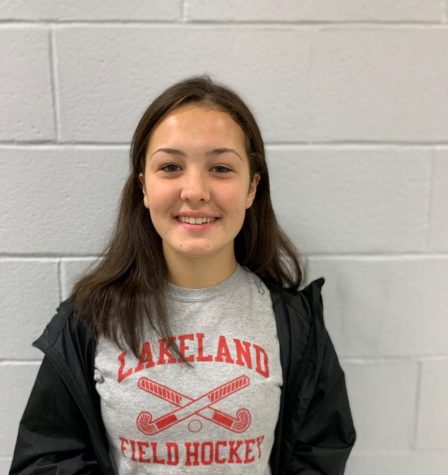 Keira McDonald, Community and National News Editor
Keira McDonald is a junior at Lakeland Regional High School, and this is her second year writing for The Lancer Ledger. Last year, she held the position...