5 Reasons Why Broadway Show Tickets Are Worth The Money
Hang on for a minute...we're trying to find some more stories you might like.
It's no secret that Broadway show tickets are expensive, but for good reason. People are quick to dismiss Broadway tickets as ¨too much money," but they don't realize the reasons behind it.
According to Playbill.com, in order to put on a show a show, producers must initially lay down millions of dollars. To open the show Kinky Boots, for example, an initial $13.5 million investment was needed. The physical production cost alone is a minimum of $2 million to create the set, props, and costumes. Then of course you have salaries, which is a base pay of $2.034 a week  just for ensemble actors, meaning it only goes up from there. This is only a small glimpse into the expenses of putting on a Broadway show.
Here are 5 reasons why Broadway tickets are worth the money:
1. There's Nothing Like Live Music
Sure, blasting Spotify in your car with your best friends is fun, but there comes a time when you need to change it up a bit. Obviously, driving around your neighborhood listening to your $10 a month Spotify Premium subscription isn't the same price as a $100 Broadway ticket, so instead maybe think of it as an alternative to a concert. If you're itching to listen to some live music, but no one you like is playing near you, or you can't afford Ariana Grande's $500 prices, think about seeing a Broadway show instead.
2. Take a Break From The Movies
Again, obviously movies are a lot cheaper than Broadway shows, but if you're tired of wasting your money on bad movie after bad movie again and again, maybe put some of that money to the side and save up for a Broadway show instead.
3. Spend More Time In The City
Living an hour outside of the greatest city in the world, we are some of the luckiest people in America. But no offense, a lot of us don't take advantage of that. If you only go into the city once a year with your grandma to see the tree at Christmas time, going to see a Broadway show is a great excuse to spend the day in the city.
4. There's a Lesson Out There Waiting To Be Learned
Musicals aren't all dance numbers and cliche songs, more often than not they teach a lesson. For example, Dear Evan Hansen, a Broadway musical whose debut was just a few years ago, has changed many lives with its deep plot and overall lesson that we need to be nicer to people.
5. You Need Some Culture
No one is saying a weekend filled with chick flicks and house parties isn't something to love, but once in a while we all need some culture. Contribute to your city's art scene and go see a Broadway show. I promise you'll be left feeling super intelligent and enlightened.
About the Writer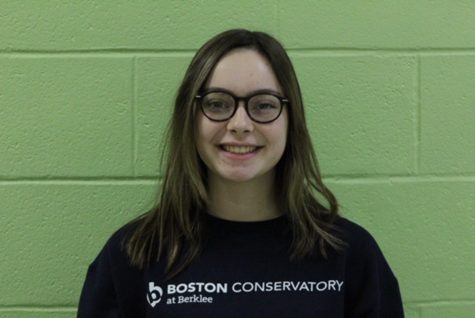 Raina Landolfi, Staff Writer
Raina is a senior at LRHS and staff writer for The Lancer Ledger.  Raina is very excited to be a part of the restart of The Lancer Ledger. Raina's favorite...