How Artists are Keeping Up Production
During this time of uncertainty, the music business and film industry is being heavily affected, having to cancel tours and push back film and album release dates. However they aren't letting this stop them from performing and getting their voices out there. Many artists are coming together to do live stream concerts, shows, and other special-from-home events. 
Garth Brooks and his wife Trisha Yearwood did a Facebook Live performance that crashed Facebook, attracting 3.4 million viewers, according to CNN. After disappointed fans gave up on the live stream, CBS reached out to them asking to perform another concert on their network, so everyone could see it without the fear of it crashing. The country duo agreed and even took requests from fans on Twitter. According to CNN, the country duo and CBS donated $1 million to charities for coronavirus relief. 
If country isn't your speed, there is plenty going on in the alt-rock scene right now. Singer Gerard Way of My Chemical Romance released four solo projects on soundcloud for all to enjoy through this isolation. British alternative artist YUNGBLUD, did a live stream concert titled "The YUNGBLUD Show", where he performed a full set of his songs and even had special guests Machine Gun Kelly, Oliver Tree and Bella Thorne. The show was a success and brought fans together on Twitter creating ticket stubs and showing off their outfits. Machine Gun Kelly has also been keeping active during this time, learning and covering a new song everyday on Instagram. 
The metal scene is also keeping afloat. Nu-metal band, Slipknot, is selling their knotfest tour merch and donating 10 percent of the funds to COVID-19 research. Motionless in White is also selling limited merch, and all of their proceeds are going to their crew who are all currently out of work right now. Lastly, Metallica is keeping fans entertained by live streaming an old concert from their past tours every Monday on Facebook Live and Youtube. 
The film industry is also improvising through this temporary normal. Many talk shows are doing live streams from their own homes, like Jimmy Fallon, Stephen Colbert and Jimmy Kimmel. James Corden did a special performance with the cast of Dear Evan Hansen, all singing from their own homes, performing "You Will Be Found," reminding us to find hope in this dark time. 
Many actors and actresses are coming out with PSAs to tell everyone to stay home. Samuel L. Jackson used some strong words to tell people why they should remain at home; Arnold Schwarzenegger, with help of his barnyard friends, told everyone to stay inside; and Jennifer Garner and some of her famous friends rallied together to keep everyone at home. 
These times may be crazy and it can feel like we're all alone sometimes, but we have to remember we're all in the same boat and if everyone does their part and stays home, we will all be back out there together in no time. 
About the Writer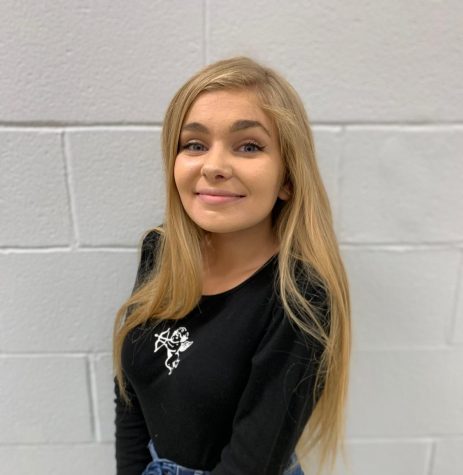 Emily Wegman, Editor
Emily is a senior at LRHS and staff writer for The Lancer Ledger. This is Emily's second year writing for the paper, and she is excited to do so! Outside...