Look Alive Sunshine…My Chemical Romance is Back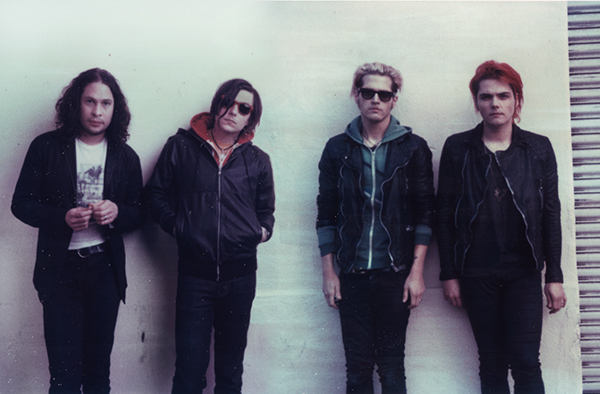 Killjoys -make some noise! The band that put us all through our seventh grade emo phase is back. After nine long years, My Chemical Romance (MCR) has finally returned and is going on a reunion tour of the US and we're all not okay (I promise). The rumors of a reunion have been circulating ever since their break up in 2013, but how did these rumors evolve into the dream every early 2000 scene kid prayed for?
Rumors started to erupt this year when Joe Jonas of The Jonas Brothers leaked that My Chemical Romance was allegedly holding a rehearsal in the studio next to them. "I've got some dirt," Jonas told KISS FM Breakfast Show, according to Alternative Press, "My Chemical Romance apparently were rehearsing next to us in New York recently, which I thought they broke up, so I don't know." 
This information was leaked right before the 25th anniversary of the Vans Warped Tour in Atlantic City, NJ, which happens to be the home state of MCR. And with rhythm guitarist of MCR Frank Iero's band playing the show, many thought they would reunite for one more show at this performance.  However, Iero was quick to shoot down Jonas' rumors saying, according to Alternative Press, "People aren't gonna forget that you're a Disney band bro, sorry it's not gonna happen." 
thinking about this again pic.twitter.com/vHxir9lHDm

— summer (@projektfrank) January 23, 2020
Iero also posted a video of him spoofing Jonas' "Dirt," saying, "I got a little dirt for you. A little scoopy poop. Apparently, the Ramones are playing down the hall from us in Moscow. Thought those guys were supposed to be dead or something. Don't know what that's about." Fans were forced to dismiss reunion rumors and carry on, thinking this might be the final blow.
However on October 30, 2019, Iero posted a photo with an ominous caption, saying, "it's reported that it's going to rain in New Jersey tomorrow, washing out all Halloween festivities… guess we're gonna have to find something else to do." The next day, on Halloween, an Instagram user named mychemicalromance, started posting cryptic photos of symbols such as a candle and a flame. 
The account quickly accumulated followers, and with the world watching My Chemical Romance finally announced a reunion for December 20 at The Shrine in LA. Tickets sold out in minutes and the concert was very successful and marked a pivotal point in pop-punk history. Instagram user dietshampoo live streamed the reunion concert on Instagram so everyone could enjoy it and even posted the full concert on Youtube so viewers could relive it. After the concert many wondered what would come next. 
MCR released a few teaser videos announcing tours in Europe and Russia. but fans were still awaiting a U.S. tour. Then finally they released a video with symbols that represented cities, decoded by fan accounts. The next day they released a video "A Summoning" which has a kid summoning the band with a Ouija Board then finding himself in different scenarios that represent the different eras of My Chemical Romance. At the end of the video tour dates ranging from September to October 2020 and cities were announced. 
Tickets went on sale the following Friday, January 31 and sold out in just under six hours. However, many fans did not get tickets due to Ticketmaster's faulty programming, which allowed scalpers to get their hands on tickets before desperate fans could. To avoid missing out on this momentous occasion some fans were forced to purchase resale tickets and pay upwards of $250 per ticket for nosebleed seats, while others missed out entirely and took to social media to bash Ticketmaster. Check out My Chemical Romance's official website for any available tickets or tour date. 
My Chemical Romance
Fans are eager to see what My Chemical Romance are planning for this tour.  The end of the video "A Summoning" seemed to hint at a new era, which left fans wondering, does this mean we'll get new music?  Will there be an opening act? With The Used canceling their summer tour in Europe, fans are speculating that they may join My Chemical Romance due to their past relationship with the band, even though this is not confirmed. 
No matter what the future holds, one thing is for sure, it's bulletproof.
About the Writer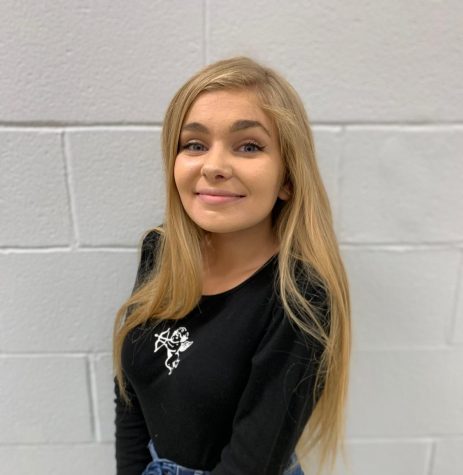 Emily Wegman, Editor
Emily is a senior at LRHS and staff writer for The Lancer Ledger. This is Emily's second year writing for the paper, and she is excited to do so! Outside...