The Rise of Skywalker: Suffering from Negative Reviews
Star Wars has been on the decline since 2017's The Last Jedi. Ever since the release of this movie it has divided the fanbase up causing controversy between fans. But the release of Jedi Fallen Order and The Mandalorian has helped the fandom gain faith in Star Wars again. Now all that's left to help fulfill this comeback was the release of The Rise of Skywalker. This movie could save the reputation of Star Wars it once held. Unfortunately, the movie has suffered from negative backlash and controversy.
The Reviews:
According to RottenTomatoes.com, critics overall were generally disappointed with the film, scoring a 52%. One review from LA Weekly read:"It's too caught up in trying to please fans, so there's no risk or revelatory ideas on screen." However, fans disagree, with 86%. One RottenTomatoes user, CAMM95, left a review saying,"I loved it how it kept you on edge on what's going to happen next. One of the best films I've seen in awhile." The fans and critics are split between the film. Very much similar to The Last Jedi.
Box Office Weekend Sales:
The domestic total for The Rise of Skywalker took in $177.6 million after opening weekend. Compared to other releases such as The Last Jedi that brought in $220 million and The Force Awakens that brought in $247.9 million after opening weekend. The movie didn't succeed in pulling in as much money as other releases did. The Rise of Skywalker did beat out Rogue One, which took in $155 million, and Solo, which took in $84 million, in their opening weekends. However, Solo and Rogue one being anthology films, are marketed a little towards the fans, the Rise of Skywalker released as a main film of the franchise, comes out at the bottom of the list.
The Future of Star Wars
The future of Star Wars is unknown. However, with successes like The Mandelorian on Disney Plus, plans hold out hope for upcoming projects. Lucasfilm announced a new trilogy coming out in a few years. On top of this, Disney Plus has two series in the making, the Obi Wan series, which was recently delayed for filming until January 2021, and the Cassian Andor series, which stars Diego Luna and is still set to film this year in June.
About the Writer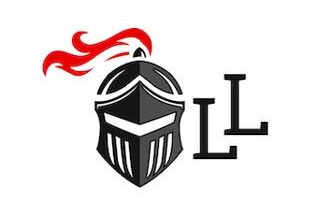 Kevin Ferrera, Staff Writer
Kevin is a sophomore at LRHS and a writer for The Lancer Ledger. Kevin enjoys movies and shows, so be on the lookout for his entertainment news, features,...