Ken Jennings Wins Big! Jeopardy GOAT!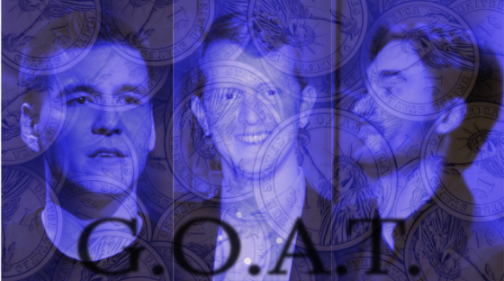 Ken Jennings won big this year during the Jeopardy! The Greatest of All Time tournament by scoring 277,000 cumulative points over four matches that ended on January 14, 2019. In four matches, Jennings was able to be deemed the GOAT or "greatest of all time."  The matches provided an entertaining four-night series full of huge wagers, heartfelt moments, and some trash talk. 
Jeopardy! The Greatest of All Time brought in three of the biggest winners in the history of the game.  Ken Jennings was the contestant who won the most games consecutive on Jeopardy!, winning 74 straight.  Brad Rutter won a total of $4,688,436 off of Jeopardy, the most ever on an American game show.  James Holzhauer holds 20 Jeopardy! records, the most in the show's history, including single game winnings, which he set at $131,127.
The winner of the tournament was determined by the first to win three matches.  Matches consisted of two 30 minute games, with the total score of both being added together at the end.  Instead of winning (and losing) money, players earned points. The winner of the entire tournament received $1,000,000 instead, while the other two contestants walked away with one-fourth of that.
The first game came down to the wire, with Jennings beating out Holzhauer by a total of 200 points.  Both played phenomenal games, scoring just over 63,000 points. However, Rutter was less fortunate scoring only 10,400 points.
The second time around Holzhauer pulled ahead quick putting up 44,314 in just the first game and following it up with another 38,100 points in the second.  Holzhauer ended the game with 82,414 points, 25,014 points ahead of Jennings who still scored 57,400. Rutter, once again, was rather unfortunate, going into negative digits during the second game, and coming out with 14,400 points total.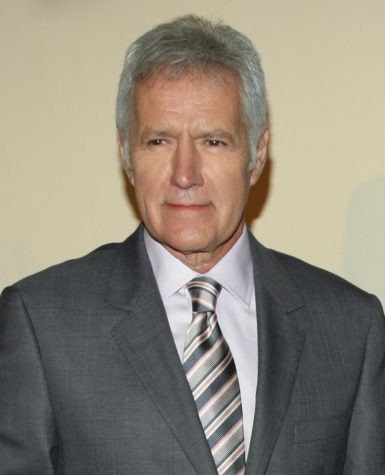 During the third game, Jennings came out strong and scored 51,200 points in the first round alone and ended with a total score of 67,600.  Rutter and Holzhauer, both knowing Jennings had sealed a second win, threw away their second Final Jeopardy. Rutter finished with 23,467 points and answered his Final Jeopardy with a tribute to his Philadelphia Eagles, and Jennings stating, "ken es el hombre".  Holzhauer finished with 33,692 points and gave a tribute to Alex Trebek in his Final Jeopardy answer saying, "Who is the GHOST? (greatest host of syndicated tv)" and answering with the host's name.
The fourth and final game was a blow out with Jennings scoring 88,600 points and claiming the Jeopardy! Greatest of All Time trophy.  Holzhauer had to make a leap of faith in the second round to catch up, betting all his second round points and losing them all.  Holzhauer finished with 34,181 points and Rutter finished with 1,400. Rutter answered his Final Jeopardy question with a message to Trebek, exclaiming his appreciation for the man.
Trebek, who has been through a roller-coaster of treatment for his pancreatitis cancer, is surely coming to the end of his Jeopardy! career.  According to an interview done by ABC, Trebek already knows what he will say on his last day.
He will tell them, "Don't ask me who's going to replace me because I have no say whatsoever. But I'm sure that if you give them the same love and attention and respect that you have shown me…then they will be a success and the show will continue being a success… And until we meet again, God bless you and goodbye."
Leave a Comment
About the Contributor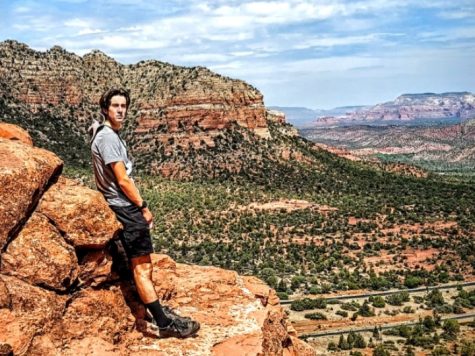 Nathan Caldwell, Staff Writer
Nathan is a senior at LRHS and is a writer for The Lancer Ledger. Nathan is not new to the journalism field - he has been a writer for the paper for multiple...