Why Qatar Was A Poor Choice For The 2022 FIFA World Cup
The 2022 FIFA World Cup is over with Argentina taking the win, and while the action has been thrilling and unforgettable, the host country, Qatar, confirmed the doubters' fears with each passing day.
The World Cup is one of, if not, the single biggest sporting event in the world. The event only takes place once every four years so the honor of hosting it is not only special but significant for the atmosphere of the tournament. Over a decade ago, in 2010, the FIFA World Cup 2022 was awarded to Qatar. This decision did not go over well at the time, and it has aged even worse than anyone could've predicted.
For starters, the nation of Qatar was simply not a suitable choice from the standpoint of availability. In order to even be able to host the large number of international fans, Qatar had to work for over a decade to build a brand new city. Well over $200 billion was invested into this big event, building seven new stadiums, a new airport, metro system, series of roads, and about 100 new hotels.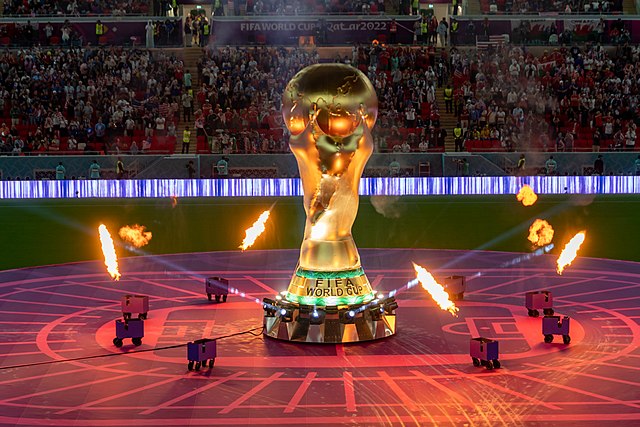 A major contributing factor for the backlash on Qatar is that due to the original small country size, hundreds of buildings had to be made in order to host the large amounts of international fans, resulting in the death of thousands of Nepalese migrant workers. This has of course gotten the attention of fans, wondering if this could have been prevented had the World Cup been played in a larger country. Even those who helped put the World Cup together admitted that choosing Qatar was a "mistake." At this point, even former FIFA President Sepp Blatter admits defeat as he recently explained, "It's a country that's too small. It was a bad choice. And I was responsible for that as president at the time."
Blatter was just one of the many people who openly expressed their feelings about the decision. Germany's manager Hansi Flick explained how it simply should've been shut down the moment that it was presented.
The concerns on Qatar hosting the World Cup didn't just revolve around the housing and transportation of thousands. Qatar as a whole had very little soccer infrastructure regarding stadiums and practice facilities, which made fans question if it was the right choice to host in the first place. Many have also pointed out the fact Qatar has a notoriously hot and humid climate where an outdoor sporting event could be put in jeopardy.
The sheer size of the country made the decision immediately questionable as well. The World Cup is so massive and so marketable, that it is only a benefit when it is in a massive media market. This helps create even more buzz and excitement around the event which overall leads to a better product. Unfortunately, Qatar did not really live up to this thus far as while there is always a naturally strong atmosphere around the event, it paled in comparison to recent environments such as Russia and Brazil.
A recent development has added further fuel to the fire as American sports writer and World Cup Journalist Grant Wahl passed away on Saturday, December 10 while covering a match. Given the sudden nature of the passing and the fact that Wahl was only 49 years of age, many quickly questioned whether or not it was a truly natural occurrence. While it was first reported to be a brain aneurysm, and now confirmed by an autopsy, there is still speculation as to whether or not there was foul play involved at any point prior. Whether or not any of that is true will likely never be clear, but the fact that it was immediately questioned with such intensity says a lot about the views on the awful human rights environment that Qatar currently has.
"
It's a country that's too small. It was a bad choice.
— Former FIFA President Sepp Blatter
The ideal country to host the World Cup should be relatively big in size and should have a soccer background. There are many more suitable choices that should've been in play for this year's World Cup and definitely should be strongly considered for the future. Some of these include bigger markets like Greece, Mexico, Germany and France. These countries are all substantially bigger than Qatar, which is only about half the size of New Jersey. So not only would all these nations be more stable and safe environments, but they would provide a massive atmosphere boost to the most watched tournament in the world.
There were many red flags that could have and should have been spotted from the moment that this idea was even presented. There was simply too much work that needed to be done and very little security and safety within Qatar to ensure the World Cup experience would go smoothly. Hopefully, this will be a noted lesson for the selection committee and they will instead look to more acceptable markets like the U.S or Canada for future World Cups.
Leave a Comment
About the Contributors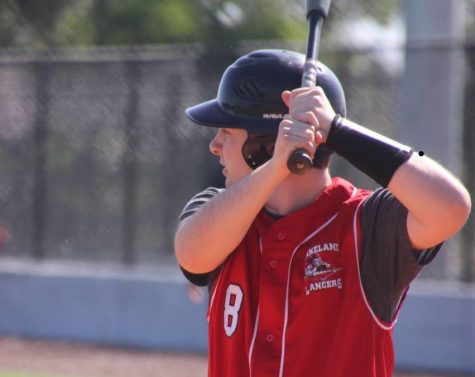 Christian Schroeder, Sports Editor
Christian is a senior at LRHS and is a first year writer for The Lancer Ledger. He is excited to write about sports and entertainment, among other things....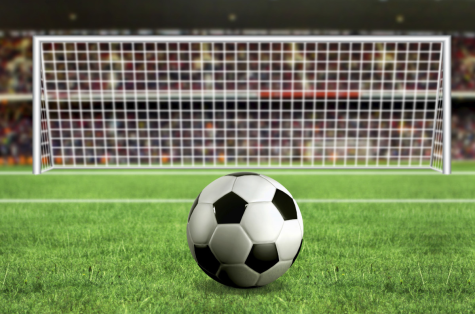 Brian Watts, Staff Writer


Brian is a senior at Lakeland Regional High School. With his love of writing, Brian has decided to join the journalism field and partake in the making...