'The Wedding Singer': A "Contagious" All School and Drama Club Production
As the show is just days away, students and staff of Lakeland Regional High School are wondering what the cast of The Wedding Singer is up to. The musical, which features Lakeland's All School Production, works closely with the Drama Club to pull off what will be another amazing musical. The Ledger interviewed a few members of The Wedding Singer cast and members of the Drama Club to get some inside information on the final days before opening night. 
Fans of All School's musicals are always curious how the cast and crew are doing with memorizing, staging, singing and set design. The Ledger had the opportunity to interview the leads of the show find out how it's going as showtime is almost here. This year, juniors T.J. Cook and Solenni Gonzalez are playing the main characters, Robbie and Julie, and shared a few things about their experiences so far.
When asked about how the show was doing in general, both leads talked about it going really well with productive and exciting rehearsals. Most of this excitement, however, is coming from the dances and opening number, where the whole cast will have to come together and nail some great vocals and moves in order to set the stage for the rest of the performance.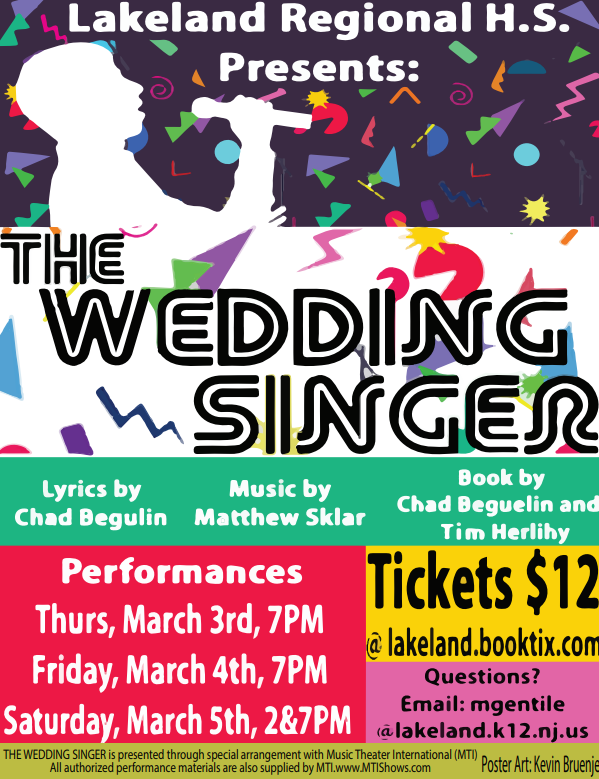 With dress rehearsals underway, both leads admitted that the process of bringing everything together isn't always easy. Cook told The Ledger, "I personally am doing pretty good; although I have definitely had a few hiccups. I've always been pretty good at memorizing lines and understanding my marks or how a certain line was supposed to be said, and the only challenges I faced were pretty minor." He went on to say how his challenges were mostly time management with things, which includes managing the show and life outside of it. 
Gonzalez talked about things similar: "With the show approaching very quickly, I am doing well. I am hanging in there and trying to stay focused on what needs to be accomplished long term. Some challenges that I am facing mostly have to do with memorizing lines and knowing when to come in certain scenes. Something that was relatively easy for me was learning all the songs." 
Senior Julia Schimmenti, the Drama Club's vice president, told The Ledger that she is most excited to share the show and all the hard work put into it this show and others with the audience. The Drama Club consists of members of the All School, as well as others – you don't need to do one in order to do the other. These meetings mostly consist of improv games, and on special occasions, karaoke. Some of these improve activities are used to help the cast of The Wedding Singer immerse themselves in their character.
In terms of other performances, she said, "The President, Jack, and I are most excited for the upcoming Spring Play. We're hoping for a colorful play with tons of twists and turns. A mystery, so to say—'Let the game begin.'" The upcoming spring play, as some of you might not know, is a straight drama, meaning there are no musical aspects. Schimmenti said the club will make sure to publicize the play once the curtains close on The Wedding Singer. 
The Wedding Singer takes place in 1985, where wedding singer, Robbie Hart, suffers some complications and heartbreak when it comes to his own wedding. During his sorrow, he meets a waitress, Julie Sullivan, who just started working with him and wins his affection. Sadly, Julia is about to get married, and unless Robbie can do something about it, he might lose her completely. 
Tickets are out now and the show, in Gonzalez's words, will get people excited due to it taking place in the 80s. Gonzalez said, "[The 1980s] was an exciting and fun time to be alive. Whether the people attending this production lived through the 80s or not, the songs and dance moves are contagious and will hopefully bring the audience to their feet, and they will sing along." Overall, the show will be fun and entertaining, not only LRHS students, but for everyone.
Make sure to purchase your tickets before they're all sold out because The Wedding Singer is almost here – opening night is Thursday, March 3 at 6:30 p.m., with shows running until Saturday evening. Click here for details and ticket sales. 
Leave a Comment
About the Contributor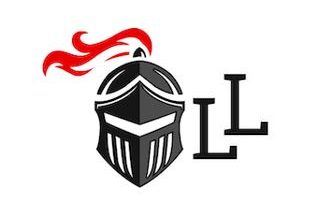 Ella DeBonis, Staff Writer
Ella is a freshman at LRHS, and she is a writer for The Lancer Ledger. This is Ella's first year writing for the school paper, and she is very excited...