Lakeland Boys Soccer: A Defensive Minded Team Claims Victory
One of the Best
The Lakeland Regional High School boys soccer team, led by Coach Don Peterfriend and a top tier defense, did exceptionally well.  According to Coach Peterfrend, the team completed their 2020 season with a 9-1-1 record, resulting in the best winning percentage in Lakeland soccer history. 
Coach Peterfriend expressed, "We were more than competitive this past season."  Captain and senior Ryan Arriaza exclaimed that "the season was a dream come true, it was an amazing and fantastic season."  
Goals in Mind
The team was coming off of a previous season in which alumnus Matt Golas scored 29 goals and the team won its first conference championship in 32 years.  They also had alumnus Carlos Cuevas, who was a superb goalkeeper for the team.
It would be tough losing these key players, but the team still had high hopes.  Coach Peterfriend explained how they always have the same goals.  "We want to win our league championship, go deep into the county tournament and win a state sectional title." Arriaza also explained how he wanted to win states and conference titles.
The Key to Success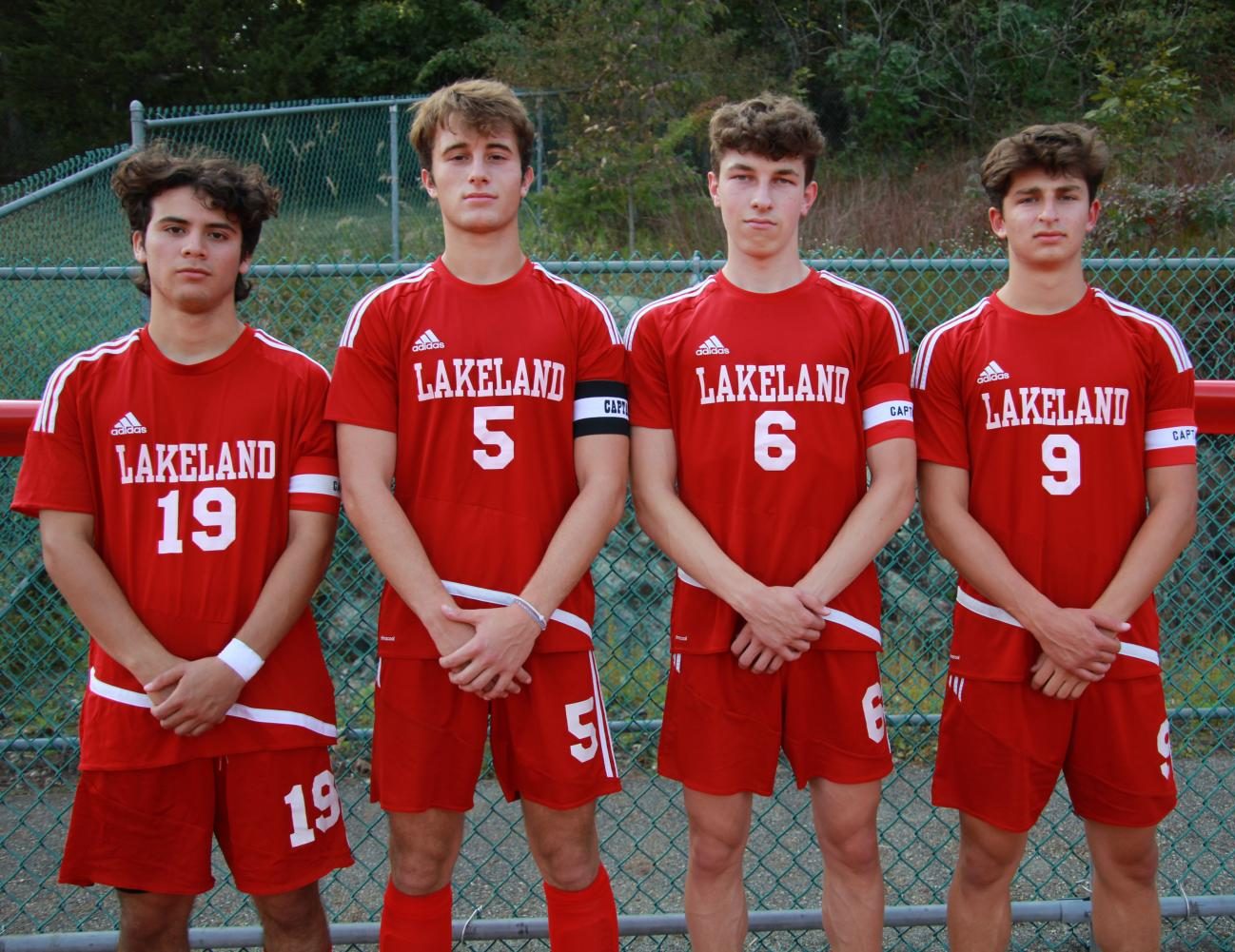 While the team may not have met all it's goals, it sure was successful.  On the way to a 9-1-1 record, they won the league championship.  Coach Peterfriend explained "No Lakeland boys soccer team won back to back championships.  This feat was accomplished by winning our first league title last year, the boys first in just over thirty years."
Coach Peterfriend credits the seniors as an instrumental part of their success.  Arriaza and other seniors Danny Berry, Nick Dubac, and Calvin Watts (all pictured to the left) were all said to be great "both as team leaders on and off the field."  All the other seniors, Ben Hurst, Jayden Lopez, Luke Scochemaro, Ilan Fitterman, Filip Zauter and Daniel Milner, "were major contributors to our overall success."  According to NJ.com, the top goal scorers were Arriaza, Berry, and junior Michael Robinson, with 5 goals each. 
Arriza likes to say the whole team truly contributed.  Specifically, though, he mentioned Watts' great defense and Berry's overall contributions.  He also mentioned that goalkeeper and freshman, Victor Ciach, "really set something up for future keepers coming to Lakeland."  Ciach was in the running for top N.J. freshman of the year.
Dealing with COVID-19
The season wasn't all great though.  COVID-19 protocols made the season a lot tougher than it needed to be.  Coach Peterfriend explained, "We started and stopped the season a couple of times and this caused a lack of continuity within our program.  We were forced to cancel games, change schedules, change practice sessions, etc."  Arriaza said, "We kept our distance and followed the rules." 
However, COVD-19 cases were found within the school, resulting in the shutdown of practices and games for nearly a month.  Due to these shutdowns, the team was unable to play in the county tournament. 
Despite Coach Peterfriend's disappointment with the season being cut short, he did find some positives.  He mentioned the "best thing to come out of this season was how together the boys were all season long.  They really bonded into a close cohesive group."
Closing Remarks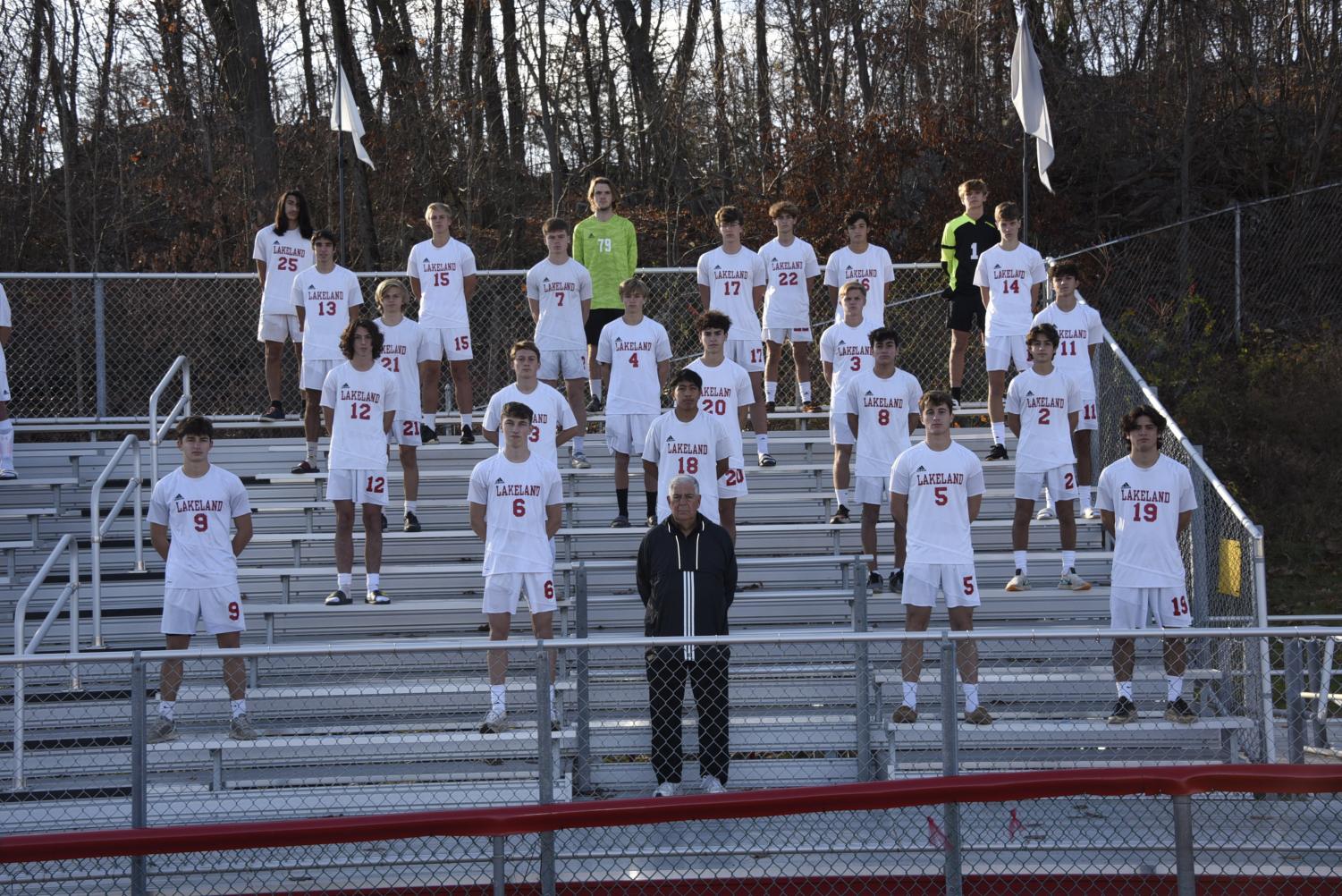 While the season consisted of some disappointment, it was immensely successful.  Arriaza was pleased that he "had the chance to play teams and compete" while also seeing friends and playing with them for the last time.  Coach Peterfriend was quite happy with the season and stated that the "overall season was a resounding success." 
While dealing with an unprecedented situation, the team excelled in every aspect of the game.  The team's future looks bright, with players like Robinson and Ciach returning for next season.
Leave a Comment
About the Contributor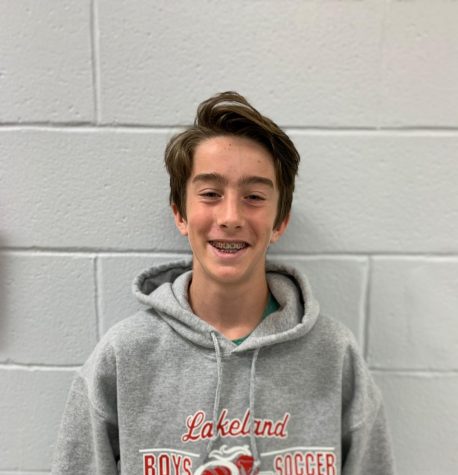 Nathan Caldwell, Lakeland News and Sports Editor
Nathan is a sophomore at LRHS and is a writer for The Lancer Ledger. Nathan is not new to the journalism field - this is his second year writing for the...