When Budget Cuts Come, Why are the Arts the First to be Erased?
The situation is well known. It's a major plot point in television and movies. It's even happening in the Lakeland Regional High School community. 
Budget cuts. People know the story. There's not enough money to support a school district for the coming academic year, so they have to find places to reduce their spending. Sometimes it's removing teacher positions, other times it's rejecting improvement plans. But more often than not, the place in a school that gets hurt the most by budget cuts are the arts programs. Especially now that schools are beginning their recoveries from the pandemic, arts programs are in more trouble than ever.
What are some reasons that these programs might be the first to go? 
The answer is usually because art programs cost more money and they aren't required to graduate. Cutting arts programs calls for less staff, meaning less money has to go to salaries. Merriam Music believes that cutting the arts could stem from myopic, or near-sighted, educational beliefs. Though we live in the twenty-first century in a culture full of music and entertainment, some schools may not place as much importance on the arts because they don't directly impact test scores or graduation rates.
Where is the school at?
As for the LRHS community and their sending schools, the arts are still at a bit of a standstill. The art and music programs at LRHS, Wanaque School, and the Ringwood Schools exist and are relatively strong. However, they've been hanging in the balance in recent years. Robert Erskine Elementary School teaches art classes from a cart that is rolled into the classroom on the day of class. Before the renovation in 2015, the E.G. Hewitt Intermediate School held art and music classes in a shared room in the basement cafeteria. Even today the Lancer Band and Wanaque Band are fighting for rehearsal time and space amidst the sports teams that have been practicing all year. The bottom line? These programs are surviving, but they could always benefit from extra care.
Why are the arts important? 
According to the National Association of Music Merchants, it's been proven by many studies that students involved in music programs score higher on standardized tests, have a larger vocabulary, and have stronger fine motor skills than students who don't. While the stereotypical band or theatre kid is antisocial and awkward, the National Association for Music Education says kids who participate in music education in schools are actually communicative, cooperative, and coordinated. Art and music programs are known to foster an environment of creativity, free expression, and acceptance. 
How can the community help?
According to The Classroom, the best way that people can help keep arts programs alive in the community is to fundraise. That is difficult nowadays, but on the flip side, it encourages the creation of new and unique fundraisers. This year the Lancer Band has held a Pampered Chef fundraiser, calendar raffles, and will be holding a virtual tricky tray on March 24. 
Additionally, if there is a desire for music and art to stay in the community, be loud! Email administrators, go to Board of Education meetings, or speak with community leaders to see what can be done to help keep these programs afloat. 
The arts programs are always the ones to be hit the hardest within schools. From battling budget cuts to fighting for free space, a change for the arts is long overdue. Use your voice and help support the programs that allow students to express their creativity freely.
View Comments (1)
About the Contributor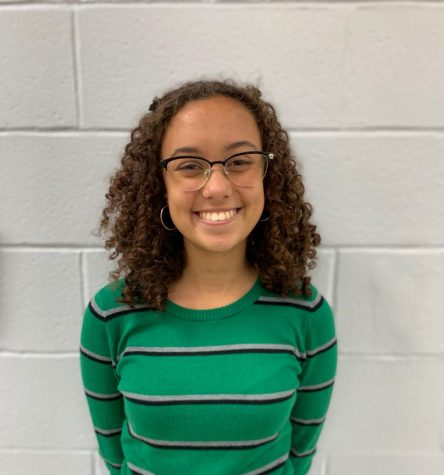 Emily Rose, Managing Editor
Emily Rose is a senior at LRHS and a staff writer for The Lancer Ledger. She is excited to be writing for the paper for a second year. Emily is very involved...