Blast From the Past: A Look at All School Through the Years
For years, Lakeland Regional High School has been known for their spectacular musical productions. From selling out shows three nights in a row to getting nominated for a Papermill Playhouse award, LRHS has had quite a wild ride with their All School Productions. 
Unfortunately, COVID left LRHS without a show this year. The Ledger decided to connect with the directors (or the Trifecta, as everyone calls them), math teacher Mr. Andrew Truong, math teacher Ms. Erin Murphy, and English teacher Ms. Megan Curry, to walk down memory lane and pay tribute to the productions of the past. 
How it Began
Each of the directors had different reasons that brought them to the All School Production. Ms. Curry was asked to direct in the 2008 production of Bye Bye Birdie. "The late, great Mr. Dalton asked me to direct the All School after the previous director stepped down.  I had never directed a show before but there was no saying "No" to Mr. Dalton." After taking a break for a few years, Mr. Truong, Ms. Murphy, and former LRHS band director Ms. Laurie Kunzle convinced her to come back for the 2015 production of Little Shop of Horrors. 
Ms. Murphy's first All School Production was How to Succeed in Business Without Really Trying in 2010. The staff came to her because she started the LRHS Dance Team, so they knew she had experience in choreography. 
Mr. Truong was sought after by drama students when he first started teaching at LRHS in 2010 because they heard that he did theater in high school. "I've always performed in shows, but never directed. They were very eager in wanting someone with experience and a passion for theater to get involved, and so I became director/advisor of the All School Production."
A Favorite Child?
When asked their favorite, all of them had a difficult time picking a show. "Just like any parent would say about their children, it's very hard to choose a favorite," Mr. Truong said. Ms. Curry felt similarly, saying, "To put one above the other would be like choosing a favorite child."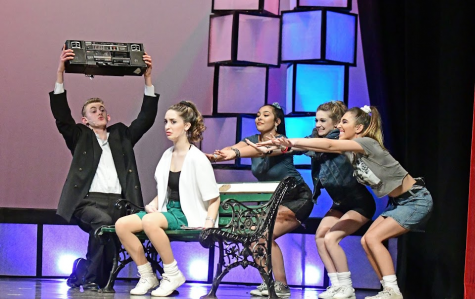 Despite their reluctance to choose, Mr. Truong said his favorite show was Back to the 80s in 2018 because "it was an extremely fun juke-box musical filled with 80's music. The plot absolutely sucked, but no one even bothered to pay attention to that small fact when immersed with the elaborate costumes, bright lights, colorful backdrops, hilarious jokes, and the always catchy 80's songs."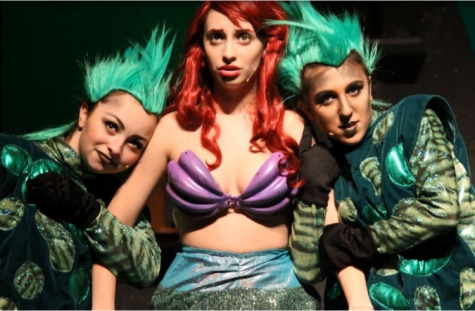 Ms. Murphy knew her favorite right away. "My favorite show was The Little Mermaid.  It was a tremendous production…It was a show for everyone and was so much fun to be a part of." The 2017 production featured many unconventional props such as Heelys and bubble machines.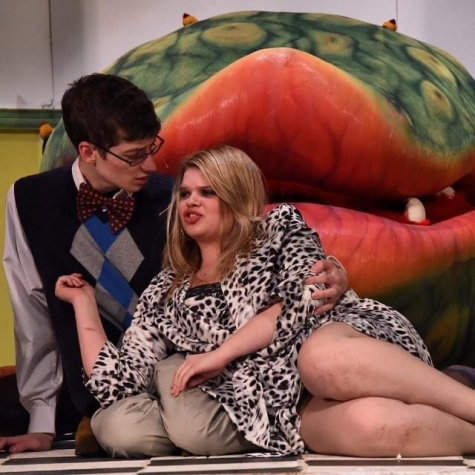 Ms. Curry told The Ledger that her favorite moment was "Megan Falcone and Jason Fox singing "Suddenly Seymore" [from Little Shop of Horrors in 2015].  We decided to strip down that song and only have the piano play. It was such a beautiful moment." 
The show that left the biggest impact on her and LRHS was Grease in 2016. Ms. Curry felt like that show was the one that brought the All School Production the reputation that it has now.
Behind the Scenes
The Trifecta was also asked to share some behind the scenes secrets about their Productions.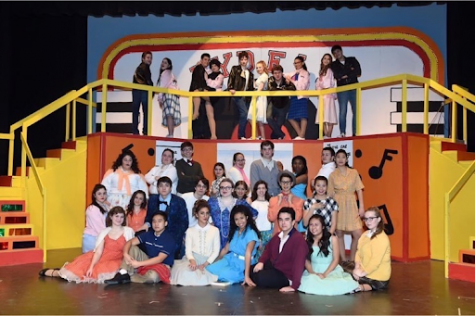 While one of Mrs. Curry's favorites was Grease, it was the most stressful for Mr. Truong. He remembers painting the set with the directors on opening night and dealing with seating issues since they sold out for the first time. 
Ms. Curry's most stressful show was The Little Mermaid in 2017. For this production, All School was very ambitious in incorporating flying technology to allow Ariel to swim, which also caused a lot of stress on the part of the directors.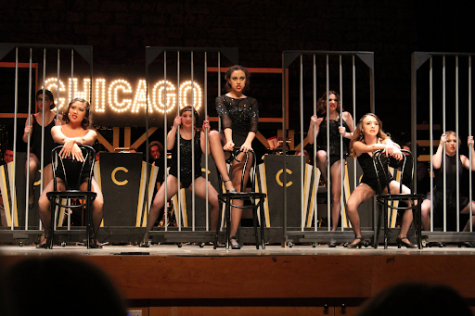 Ms. Murphy said that her most stressful show was the 2019 production of Chicago. "There was SO MUCH dancing." However, her work paid off because the number "Cell Block Tango" was nominated for a Papermill Playhouse award.
A Bittersweet Goodbye
At the end of the 2020 school year, the Trifecta announced that they would not be returning together to direct an All School Production for 2021. That, in addition to the onset of the COVID-19 pandemic, was heartbreaking news to everyone involved, especially the Class of 2021. "To my departing seniors… You all have put so much time and effort into the shows in the past, and you deserved your swan song… Thank you all for being a part of our theatre family… I am so grateful for the memories that we made in the past," Ms. Curry said. "To the former All School members, you have graced our stage with your great talents and enthusiasm." Ms. Murphy wrote in her message. "You should be so proud of all you've accomplished, and it has been a privilege to work with each of you." Mr. Truong wrote, "On behalf of the director/production team, we miss all of our former all school members and we thank them all for their contribution to our successful program." 
As one chapter of Lakeland history closes, another one will hopefully begin. The LRHS community is hopeful that new traditions will form and the legacy of the All School Production will live on in the coming years in whatever form it can.
About the Writer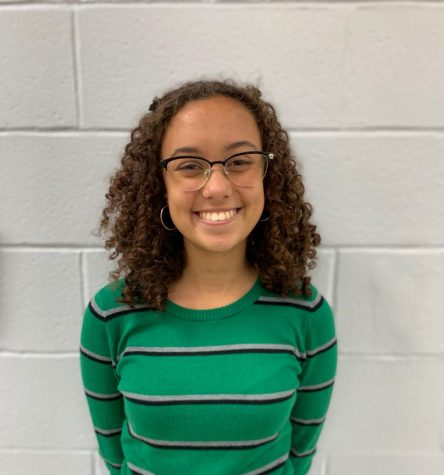 Emily Rose, Managing Editor
Emily Rose is a senior at LRHS and a staff writer for The Lancer Ledger. She is excited to be writing for the paper for a second year. Emily is very involved...