Mr. Michael Novak: Lakeland's Influencer
A Journey to 1k Subscribers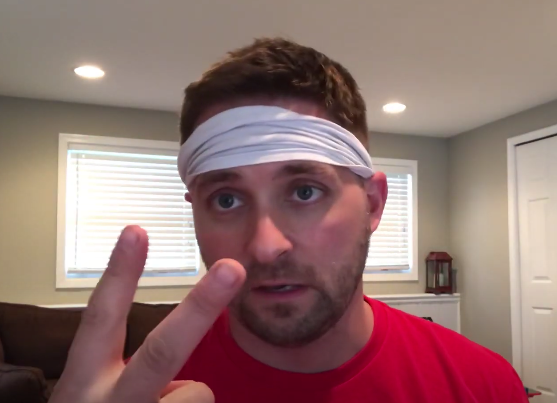 Mr. Michael Novak is Lakeland Regional High School's Assistant Superintendent.  Over the years, he had the roles of a football coach, a teacher, and a club advisor.  Now, he is a household name if you're part of the LRHS community.  Many would say he is the face of the school – Lakeland's own influencer.
And now, more than ever, LRHS needs a face to associate with school.  With schools being closed due to the global COVID-19 pandemic, Mr. Novak found some way to keep the school community together.  He turned to YouTube, the video posting platform, where he posted his first video on March 16, 2020.
Mr. Novak explained that he teaches online courses at Ramapo College and he understands that virtual learning can be anonymous.  He made the channel to try to avoid that.  He explained that the bigger reason the channel was created was the fact that he's always been a big advocate of over communicating.  
Mr. Novak said that there are "so many things happening in the world right now that I wanted to provide some sort of certainty and structure for our school community.  This stinks for everyone, and if I can provide some levity, I am happy to do so."
"
if I can provide some levity, I am happy to do so."
— Mr. Novak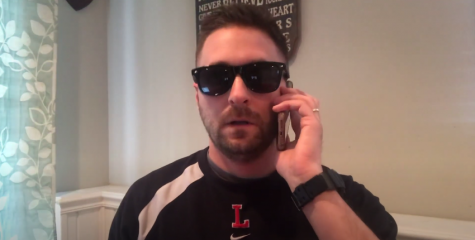 While the first address was just a way to communicate to the student body, Mr. Novak soon got more creative, with suggestions from others.  On March 18, after just 2 videos, he informed the viewers that he is now an influencer and he is "not exactly sure who David Dobrik, but he sent… [Mr.Novak] a DM today."  The day after, Mr.Novak explained how Dobrik was at it again, this time trying to get a collaboration with him.
In all seriousness, Mr. Novak's post became something for students to look forward to.  They were entertaining, yet informative.  On days where nothing goes right, one of Mr. Novak's skits can cheer you up.
For example, most of his videos followed the same format: his staff members, Stompy and Skye, are two stuffed toys who help Mr. Novak navigate and learn about the world of a teenager.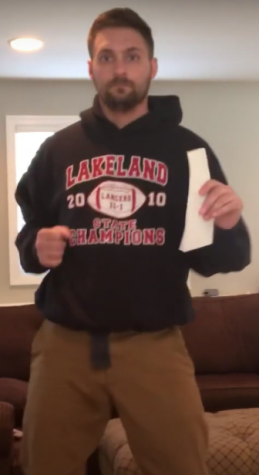 On March 26, Mr. Novak learned about Tik Tok.  Two addresses later, on March 30, he learned about VSCO.  On April 3, he attempted the catch game, but failed due to his staff's lack of communication.
One of his favorite videos is "March 27: An Apology, End of Q3, Rest," where he had to apologize for not social distancing properly with a stuffed "baby" shark that he performed a Tik Tok dance with the day before.  Another one of his favorite videos was "March 30: VSCO, End of Q3," where he learned about VSCO and exclaimed how saving all the turtles seemed "a little aggressive!"
His ideas come to him at random, he explained.  Sometimes people send him emails with some ideas as well.  He now has two weeks of skits planned out.
By the middle of the video, the tone becomes more serious, addressing the most important updates and news within the LRHS community.  Some of these updates have included the elimination of final exams, the addition of "Lancer Day," and the extended closure through at least May 15th.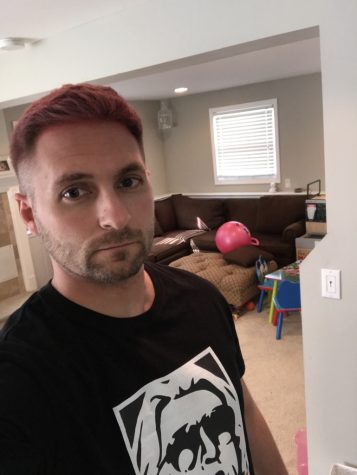 While a return date isn't known for sure, what is for sure is Mr. Novak is gaining a following.  On April 1, he promised the students at Lakeland that if he reached a thousand subscribers on YouTube, he would dye his hair pink.  The following day, the mainstream media picked up on Mr. Novak's story.  The news site, NorthJersey.com, wrote an article about Lakeland's very own Mr. Novak.  He explained, "I was a little humbled by it because there are so many people like our first responders and essential workers who are doing so much more than I am."  In the end, learning that it was helping people get through these times was touching to him.
Lakeland's community was able to achieve Mr. Novak's challenge, getting him to one thousand subscribers in the last hour.  Mr. Novak now has pink hair and his two-year-old son is terrified.  As of now Mr. Novak has 1.06k subscribers, which is 1.06k more than he'd thought he would get when he made his first video.

Mr. Novak always ends his video with a #YourCommunitySchoolChallenge, which encourages students to stay positive, productive, and patient. 
If you haven't done it yet – check out his YouTube channel here.
About the Writer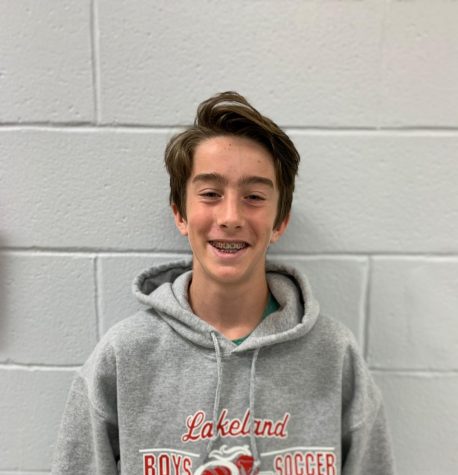 Nathan Caldwell, Sports Editor
Nathan is a freshman at LRHS and is a writer for The Lancer Ledger. Nathan is not new to the journalism field - in middle school, he and a friend produced...