As Excessive As It Is: Why Luxury Trucks are Here to Stay
From highways to driveways, the pickup truck has become the staple of American car culture, but a subset has risen to a huge point over time, so much so, where it's eating away at even the most traditional types of cars. It's a combination of 2 words that are near polar opposites- the luxury truck.
Luxury trucks are one of the few types of vehicles unique to North America- They're too expensive, too big, and too powerful to be practical in other parts of the world, due to stringent size, noise, and tax laws. While on paper, it may look bad, they combine the best of the automotive world into one slick package. They have the luxury of German brands, the reliability of Japanese brands, and the power and practicality of American brands.
These luxury trucks have become hugely expensive, going up and even over $100,000, making people question their viability. What's key about them, however, is that because they combine multiple vehicles into one, you simply need less of them. Take a 2020 Ram 1500, with the Laramie Longhorn trim. It can be equipped with 4-wheel-drive, useful for driving in the snow or offroad. Engine choices range from a small but peppy 3.6L V6, a 3.0L inline-6 turbodiesel, and a large 5.7L V8, with or without a mild hybrid system. Fortunately, most buyers go for the 5.7L V8, with a whopping 390 horsepower, and 410 lb-ft of torque. While it might not be the most efficient motor in the world with a combined EPA MPG rating of 19, it's not only practical but also reliable, with relatively inexpensive parts in case things go wrong.
"
While on paper, it's less efficient, when multiple vehicles are combined into one it starts to make much more sense.
It comes with large heated leather seats with ample legroom, and most at dealers come with an airbag suspension, making it ride and sound closer to a Rolls-Royce than Grandpa's farm truck.
Most trucks now come with a larger cab and a smaller bed, still seating 5-6 people though. Having a bigger cab means that it can function like a trunk for things such as groceries and pets while carrying people, but you have the same amount of room to store items in the bed.
All of this comes at a hefty price tag though. Similar vehicles usually go to dealers optioned out, costing around $65-75,000. However, when you consider that it can serve the purpose of an S-Class, an old square-body pickup, a minivan, and a weekend toy, it starts to make sense why so many are seen now. Brands know this, and they're rushing to capitalize on this craze. Ford, Ram, Chevrolet, GMC, Toyota, Nissan, and now Tesla are making and selling them like hotcakes.
Soon, the amount of cars you see in driveways will shrink, as people will come to see luxury trucks and cars in general, as more like buying a house than something disposable. With the rise of electric cars, the added simplicity may only accelerate this trend. With reliable electric motors, bodies made from aluminum that don't rust, and more luxurious interiors, automakers in the future might have to switch to not just assembling, but also retrofitting older trucks with the latest and greatest hardware and technology. Some say that retrofitting will make people want to rent cars rather than own them, but if you ask anybody, they'd rather own their home than rent it.
A lot of people criticize luxury trucks for being inefficient, wasteful, too big, and too expensive. What people don't realize however, is luxury trucks are less like a traditional car, and more like a house. Pickups used to be cheap, but still big and wasteful. While on paper, it's less efficient, when multiple vehicles are combined into one it starts to make much more sense. If they're staying, then the future is going to be completely different than any period of automotive history.
Leave a Comment
About the Contributor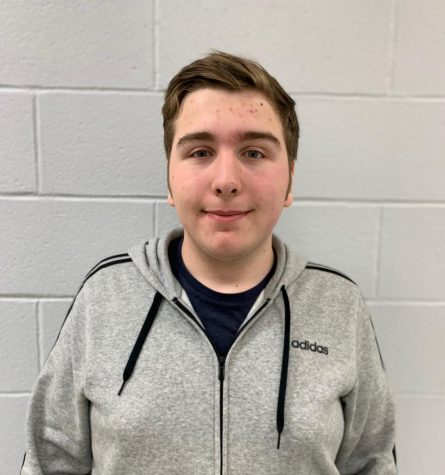 James Bazzano, Staff Writer
James is a freshman at Lakeland and a writer for The Lancer Ledger. He gravitates towards writing articles about general news, technology, and finances....