Studies Show Students Still Struggling from Pandemic
The COVID-19 pandemic has impacted many people across the globe with high school students being among the most affected. Many students lost their graduations, prom, and simply their in-person education experiences. The pandemic caused many students to lose motivation and become unable to focus throughout virtual classes which easily explains the lack of student growth when in-person classes started up again in 2022. Since then, schools have been doing their best to help support students, including LRHS.
Lack of Student Growth
U.S. News has provided insightful information regarding the lack of student growth post-pandemic, "Public school leaders estimated that about 49% of their students began the 2022-23 year behind grade level in at least one academic subject compared to 50% last year, according to data released by The School Pulse Panel. Prior to the pandemic, 36% of students began the school year behind grade level. Both this year and last year, public school leaders estimated that about half of their students began the school year behind a grade level in at least one academic subject." This data suggests that academic recovery will take much time. Students are significantly behind and making little to no progress.
Loss of Time and Money
New York Times explains students aren't making up for lost time, "An estimate shows that it may take students at least three to five years to recover from the pandemic." Additionally, pandemic recovery funds will run out before students have begun to make progress. Once again, New York Time expands on how difficult recovery will really be, "The federal government made its largest ever one-time investment in American schools, about $190 billion, to support the pandemic recovery. But the latest estimates suggest that many students may still need help long after the money runs out. School districts must allocate the last of their funds by September 2024." The lack of funding could make it difficult to give students and teachers the resources they need to continue learning.
Tutoring and Extra-Help
Despite this information, there's still hope for students. Many schools offer extensive tutoring. On a local level, Lakeland Regional High School offers extensive tutoring and extra-help programs, including the school's Academic Assistance Supplement Program or Homework Club, throughout the week with late buses to take students home afterwards. According to U.S. News, "80% of schools reported offering tutoring as a way to catch up students, and among those schools, 59% reported offering standard tutoring. 37% reported offering high-dosage tutoring and 22% reported offering self-paced tutoring – where students work on their own, typically online. Notably 17% of schools reported not offering tutoring at all."
Leave a Comment
About the Contributor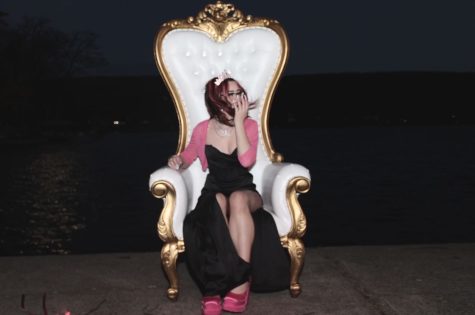 Adriell Schuster, Staff Writer
Adriell is a sophomore at Lakeland Regional High School, and this is her first year writing for The Lancer Ledger. She is beyond thrilled to begin writing...