The Grammys: A Recap on 2023's Biggest Night In Music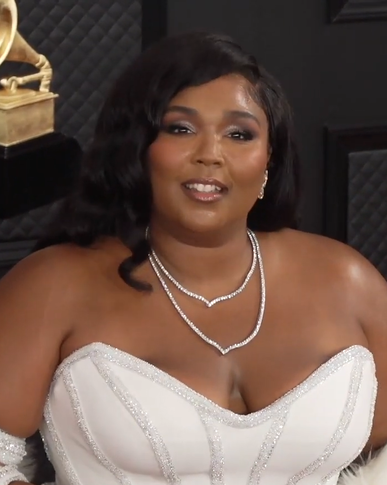 The Grammys: A Recap on 2023's Biggest Night In Music
Regarded as the biggest, most prestigious night in music, the 65th Grammy Awards took place on Sunday, February 5, 2023 – and they were something to remember. From history being made to unforgettable performances upon the Grammy stage, here's a rundown of how the event played out this year.
Hosted by Trevor Noah at the Crypto.com Arena in Los Angeles, California, the night started out with a high energy performance from rapper and singer Bad Bunny, who sang two songs from his Grammy nominated album that paid tribute to his Puerto Rican roots. The stage was decorated with palm trees and a sunset background as Bad Bunny performed amidst the crowd with several dancers alongside him. The dancers were dressed in colorful skirts and caricature heads of Puerto Rican figures, paying homage to Bad Bunny's homeland. The performance got everyone on their feet, including stars like Taylor Swift, and set the stage for a night full of fun and excitement.
The first big award of the night announced was Best Pop Vocal Album, which went to British sensation Harry Styles for Harry's House. And the excitement did not end there – shortly after Styles' win, Beyonce intensified the anticipation in the arena by tying Hungarian-British conductor Georg Solti for most Grammy awards won by an individual. Her win for Best R&B Song with "CUFF IT" brought her to a whopping 31 awards won throughout her career. The most memorable part of this historic moment, however, had to be the fact that Beyonce herself was not even at the Grammys yet to accept this award. According to the Grammy Awards, the "record-tying award came so early" that Beyonce had not even arrived yet, making for a lighthearted laugh among fellow Grammy attendees and at-home viewers.
After Beyonce's MIA moment and a collaborative performance between Stevie Wonder and Chris Stapleton to honor MusiCares Persons of the Year Berry Gordy and Smokey Robinson, more history was made. Sam Smith and Kim Petras' "Unholy" won Best Solo Pop Duo/Group Performance, making Petras the first transgender woman to ever win a Grammy award. The duo accepted their award on stage, and then Smith amiably took a step back and let Petras make the acceptance speech to honor her historic accomplishment.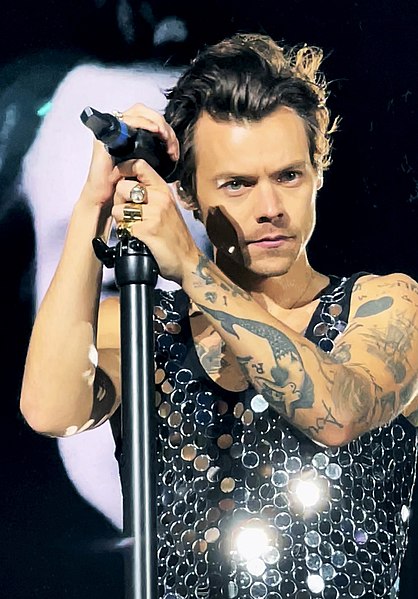 The Grammy's would not be the Grammy's without show-stopping performances, and pop stars Lizzo and Harry Styles lived up to these standards. In a celebration of self-love, Lizzo sang two of her hit singles from her Album of the Year nominated record Special. She opened with a beautiful a capella version of her chart-topping song "About Damn Time" before continuing the performance with her song "Special." Lizzo was decked out in a black dress with a bejeweled corset top, and surrounded by a gospel choir dressed in black and gold gowns, making this performance a reminder that we all are stars. Shortly after Lizzo's performance, Styles took the stage to perform his massive hit "As It Was." Dressed in a shiny, silver, fringed jumpsuit, Styles brought amazing vocals and mood-boosting choreography to the Grammy stage. He performed on a rotating red stage, keeping the audience reeled in at all times.
Amidst all the excitement of the lively performances, more awards were announced and received. Bad Bunny returned to the stage after opening the ceremony to accept his win for Best Musica Urbana Album for Un Verano Sin Ti. Later on, Kendrick Lamar became a three time Best Rap Album winner for his project Mr. Morale & the Big Steppers. Adele also returned to the Grammy stage to add another award to her collection for Best Pop Solo Performance with "Easy On Me." Popstar Lizzo made her way back up to the stage, too, following her performance, to accept Record of the Year with "About Damn Time."
The Grammys are known to bring some of the most prominent names in the music industry together to celebrate the lives of great musicians who recently have passed away. This year, the ceremony featured an In Memoriam segment with Kacey Musgraves honoring country singer Loretta Lynn, choir Maverick City Music and rapper Quavo paying tribute to rapper Takeoff, and Sheryl Crow, Bonnie Raitt, and Mick Fleetwood remembering Fleetwood Mac member Christine McVie.
Later in the show, Queen Bey made history yet again – except this time, after tying the record for most Grammy awards won just a short time earlier, she broke the record. Beyonce's album Renaissance won in the category of Best Dance/Electronic album. She now has a whopping 32 Grammy awards in her gramophone trophy collection, more than any other artist, male or female, in history.
Following Beyonce's historic accomplishment, to keep the good mood flowing, dozens of artists came together to celebrate the 50th anniversary of the hip-hop genre. Questlove curated the performance, and, according to the Grammys, described it as a "'family reunion.'" The performance started out with some of the earliest hip-hop icons, and brought out artists from the succeeding generations, working its way up to some of the most current hip-hop legends. From Run DMC to Missy Elliott to Future, the performance featured dozens of hip-hop artists, honoring their part in the evolution of the genre across the last half-century.
One of the great aspects of the Grammys is that it honors all types of music. Country music star Luke Combs made his Grammy debut, performing his song "Going, Going, Gone" and getting the audience "in their feels." Not long after, funk-pop artist Steve Lacy performed his massive single "Bad Habit," getting artists like Taylor Swift and Kendrick Lamar dancing and singing along.
And then, what seemed like was going to end as a satisfying and joyful evening took, for some, a turn for the worst. Two of the biggest awards of the night were announced, and many fans were not exactly thrilled with the results. American blues singer and songwriter Bonnie Raitt took home Song of the Year for "Just Like That." No one was more surprised than Raitt herself to have won the award, and she graciously accepted her victory on stage. Though Raitt has been in the music industry for decades now, her winning song was not as well known as the other mega hits dominating the radio that were also nominated in this category. As a result, social media was quick to give Raitt backlash for her win, with many claiming that the song did not deserve to win against the more popular tunes.
Raitt was not the only artist to spark controversy online – Harry Styles did as well with his win for Album of the Year. Styles took home the biggest award of the night for his album Harry's House, and was met with some negative comments as he walked on stage, a few individuals even shouting "Beyonce should have won." These arguments were only more intense online, and more controversy was sparked over Styles' acceptance speech, where he said "this doesn't happen to people like me very often." Though Styles was simply expressing his gratitude, this line in particular initiated debate around the idea of white, male privilege, especially since Styles had won over artists of color. Many Styles fans fought back to defend him, adding more fuel to the fire.
Despite a bit of a chaotic ending, there is no denying that this year's Grammy Awards was unforgettable. From lively performances to celebrating big triumphs, at the end of the day, the ceremony honored and appreciated all areas of music. Congratulations to all of the award winners and here's to another year of exciting new music!
Leave a Comment
About the Contributor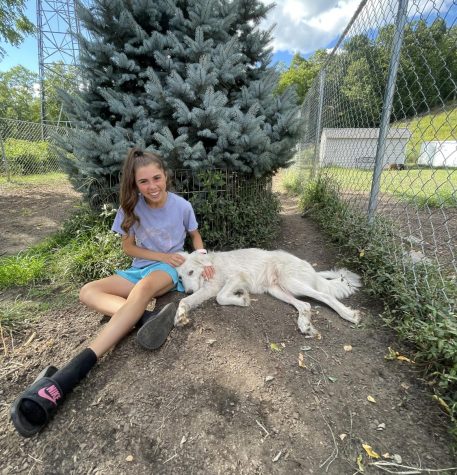 Morgan Uhlhorn, Editor-in-Chief
Morgan is a senior at Lakeland, and is beyond excited to be this year's Editor-in-Chief for The Lancer Ledger. This is her fourth year writing for the...