Hogwarts Legacy: A Harry Potter Game Like Never Before
First announced in September 2020, it has been one of the most anticipated games of the past years: Hogwarts Legacy. The game, fully released on February 10, 2023, is an "immersive, open-world, action role-playing-game set in the 1800s wizarding world," per its official website.

Hogwarts Legacy is available on PC, Playstation 5 and Xbox Series X|S now. Playstation 4 and Xbox One launch is set for April 4, and the game comes out for Nintendo Switch on July 25. If you're a fan of the Harry Potter franchise, and even a little bit of a gamer, this one is a no brainer. Let's take a closer look at why.

A Closer Look

Hogwarts Legacy

In a virtual realization of the Harry Potter series, Legacy tells a new story, allowing the player to experience Hogwarts as a student, learning magic, gaining new powers and abilities, and exploring the wizarding world both inside and outside of school grounds. 

From potions class and Defense Against the Dark Arts to the shops of Hogsmeade and the terrors of the world beyond, Hogwarts Legacy is a true-to-form experience from Warner Bros. & Portkey Games, ensuring that each and every piece of the game is accurate to the Harry Potter canon. It's the world that so many fans have longed to explore, making their own decisions and getting into new adventures, something that through this medium has been made possible like never before.

Hogwarts Castle is completely realized in the game, with everything from the marvelous Great Hall, meticulously crafted common rooms for each of the four houses, corridors, dungeons and more all explorable. Players can look forward to flight by broom, magical beasts like dragons and hippogriffs, building relationships with in-game characters and more.

The player can fully customize their character at the start of the game, and some of the first things they do include getting sorted into a house at Hogwarts and getting a wand. Of course, the Sorting Hat will make its choice, and the wand will choose the wizard, both based on your own choices leading up to these events – but players can manually select their house and wand if they so insist – the sorting hat takes your choice into account. After all, it is a game.

Potterheads with Harry Potter Fan Club accounts will be excited to learn that the game can be linked to their existing account, so that those who have already engaged in the official Sorting Experiences in the past can, if they so choose, be placed into their existing house and given their proper wand in the Sorting Ceremony and at Ollivander's.

And in today's world of more and more microtransaction-heavy, online-focused videogames, fans will be pleased to learn that Hogwarts Legacy is a purely singleplayer game that contains no in-game purchases – the upfront cost of the game is the only gateway to playing Legacy in its entirety.

Before You Buy

Hogwarts Legacy

Hogwarts Legacy is, in many aspects, one of the most exciting games of the past years, realizing into a gorgeous virtual format what previously was just a dream. But, as truly magical as it is, Legacy is not without its drawbacks to note.

Players shan't forget that Hogwarts Legacy, though it "will take place in the wizarding world and will be authentic to it," takes place around a century before the events of Harry Potter – so don't expect to see all of your favorite characters from the book (though you can expect to see some familiar family names, and even ancestors that were directly mentioned in the books.)

While broom travel exists in the game, Quidditch, it should be noted, does not. However, this is justified humorously well in the game, with a very simple yet very believable excuse when one considers the books themselves.

Additionally, Playstation 5/4 versions of the game have one additional side task not available on other platforms: The Haunted Hogsmeade Shop Quest. Though not integral to the main story, players who truly wish to have every possible ounce of Potter may want to choose Playstation if debating between that and another device.

Excited Fans

Ever since its announcement, fans of the franchise – everyone from die-hard to mildly interested – have looked forward to entering the wizarding world. And for good reason: in the years since the Harry Potter books have been released, there have been a few related videogames and other interactive forms of media – but nothing has been made so true-to-story, on such a scale, and with the computing technologies of today allowing for such incredible graphics and gameplay.

The Lancer Ledger asked some Lakeland Regional High School students for their thoughts. Echoing the feelings of excitement that many have had since the game's reveal, junior Ryan Susen told the Ledger, "Of course I'm excited! I'm a huge fan and [this] is the closest thing to living my dream of [being in the magical world]."

Will Hogwarts Legacy shape up to be the type of rare videogame that leaves a lasting mark for years to come? We'll see as time passes – the best way to find out for yourself is to play.
Leave a Comment
About the Contributor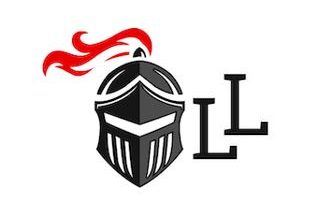 Stephan Schwab, Managing/Entertainment Editor (Club)
Stephan is a junior at LRHS and this is his second year writing for The Lancer Ledger. He is a member and president of the Journalism Club, which he originally...