DECA Regionals – Starting Competition Season Off Strong
Members of Lakeland Regional High School's DECA Club competed in the regional competition on Wednesday, January 4, 2022 and took home many accomplishments.
Senior Molly Murphy, junior Isabella Bozan, senior Colette Hunter and senior Danielle Reid qualified for states, which is a remarkable accomplishment. They will be given the opportunity to compete at the State Conference in Atlantic City next month. If they make it past states, they will also be traveling to the final DECA competition which will be held in Orlando, Florida this year.
The reemergence of DECA after the pandemic has brought many students excitement and thrill, especially acknowledging that the 2022-2023 competitions are the first live roleplays since 2020. These series of competitions teach students how to be prepared for real life business situations and improve their ability to work with peers while also building their communication skills. While these live roleplay competitions can be difficult, members of DECA were able to overcome any adversity that came their way.
Mrs. Chybicki, the advisor of DECA at Lakeland, shared some of the experiences from being a part of DECA. "It was stressful preparing for the roleplays, but once students got there they felt way more comfortable. It was a great bonding experience for the chapter, and the students seemed to enjoy themselves a lot."
She explained that members of DECA have fun while also learning about key business skills, "The students had a lot of fun interacting with other schools, and seeing the friends they have made from past competitions."
Distributive Education Clubs of America also known as DECA, prepares students for careers in marketing, finance, hospitality and management, and is built to help students learn the importance of business while also enjoying learning. DECA has been a great experience for both students and teachers, and Mrs. Chybicki hopes to continue the flow of achievements during the competitions.
View Comments (1)
About the Contributor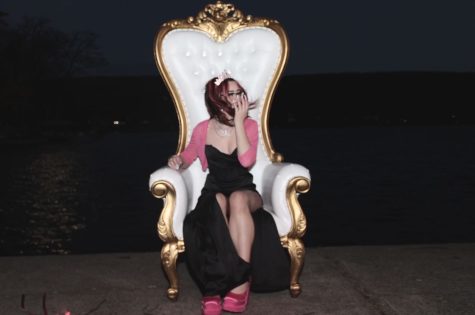 Adriell Schuster, Staff Writer
Adriell is a sophomore at Lakeland Regional High School, and this is her first year writing for The Lancer Ledger. She is beyond thrilled to begin writing...