NJ Drought Status: More Rain and Snow Needed
Most people think of a drought spanning during the warmer spring and throughout the summer months; however, droughts can occur any time of the year. Consequently, much of north east New Jersey remains in a moderate drought state, while remaining and surrounding areas are abnormally dry, according to The Department of Environmental Protection.
Although this is not too much of a concern, based on their Drinking-Water-Supply-Indicator, updated weekly, north east NJ's reservoir is labelled at a 17, which is moderately dry and is classified as a watch status. Additionally, the region's 90-day-stream-flow is at a 13, which is severely dry and classified as a warming status.
An article published on September 23, by NorthJersey.com, stated that the Wanaque Reservoir, North Jersey's largest reservoir, had dropped under 50% capacity in that past week. The Wanaque Reservoir, which was at 48.2% that Thursday, can provide up to 190 million gallons per day to towns such as Newark, Wayne, Clifton Paterson, Passaic, Montclair and others. The article also included the views of some reservoir operators, who voiced that they were not concerned by the reduced levels.
As reported by another NorthJersey.com journalist, northern areas of New Jersey will need about two feet of rain or snow between now and the end of spring to ensure reservoirs stay above drought categorisation levels during the summer months. Low rainfall during the past winter, spring and summer led State Environmental Commissioner Shawn LaTourette to announce a state-wide drought watch on August 9, 2022. Additionally, State Climatologist David Robinson explained that the two feet of rain or snow needed by the end of spring "translates to about three or four inches a month."
On a positive note, according to the same NorthJersey.com report, many North Jersey reservoirs were replenished by rain carried by the outskirts of Hurricane Ian in early October. This additional rainfall induced increased stream flow, increased water in reservoirs, as well as improved groundwater levels.
Leave a Comment
About the Contributor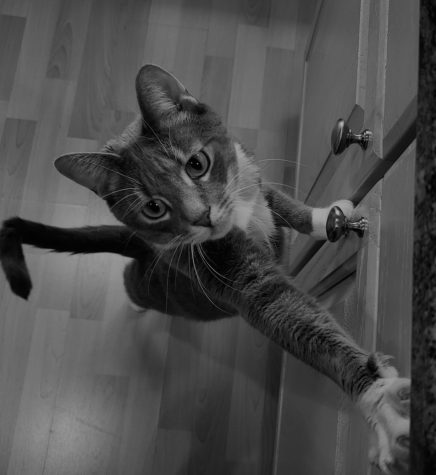 Sam Stokem, Feature Editor
Sam is a junior at LRHS and is a writer for The Lancer Ledger in Journalism 2. They are glad to continue to inform people about the world and introduce...