Lakeland Girls Lacrosse Score Their Way Through The Season
Lakeland Regional High School girls lacrosse team had an excellent 2022 season filled with many accomplishments, memories, and things to be proud of, which included a strong showing in both counties and states.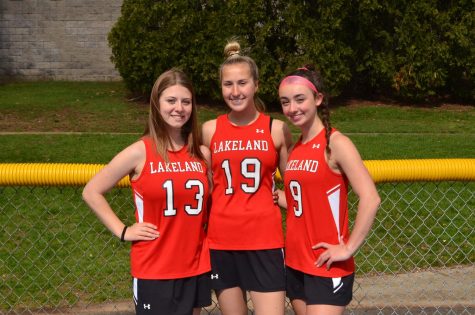 The girls team finished with a 9-9 season, led by their outstanding and impactful captains junior Reaghan Lomascola, senior Cameron Unger, and senior Claudia Brown. The captains led the team to the finals in the Passaic County Tournament and the first round of the state tournament. 
Captain Lomascola celebrated her 100th career point and North Jersey player of the week at the beginning of the season. She later hit her 200th career point with a big win against Mahwah on the same day. 
When talking about the season she shared, "This season definitely kept everyone on their toes. I feel like we pushed ourselves in every game throughout the season. We had this goal of winning county finals, and although we did not end up winning, we pushed through that game until the last buzzer." 
Lomascola also discussed the county final experience this year, as it is a tradition for the team to attend. "I feel like we came together as a team and learned to work together throughout the season, and it truly showed in our last few games." 
Brown also hit her 100th career point throughout the duration of this season, and celebrated with her supportive teammates. 
There were many other milestones to celebrate: Unger hit 100 draws and 100 career points. Lomascola hit 300 draws as well. Senior goalie Bianca Munoz hit her 100th career save, along with a strong season. 
However the captains could not have done it without a supportive and selfless coach. Math teacher and coach Ms. Erin Murphy reflected on some of the memorable moments of the season. "There are so many great memories like good team wins, many individual accomplishments, and fun times during our spring break practice and field trip." 
The team went to Humdingers as a team bonding activity, and grew even closer together. Of the event, Lomascola said, "One of my favorite memories was going to Humdingers with our entire team and basically adopting a team mascot, Gerald. He comes to every game and acts as our number one fan." 
She also credited the trip to some of the wins in saying, "We came together as a team that entire week and really pushed ourselves." 
Junior varsity coaches included Ms. Jen Clauss and  Ms. Stocker, who not only taught the jv girls but assisted in making the varsity team even better. 
As the season came to an end, captains and coaches reflected on the season's performance. In regards to next year Coach Murphy has many hopes. "I'm looking forward to seeing how the underclassman will fill the roles of our large graduating senior class." 
Returning player and captain Lomascola hopes that "the future girls lax team continues to be successful." She added, "Most of our team this year are seniors, so I am looking forward to seeing our underclassman step up for next season. Let's keep this streak of getting to the county finals going, and let's win it next season. I am excited for the future of the program, even after I graduate."
Leave a Comment
About the Contributor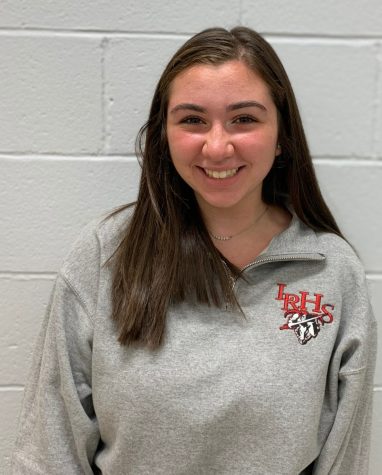 Emily Becker, Staff Writer
Emily is a freshman at LRHS and staff writer for The Lancer Ledger. While this is Emily's first year in journalism, she hopes to produce some informative...