Lakeland Softball Making School History
Lakeland Regional High School's very own softball team made history recently by winning their county championship on May 14, 2022, against Passaic County. This team put insane amounts of hard work, dedication, and energy to fight for that county win as well as all the wins that came before it. LRHS softball made history during their county championship game on a hot day on May 14. Going up against Passaic Valley, a team they faced before and knew what to expect, The Lancers came in with high energy and confidence. Lakeland made their mark on LRHS history with a 4-0 win and a county championship title to carry. 
The team's potential was evident from the beginning. With their first game, a win against Wayne Hills, 10-5, the team showed great talent and a promising season. With outstanding players and coaches there's no doubt that the team would eventually become victorious. 
Two people that were especially mentioned by the team in their success were junior Emily Ricci and senior/captain Natalie Rietema. Senior and centerfield, Paige Tojeira, told The Ledger, "Emily Ricci and Natalie Rietema are the backbone of our team. Their pitching/catching duo along with their hitting really holds our team together." 
Not only just a catcher, Ricci was also one of the strongest hitters this season. With many home runs and strong hits, she was definitely a great asset to the team this season. 
Her partner/pitcher, Rietema, was an incredibly strong pitcher not only this season, but her whole career. Not too long ago, she also hit 300 strikeouts this season and increased that number even more after hitting that achievement. 
Other strong players mentioned were freshmen Olivia and Julia McCormick.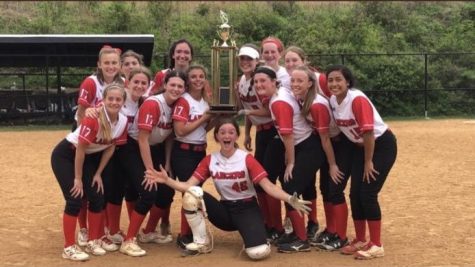 Every single person on the team brought so much to their incredible season and victories. The team's "great chemistry," as Ricci would say, played a big role in their winning streak. Ricci explained, "We have great chemistry due to all of us playing together in past years on town travel. The whole varsity team is from Ringwood, and we've all known each other since 3rd grade and some from kindergarten."
With the season at an end and multiple tremendous seniors graduating, what should we expect from softball in the next few years to come? Though there will be a giant shift and emptiness to fill with seven seniors leaving, the team still expects  to come together and connect to have, as Ricci would say, "another great team with another great season."
Leave a Comment
About the Contributor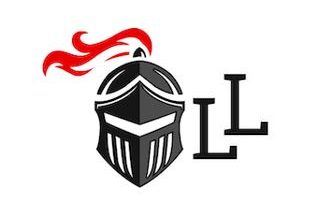 Ella DeBonis, Staff Writer
Ella is a freshman at LRHS, and she is a writer for The Lancer Ledger. This is Ella's first year writing for the school paper, and she is very excited...