Mask Mandate Comes to a Close for Lakeland
Although there are still many questions about what is going on with COVID-19, New Jersey Governor Phil Murphy has recently given school districts the choice whether they want to keep the mask mandate or not. Lakeland Regional High School, along with most districts throughout the state, ultimately chose to give their staff and students the choice of wearing a mask or not starting March 7, 2022. The change is the mandate can be attributed to New Jersey dropping down to the moderate zone (yellow) for COVID-19 cases and transmissions for almost a month. 
When looking at the school as a whole,  a lot of responsibility falls onto the administration. They make big and important decisions for the school. 
When trying their best to accommodate Governor Murphy's wishes, it can be difficult to keep everyone happy. However, our school's administration, which consists of Superintendent Mr.  Hugh  Beattie, Assistant Superintendent Mr. Michael Novak, Assistant Principle Dr. Ron Finkelstein, and Assistant Principal Ms. Rita Mazza, excels in doing so, while keeping a smile on their faces.
Ms. Mazza spoke on the topic of dropping the mask mandate, and informed The Lancer Ledger on her confidence in the change. When talking about concerns or worries Ms. Mazza shared that "based on public health data and guidance from the NJ Department of Education and NJ Department of Health, [she is] confident now is the time." To ensure safety against COVID-19 is continued, LRHS does plan to continue with cleaning and disinfecting protocols. "We are continuing our enhanced cleaning and sanitizing measures. We are limiting students in certain areas (bathrooms) and keeping the cafeteria open."
Additionally, LRHS understands that this is an extremely fluid situation. The Lancer Ledger was told that if cases rise again in New Jersey and the Lakeland community, the district may be forced to mandate masks in school once again.
Mr. Beattie sent out an informative email on the topic. He discussed the idea of partnership and that we can remain a non-mandate school if the whole Lakeland community works together. "We count on you to partner with us. If your child is ill or displaying any signs of sickness, please keep your child at home." Beattie added, "We will do all we can to maintain our campus as a safe and healthy environment for all students and staff."
Teachers and coaches are also being affected by the new mask mandate by adjusting to seeing their students' and players' full faces.
The Lancer Ledger asked cross country and track coach Mr. Damiano Conforti how the end of the mask mandate would affect the sport season. He responded that it will not have negative effects, but rather make life easier.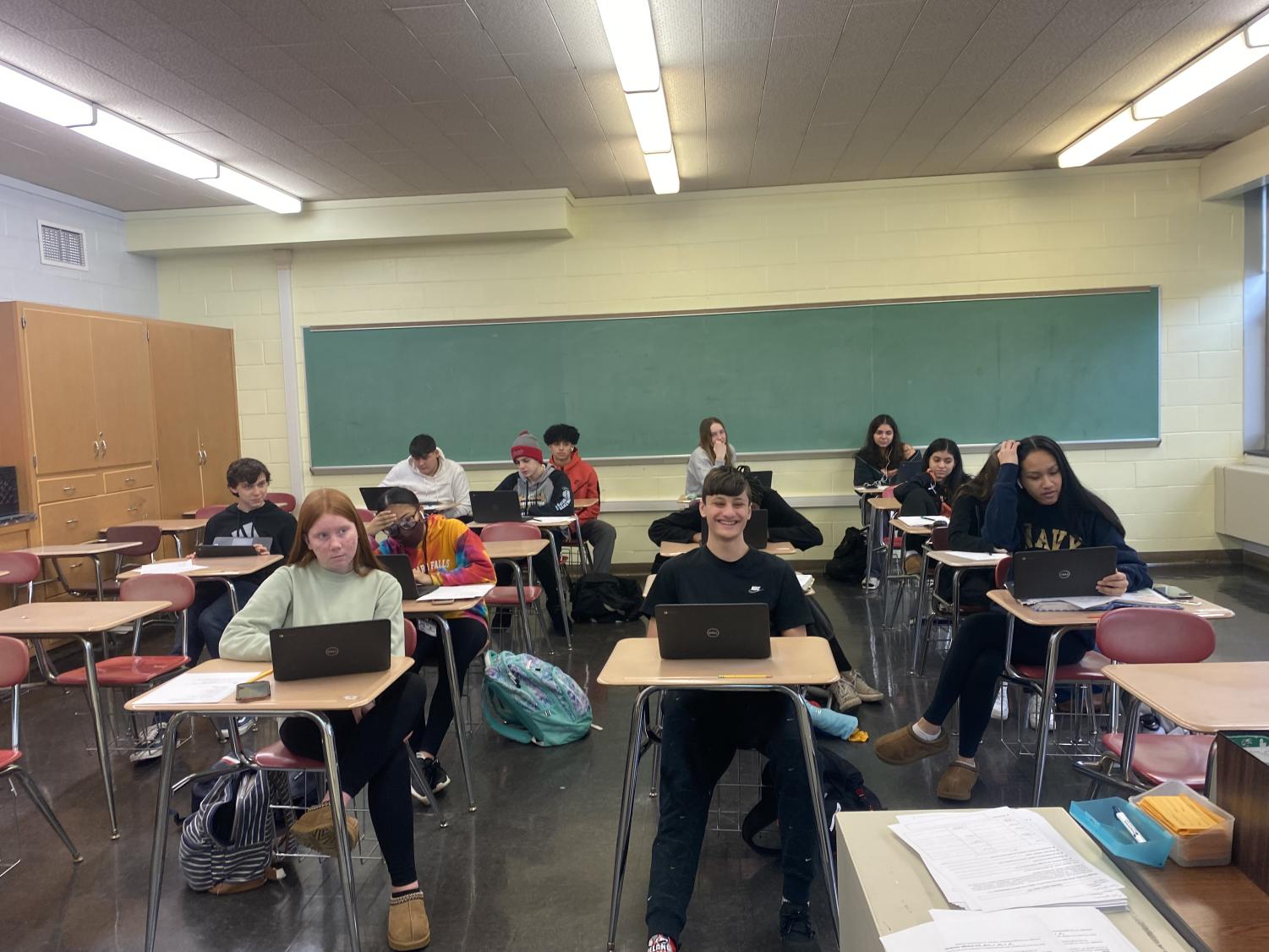 The Lancer Ledger also interviewed special education teacher Ms. Caitin Vauter. She expressed how masks affected her as a teacher, explaining how it blocked body language off for her.  Body language, especially facial expressions are beneficial, and now with masks off, "it helps [her] recognize when people are struggling and determine their level of engagement."  
Student wise, a majority have taken the masks off since the mandate has been lifted. With that being said, there are still many students who are continuing to wear their masks to take the extra precaution.
No matter what students or staff choose to do, all personal choices are respected by the Lakeland community. Despite any contrasting views on the matter, this is meant to be a positive change for LRHS and one step closer to normalcy.
Overall, many LRHS students, staff, administrators, and community members seem excited for the changes coming to Lakeland and are hopeful that the decisions made make Lakeland a safe community moving forward.
Leave a Comment