Ryan Langenmayr: Big Achievements for Lakeland Freshman Wrestler
Wrestling is a complicated sport. Knowing what moves to pull, attempting to predict what your opponent will do, or even calculating how to get yourself out of a "tough" situation makes it a sport of not only strength, but skill and intuition. Wrestler Ryan Langenmayr from Lakeland Regional High School seems to find ease in doing all of these things, making a name for himself in wrestling as a freshmen. 
Langenmayr, who wrestles in the 126 pound division, is not new to the sport; he's been wrestling for years. Langenmayr informed The Ledger that the season is going well. He shared, "I'm 23-1 so there's room for improvement. I am happy with my results so far." Langenmayr also reached many achievements this season, winning for his weight class in the Passaic County Tournament and is currently in Atlantic City competing in States, a great feat for a freshmen.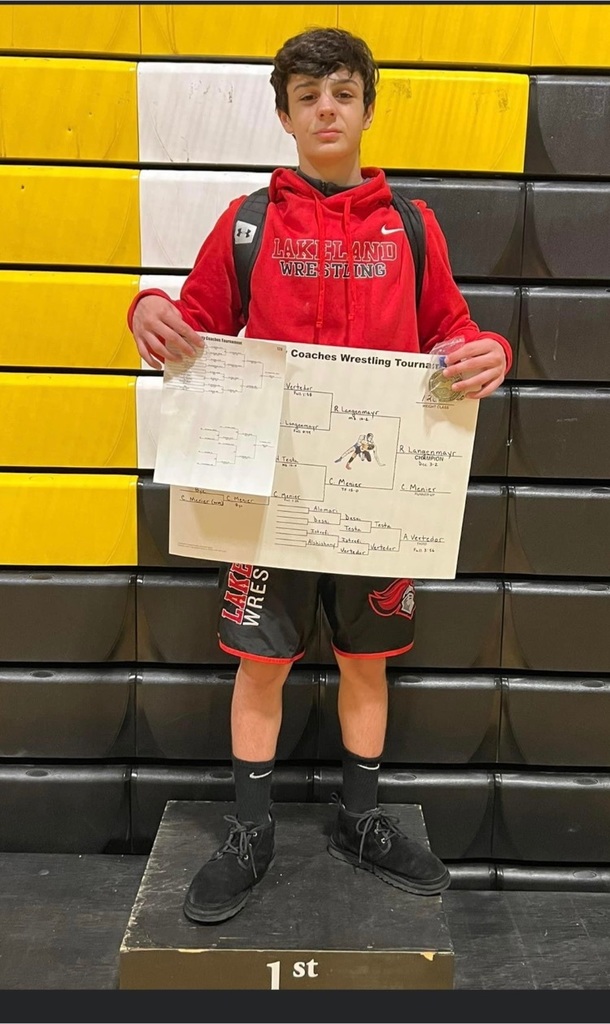 While achieving great things in his own development, Langenmayr has also gotten to experience being a freshman on varsity. To him this can be described as a "fun and exciting experience." Despite being on the high school team for less than a year, Langenmayr shows gratitude towards the team for the one of a kind experience. "I really love it. The team is a lot of fun. We work hard together and everyone pushes each other to strive for good results."
When talking with wrestling coach of 21 years, Mr. Joe Cervino, The Ledger gained insight on what it has been like coaching and working with Langenmayr. He shared, "We have known Ryan for a long time, since his brother Kenny wrestled on our team for the past 3 seasons. Ryan has been a lot of fun to coach due to his extreme confidence." Coach Cervino also praised Langenmayr, saying, "Ryan has exceeded all expectations so far; however there is still a lot of work to be done." As this is his first year at the high school level, it will be great to see how Langenmayr grows as a player. 
As shown, there are high expectations set for Langenmayr. According to his Coach there was always a strong feeling that he would be the "real deal." 
Goal wise, Coach Cervino told The Ledger, "My hopes for Ryan are to continue to train and improve in all facets of the sport, while continuing to grow his passion for the sport of wrestling."  
Although Langenmayr hopes to achieve the goals set by his coach, he shared a goal of his own, "My hopes for the future are to take the Lakeland win record set by Colton Chalkley at 129 wins."
View Comments (2)
About the Contributor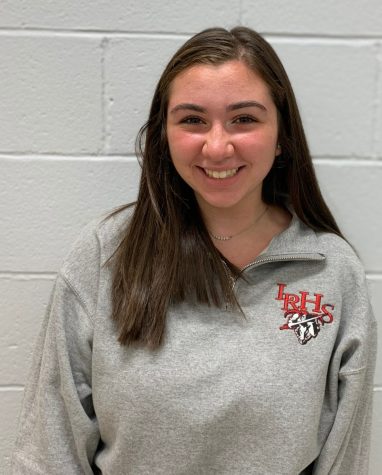 Emily Becker, Staff Writer
Emily is a freshman at LRHS and staff writer for The Lancer Ledger. While this is Emily's first year in journalism, she hopes to produce some informative...