Cardi B vs. Tasha K: A Lawsuit in Celebrity History
Famous multi-millionaire Cardi B wins defamation lawsuit on January 24 against famous blogger Tasha K and settles for over $1 million dollars.
Back in 2019, she filed a defamation lawsuit against Tasha K, real name Latasha Kebe, a Georgian blogger and head of the podcast "Unwine with Tasha K" from The Sun. On multiple of Tasha K's videos, she claimed that Cardi had done illegal drugs, contracted herpes, cheated on her husband, Offset, another famous rapper as stated by Bill Donahue from Billboard, and called her a "Grammy Nominated Prostitute."
Cardi B, who has been making music since 2013, but she started her debut in 2015 on social media platforms such as Vine and her Instagram, filed the lawsuit against Tasha K for defamation, invasion of privacy, and creating emotional distress for the rapper. Cardi claims that Tasha K made these claims to create a movement of damaging fallacies to promote Tasha K's gossip show for her own personal gain, according to ABC News. Cardi originally sent a cease and desist to Tasha K to take down the videos. Instead, Tasha K posted another video on September 21, 2018 to fortify her claims.
In an attempt to fight back, Tasha K countersuited for $3 million dollars and asserted that Cardi has sent her followers to purposely harass Tasha K, according to Insider. The case was eventually thrown out by a judge for lack of evidence of harassment. In the end, the verdict led to Tasha K being found liable for all charges filed against her, and her attorney stated they would be filing an appeal. Tasha K was also ordered to pay $1 million for general damages and $250,000 in medical expenses. 
The situation with Tasha K and Cardi B doesn't end with a couple of fines. On January 26, Tasha K started a live stream on Youtube that lasted about 12 minutes of her statement on the final verdict. She used the word 'machine' to describe Cardi B and categorized her accusations as 'beliefs' and that "she wouldn't change a thing" about the entire case. Tasha K claims that Cardi B's purpose of suing her was to shut down her company, "protect their assets that glorify this reckless and dangerous lifestyle," and to take a portion of her finance. 
Even though Tasha K tried to justify her actions with the live stream, the comment section shows many did not take it that way. The comments of her video calls her a narcissist, tells her to do better, tells her to simply apologize, and tells her to let go. Even after all that, Tasha K says that the battle between Cardi is just the beginning.
Leave a Comment
About the Contributor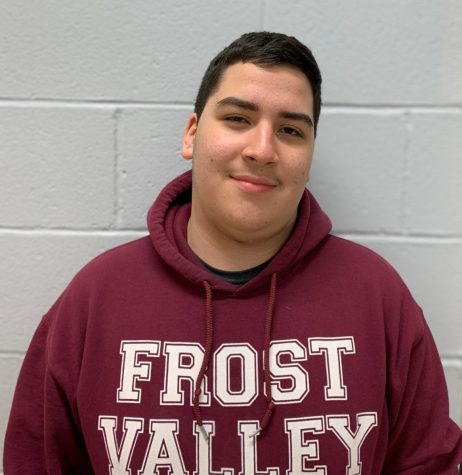 Jeremy Arriaza, Staff Writer
Jeremy is a freshman at LHRS and a staff writer for The Lancer Ledger. This is his first time writing for a paper, and he is interested in what will be...