This Won't Be 'The Last Time' Swift Shocks: A Recap On 'Red (Taylor's Version)'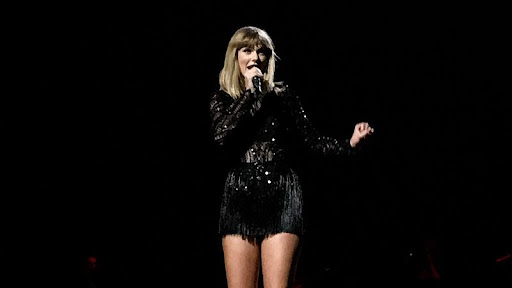 After months of waiting, the highly anticipated album Red (Taylor's Version) has finally been released. And in less than a week after its release, Swift has managed to set new records and once again captivate the world with her talent.
Announced back on June 18, 2021, Red (Taylor's Version) includes the full re-recordings of Swift's 2012 album Red, along with 10 new vault tracks, or songs that almost made the album at the time of its release. After nearly five months of waiting, the album was released on November 12, 2021 and made Spotify history. According to Variety, Swift broke her own record for the most streamed album by a female in one day. Red (Taylor's Version) received over 90.8 million streams, surpassing Swift's own Folklore debut of 78.7 million streams. Not only this, Swift shattered the record for the most Spotify streams obtained by a female in a single day, achieving a whopping 122.9 million streams.
It is not everyday that an artist releases re-recorded versions of their already existing albums. So, why exactly is Swift doing this? In 2018, Swift left her previous record label, Big Machine Records, that she had recorded her first six albums under. Long story short, Swift spent years trying to gain ownership of her music. However, in a Tumblr blog post, Swift stated that the only negotiation Big Machine Records made was to "'earn' one album back at a time, for every new one" made. Swift made the decision to leave Big Machine Records due to this reason, leaving the rights to her music in the hands of executive Scooter Braun, who had bought the record label. 
Swift, now one step closer to achieving her goal of owning all her music and winning a hard-fought battle, has officially released her second re-recording, and you will have it on repeat for months. With the exception of a few note changes and some slight musical production adjustments, Swift stayed authentic to her original album, making the re-recordings feel even more nostalgic and personable for long-time Swifties. 
One of the greatest aspects of Red (Taylor's Version) is Swift's vocal growth. Red was originally released back in 2012. Nine years later, Swift has improved her vocals incredibly, and it is clearly heard in Red (Taylor's Version). From hitting the high note with such control in "Red" to the obvious growth in her hit song "I Knew You Were Trouble," Swift's improvement is truly undeniable.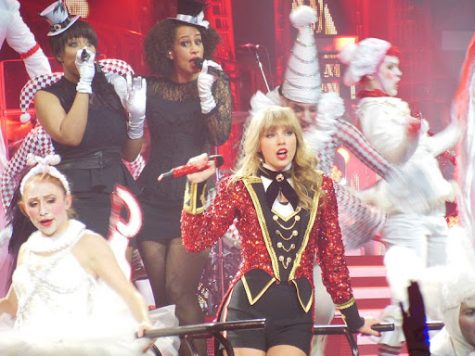 Re-recording another album means it's another time Swift "unlocks the vault" and releases songs that almost made the original album. Amongst these vault songs was the long time fan-awaited 10 minute version of "All Too Well." "All Too Well" was never released as a single, yet captivated Swifties for the past nine years and became a large fan favorite. This 10 minute version includes new lyrics full of emotional imagery, new musical production, and came out with a short film directed by Swift herself. All Too Well: The Short Film stars Sadie Sink and Dylan O'Brien and paints the story of the song in a very moving and descriptive way. This song also is where the iconic red scarf symbol within the Swift fan base originated. 
While the ten minute version of "All Too Well" has quickly risen to the top of charts (and album rankings for many Swifties), the rest of the vault songs have been widely obsessed over as well. Songs including "The Very First Night" and "Message in a Bottle" have become popular on social media platforms like TikTok, where many users have been expressing their great love for the catchy, upbeat tunes. "I Bet You Think About Me," a collaboration with Chris Stapleton, has been given a spotlight; the lyrics of the song have been turned into a trend that has taken over TikTok, and Swift has dropped a new music video which can be viewed here. 
With releasing a new album comes lots of promotion. Swift has appeared on multiple talk shows since the release of Red (Taylor's Version) including The Tonight Show Starring Jimmy Fallon and The Late Night With Seth Meyers. Swift also performed her 10 minute version of "All Too Well" as the musical guest of Saturday Night Live, and participated in a comedy portion of the show alongside cast member Pete Davidson.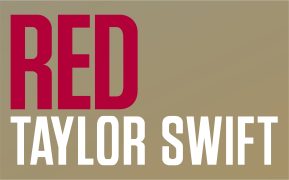 But Swift is always known to go above and beyond, so she collaborated with Starbucks to help promote her album. On the day of Red (Taylor's Version)'s release, and for a limited time afterwards, Swifties were able to order Swift's favorite Starbucks order, a Grande Caramel Nonfat Latte, by asking for "Taylor's Version" or "Taylor's Latte." This collaboration came just in time, as Starbucks just recently started using their red cups for the holiday season, perfect for the celebration of Red (Taylor's Version). Starbucks also confirmed that lots of Swift's music was added to their stores' playlists to really make November 12 all about Taylor.
And just like that, Swift managed to make the week of Red (Taylor's Version)'s release truly her week. So, head on over to Starbucks in a red scarf, order Taylor's Latte, and drive around town, taking in the beautiful autumn scenery, while blasting Red (Taylor's Version).
Leave a Comment
About the Contributor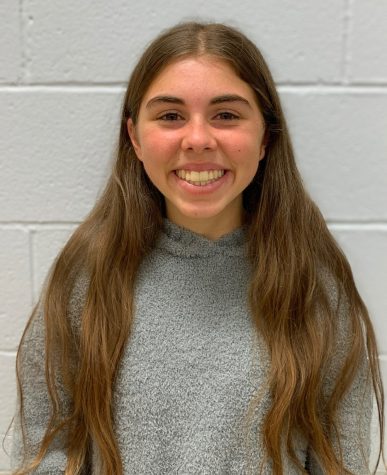 Morgan Uhlhorn, Editor-in-Chief
Morgan is a junior at Lakeland, and is beyond excited to be this year's Editor-in-Chief for The Lancer Ledger. This is her third year writing for the...