Candy Crown: Here Are the Most Popular Sweets This Halloween
Jack-o-lanterns, spooky decorations and horror movies – they all scream Halloween, but few things get people as excited as the selection of candy that fills the shelves every October. With such a diverse selection of tasty goodies to choose from, it's always a challenge to decide what to buy – and the debates about what 'sweet treat' rules them all are especially prevalent during this season. From flavor to size to texture, let's break down what gets people so excited about the most popular brands of candy, and which of these well-known treats is truly superior.
Classic Hershey's Chocolate Bar
It's a classic – and may seem too obvious – but can anything really match the pureness of a classic, full-sized bar of Hershey's chocolate? The clean wrapper design, breakable pieces, and balanced flavor say "tasty Halloween treat" all over! The reputation is also unmatched: If your s'mores have anything but one of these, is it still a s'more? 
Butterfinger
Are there more iconic names in the world of candy? Perhaps, but not many. That's because the Butterfinger name carries a notable weight among trick-or-treaters and candy connoisseurs everywhere, even ranking as the most popular candy in multiple states, per Candystore.com. And who could resist that "crispety, crunchety, peanut-buttery" flavor! The combination of taste and texture has allowed the Butterfinger to maintain a famed position among candy lovers. It's enough to make some people go crazy for the yellow-packaged candy bar. After all, "Nobody lays a finger on my butterfinger." 
Twizzlers

Love 'em or hate 'em – and believe it or not, they can be polarizing – it's hard to deny that Twizzlers are simple, tasty treats which, unlike some of the other gooey but delectable entries on this list, can be eaten without getting your hands (and probably everything you touch for the rest of the night) sticky. The simplistic but elegant red package with its white and blue lettering telling you precisely what you're looking at is very well known among anyone who has ever walked through a store's candy aisle – and that popularity doesn't seem to be going anywhere anytime soon.
Starburst
Individually wrapped, diversely colored and ultra-sweet, the various flavors of Starburst one can encounter are sure to satisfy the taste buds. They're less interesting than other sweets, but that allows Starburst to be one of the most universally enjoyed candies (though individual flavors can be subjects of debate.) They're the perfect "easy-to-eat" candy – grab one and unwrap, or grab many and enjoy them one after another!
Sour Patch Kids
Sweet, small candy pieces with a sour coating. It's not for everyone, but those who like it LOVE it. Not only are the little sweet-and-sour treats plentiful in each package you purchase, but they're easy to find, too! The initial sour factor, strong but not overwhelming, followed by a sweet, chewy remnant is practically addictive – it's difficult to stop eating them! They are popular, too – data from Candystore.com ranks them as the most popular candy in the highly-populated state of New York. 
Twix

An incredible crunch, followed by chocolate and caramel: What else balances these factors as perfectly as Twix? With various flavors and sizes to choose from, Twix lovers know the exceptionally well-ratioed balance of ingredients that always seem to be "just right" in Twix bars. The only problem? Deciding whether to side with Left or Right Twix.
Snickers
One of the most widely known candies, and especially prevalent during the Halloween season, the intricate combination of nuts, nougat, caramel and chocolate makes Snickers a familiar and beloved treat. It's for a good reason that practically everyone thinks of Snickers first when asked to list a few of the candies that appear over and over again every Halloween.
KitKat
"Break me off a piece of that" sugary, chocolate-covered wafer, whether it be snack or full sized! KitKats are certainly one of the greatest Halloween candies. They aren't too simple, nor do they have more flavors than they should. A perfect size, neat and easy to eat in almost all situations; What more could a candy-lover ask for? The incredibly popular, breakable wafer wrapped in red is sure to satisfy any sweet tooth.
M&M's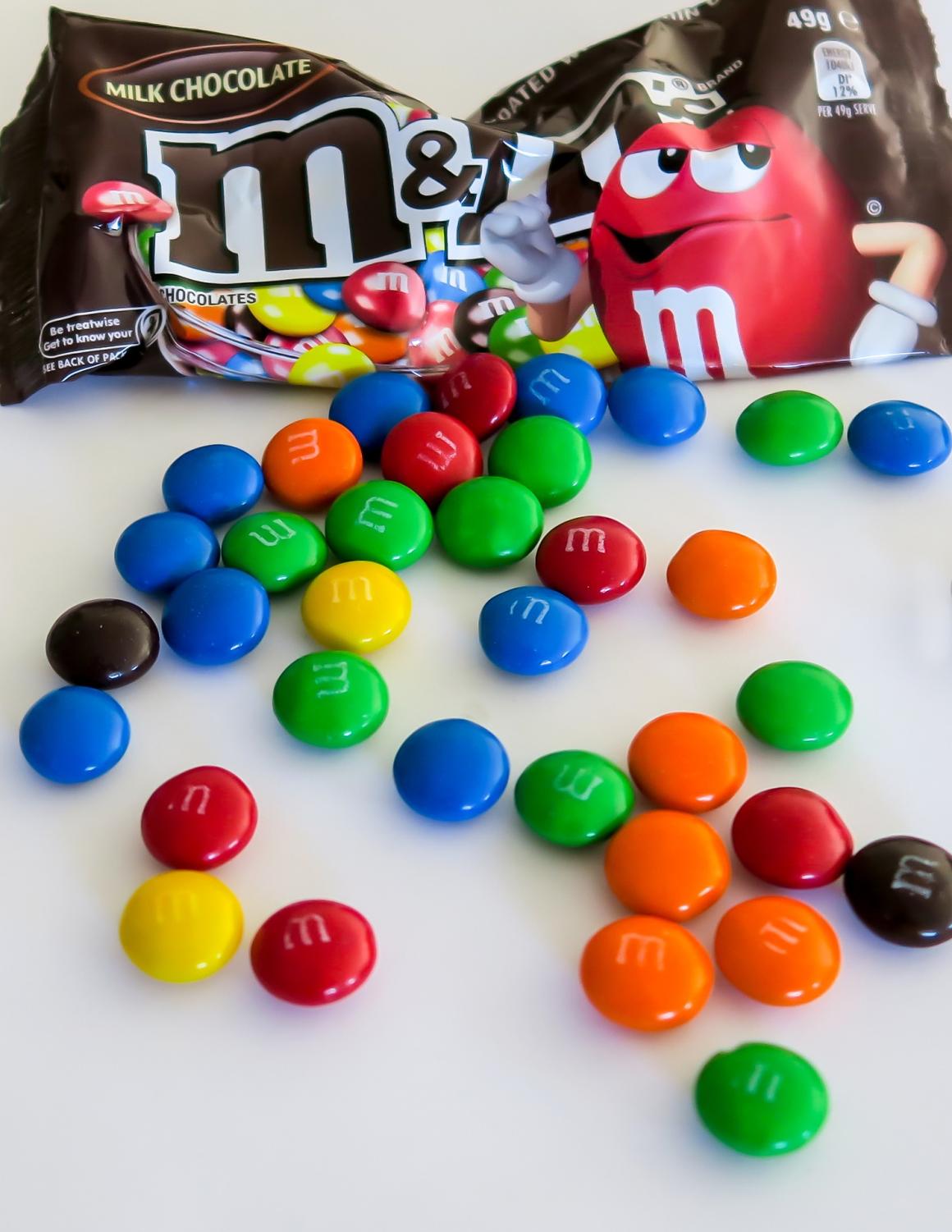 Small, round circles of chocolate in candy shells of various colors, M&M's (and their countless flavor varieties) are not only a highly popular, ultra-snackable candy, but the most popular Halloween candy in New Jersey, according to Candystore.com. There's something for everyone in the tiny treats, with flavors including peanut butter, almond, and coffee nut. Of course, there's always an argument to be made that the original flavor is the best of all.
Reese's Peanut Butter Cups
Just in case Reese's Peanut Butter Cups didn't scream "Halloween" by themselves, the orange-and-yellow theming makes things completely clear. An incredible combination of chocolate and peanut butter, it's not difficult to see why Candystore.com found it to be the most popular candy nationwide. Only one question remains: Which size is best for the enjoyment of the delicious candy? There are the originals, minis and thins, just to name a few.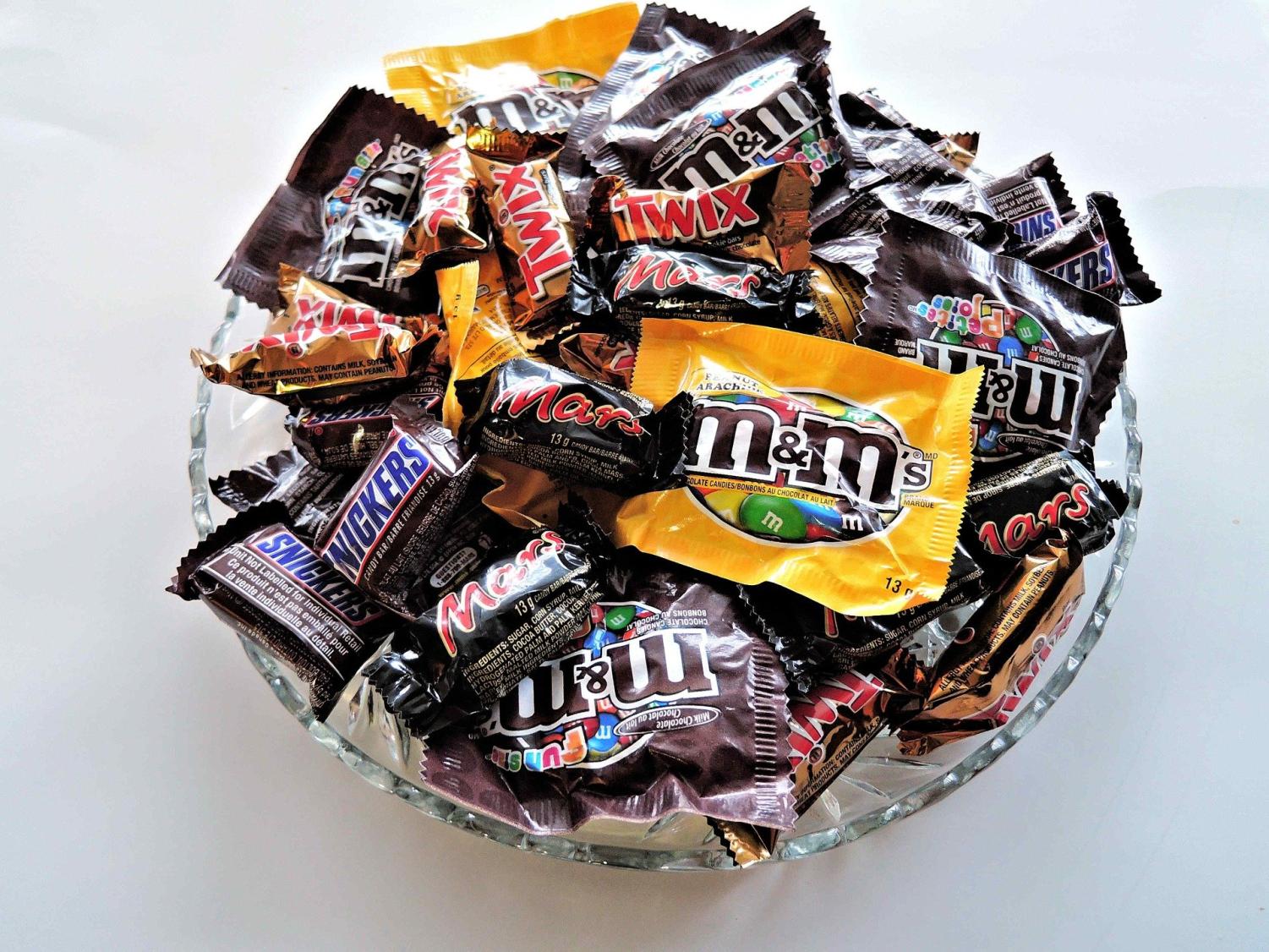 Whatever your favorite Halloween candy may be, after all, there's so many to choose from, it goes without saying that candy is a huge part of Halloween for countless people, both young and old. Why else would we start seeing it on the shelves of every store – from CVS to Walmart – before most students even begin a new school year? So grab your favorite bar, bag or piece of candy, and enjoy some. You deserve it. And don't worry, we won't tell your orthodontist.
Which Halloween candy is the best?
Sorry, there was an error loading this poll.
View Comments (1)