Class of 2021 Student Athlete Profiles
As the school year winds down and everyone is getting ready for the summer, it is always good to look back and reflect on all the great student athletes we have at Lakeland Regional and especially those who will be graduating and moving on to the next stage of their life.
Football: TJ McCormack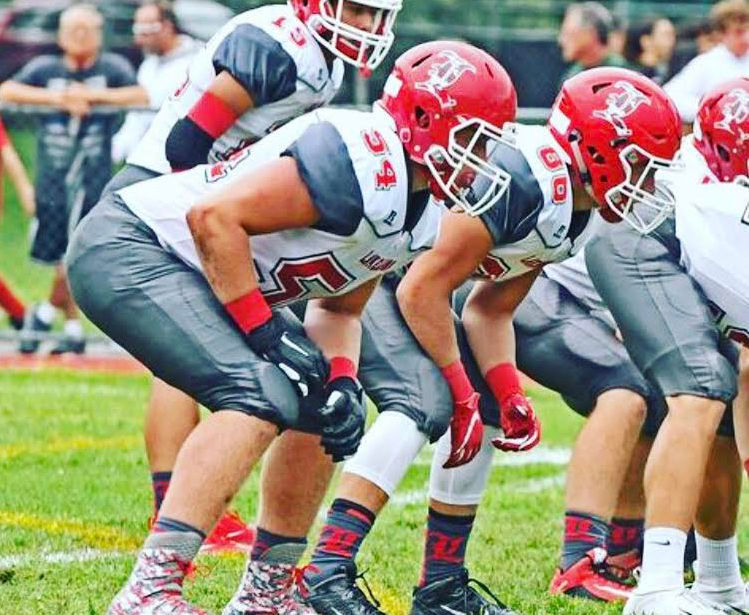 TJ McCormick is as prominent as they come when it comes to Lakeland senior athletes. While not only being a 3 sport athlete, he was dominant in football, winter track, and spring track. However, McCormick was mostly known for being a threat on the football field; he was an extremely versatile player and was able to be counted on to play multiple positions. Over his 3 years on varsity, he played a total of 10 positions. In his junior season and in just 10 games, he finished with 125 tackles, which finished him with 3rd most in the state and 5.5 sacks! Even in despite of this wacky and chaotic year, McCormick managed to record an impressive 42 tackles in 5 games. McCormick will be attending West Point in the fall and will also be continuing his football career there as well.
Lacrosse: Kaitlyn Collins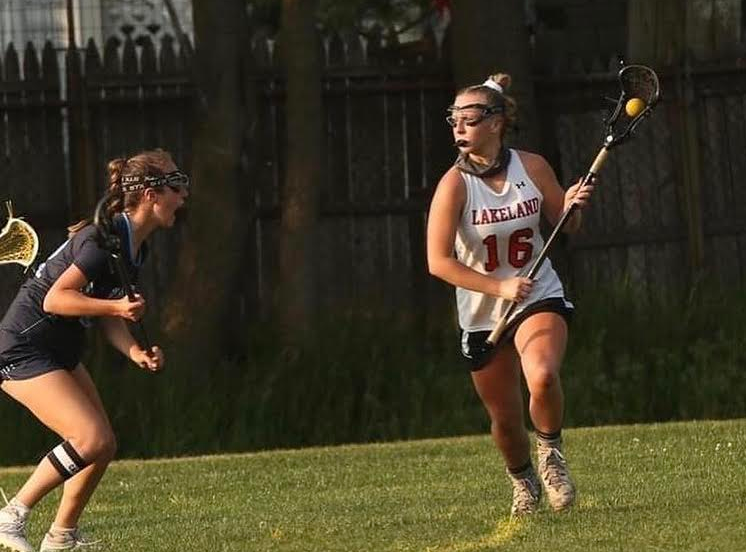 'Kaitlyn Collins is another one on the list of elite multi-sport athletes coming out of the Lakeland Class of 2021. Collins plays soccer, basketball, and lacrosse. On the lacrosse field, the right handed middie was able to score 54 goals in her senior season in addition to her 36 assists, not to mention with a condensed season of only 15 games. Collins was an absolute beast when it came to practically anything lacrosse, whether it was goal scoring, ball moving, or ground balls she could handle it. She not only handled the ball; she could dominate. Collins finished off her career with 142 goals, 81 assists, and 116 ground balls. She will be attending Lock Haven university and will also be continuing her lacrosse career.
Hockey: Shane Straubinger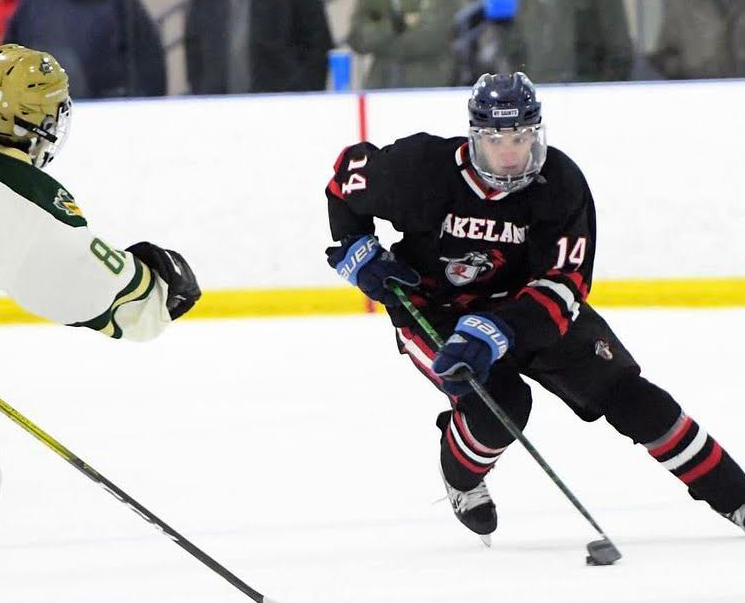 Shane Straubinger was a household name when it came to Lakeland's dominant squad on the ice. Straubinger was able to contribute to back to back great seasons, tallying 28 points in 28 games his junior season and 16 points in 15 games in his senior season. Straubinger was a force to be reckoned with all over the ice and was known for his clutch goal scoring ability and huge hits. 
Basketball: Calvin Watts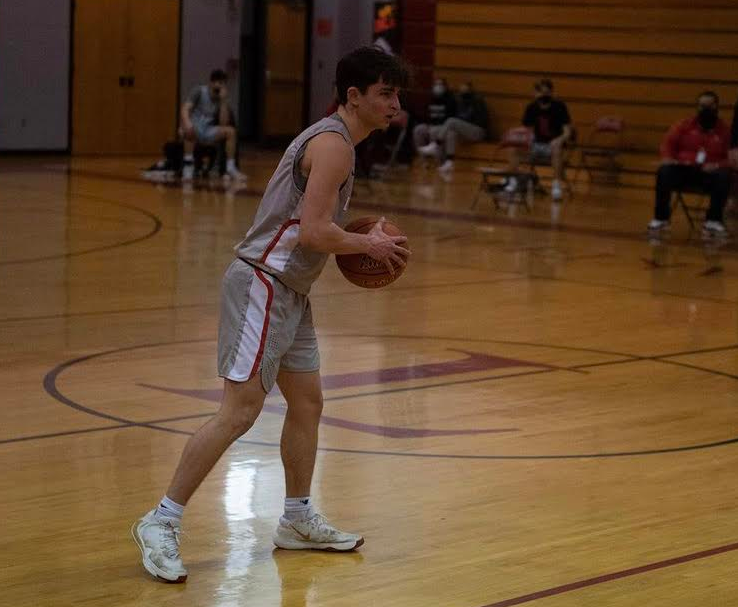 Calvin Watts is as sneaky as they come in the Lakeland gym. Despite not being the biggest or strongest player, he always gave it everything he had and left it all out on the court every practice and game. His effort was unmatched, but his play making skills were what set him apart from other players. He was always willing to share the ball and put the team before himself at all costs. Watts's defensive skills were also very entertaining and some spectators, such as senior Hunter Quinn, who compared him to a "lion stalking its prey." Quinn also stated, "The kid can really do it all; not only is he good for scoring but even if he's not int he game he serves as the team 'hype man'. Watts finished with a total of 308 points, 159 assists, and 152 rebounds in 67 games. 
 Baseball:  Tyler Gilligan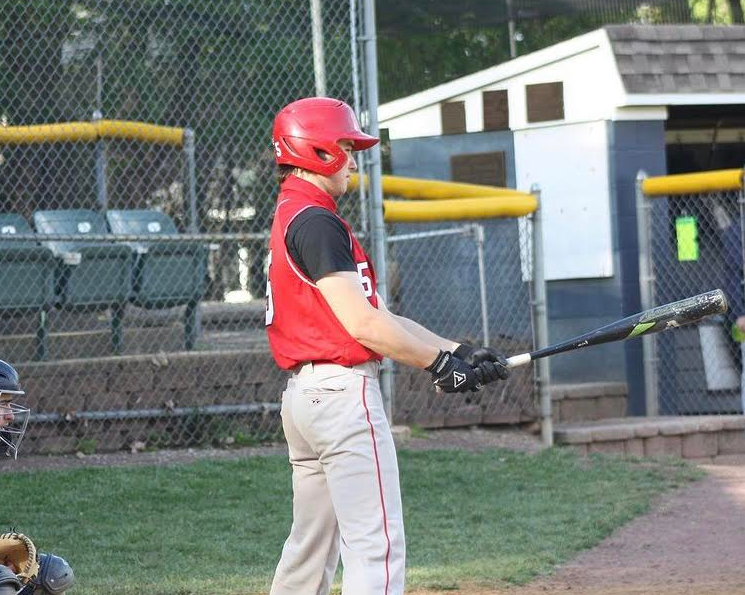 Tyler Gilligan transferred to Lakeland after spending his freshman year at Paramus Catholic. Unfortunately for Gilligan he had to sit out for almost a full season the following year due to the transfer rule, and just when you think it couldn't get more unlucky, COVID 19 struck, killing his junior year season. However, even in despite of that unluckiness, Gilligan still managed to work his butt off in the offseason and with his club baseball team and earned himself a Division 1 scholarship to play baseball at Rider University. Gilligan is an extremely notable catcher in the North Jersey area, known for his smooth swing and his cannon of an arm. 
Unfortunately these notable senior athletes, who have greatly represented the Lakeland community, will be leaving the school, graduating, and moving on to the next chapter of their lives. However, what is most important is that we recognize not only the impact they had on the field, ice, or even in the gym, but the people they were outside of sports. They carried themselves with pride, kindness, and impeccable school spirit, and that is what Lakeland is all about. On behalf of the Lancer Ledger, good luck to all of these young men in the future and thank you for your positive impacts on the Lakeland community.
Leave a Comment
About the Contributor
Brendan Davison, Staff Writer
Brendan is a senior at Lakeland, and  this is his first year writing for The Lancer Ledger. He is involved in various sports and clubs including ice hockey,...